In this installment of Our Stories, recording artiste Ras Kaneo explains how he lost three sons in three years….For many people, Jamaica is pictured as an island paradise – white sandy beaches, a beautiful and vivacious culture, rich and wholesome food, and attractive people. And while that image is not far from the truth, if the lens is focused on the inspirational stories of ordinary Jamaicans, you'd find a sharper, richer and truer image of the Jamaican experience…this is Our Stories!
Meet Junior "Ras Kaneo" Dixon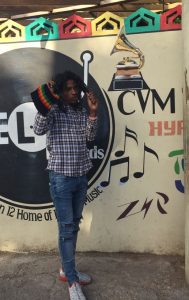 In 2010, his then girlfriend gave birth to a son; an absolute joy for the entertainer who was welcoming his first born into the world. However, pestering heart complications led to the death of the baby three months after. Junior said it was a tragic experience to watch his first son gasp for life, taking his final breaths. Distraught and angry, Junior exiled himself from the recording studio and the stage for one year and six months as he grieved and questioned the power of Selassie, his spiritual saviour.
But trouble came knocking twice as he lost a second and a third child due to health complications.
When I sat down with the recording artiste from Linstead, St. Catherine, he said the death of his three sons has moulded him into a strong and courageous man.
1.Wow! How long did your second and third sons live?
I lost the second one by the same heart disease. (He lived for) a year. The third one, miscarriage.
2.Did you have any other children after the death of your third son?
No. Yuh know mi just focus pan music now. Mi just focus. Mi nah seh we nuh try and we nah try. Mi just focused on music.
3. How did you deal with the passing of three sons in three years?
(For the first son) Back dem time deh we did a burn some whole heap a fire. Mi really sit back down inna mi realms and we a medz deeper now and we a question the Most High. We break music fi awhile, a year and a half. Just writing songs and finding the true sound….
Mi nuh think no words there fi explain how a man feel when him lose a son or a daughter as somebody close to him, him love dat much.
4. You lost two sons from heart disease, did you seek medical intervention to find out what was wrong?
A something doctor couldn't help. It's a natural family sickness. Actually what mi a get fi find out, mi grandfather had the same heart disease and mi father end up with the same heart disease. (For the first son) basically we knew from the first set of medical check-ups, we knew and I think one of the time, di doctor tell mi baby mother,
'Is either him live or him a go dead'.
Naturally, a just so it go and a man just have to accept it.
5. But you took some time from the music, were you struggling to accept the death?
(The first time) losing so much all at once, a one have to take a time out fi himself to rejuvenate and clear the mind cause every man a human being, every man carry feelings even though you know it is something natural. It still a go tek a time.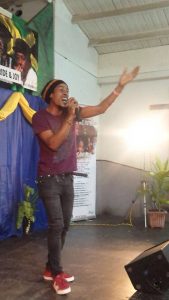 6. So did you take a break in 2011 and 2013 after the deaths of your other sons?
No. We never take no break this time enuh. Because a drive was there this time not to be soft… we were already working on an album which was titled Groundation sound. The world can look out for all of these great songs the world never hear. The music never dies. We just continue doing great music for the people around the world.
7. You are indeed strong! What support did you offer the mothers?
Have to be there for her, if she needs a shoulder to cry on, I'm there.
Just the little encouragement, being there for her, motivating her…getting her back to herself, being she…not traumatized or stressed.
8. During your hiatus from the recording studio and the stage you said you wrote songs. Where are those songs?
…what you hearing now. Leave Babylon is like a song (written) 7 years ago and it was recorded last year.
9. How many songs did you write in that time period?
Like an album, 14 songs.
10. So with that knowledge, do you ensure to get regular check-ups to monitor your health?
Mi a one a dem strong one deh. We nuh prone to it. We do whole heap a medical check-ups back in a dem time deh when we a go school and we a run and play football.
11. What is your message to parents, especially fathers who lose their children?
Just be strong mentally, physically and spiritually. You cry your pain away. If you feel like cry, cry…not because you're a man. It's another way to express your emotions.
12. Is your EP inspired by your sons?
Yes. Because it is titled Emotions of Life.
Wow, when life inspires art! Thanks for sharing your story Ras Kaneo!
Here's Ras Kaneo's hit single- Leave Babylon
Follow Ras Kaneo on Facebook and Instagram for the latest updates on Emotions of Life.
Our Stories is a feature which shares the other side of Jamaican entertainers: their innermost thoughts, inspirations and personal stories. Are you a Jamaican entertainer with a story to share? Contact us [email protected].