In this installment of Our Stories, artiste Substance explains how he won a PlayStation 2 the year it was released….For many people, Jamaica is pictured as an island paradise – white sandy beaches, a beautiful and vivacious culture, rich and wholesome food, and attractive people. And while that image is not far from the truth, if the lens is focused on the inspirational stories of ordinary Jamaicans, you'd find a sharper, richer and truer image of the Jamaican experience…this is Our Stories!
Meet Cavin "Substance" Stewart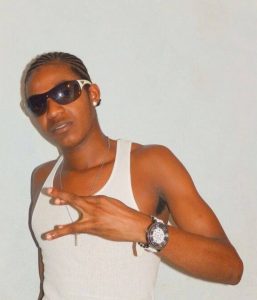 He will never forget the year 2004 because that was when he unlocked a new level in his musical journey. The then 11-year old copped the top prize of a PlayStation 2 after winning a local deejay competition. Substance, who hails from St. Thomas, said he remembered wooing the crowd with high-drama lyrics delivered in an energetic performance, an attribute his competitors failed to showcase.
A PlayStation 2 was his prize! And at that time, it was a luxury item that many adolescent boys and teenagers would slay a raging bull to obtain.
When I sat down with Substance, he told me that life as he knew it changed as he realised the untapped potential of his musical talent.
1.When you were announced the winner of the PlayStation 2, how did you feel?
It was a tremendous feeling…towards music and towards life. You can tell yuh self, 'yuh worth something'.
2. Why did you need that PlayStation 2 to prove your worth?
Like how other people would classify and seh, 'yuh nuh worth nothing'. You see your worth, you're worth something. It was needed and I knew the value of this (game console). It was entertainment for me and many other children in the community.
3. So did you win the competition with original lyrics?
With my cousins' (lyrics)…because they were the ones I saw doing this music thing. In those times, I was dropping one and two rhymes and dem seh, 'yuh have it ina yuh'.
So (in my performance I used) some of their rhymes and put in things that would make people laugh down the place. It was a joy!
4. How were things different after winning the PlayStation 2?
Oh gash man! If yuh see mi yard. Mi yard and mi verandah pack up and ting, everybody want to play this game.
5. So do you still have it?
I gave it to one of my cousins and I don't know if there was a syndrome in the PlayStation 2 that's coming from me because he wants to become a (music) producer.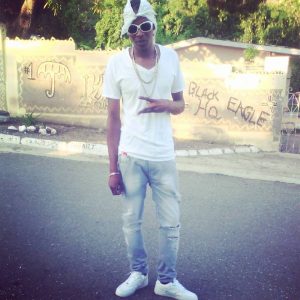 6. (Laughs) Now who is Substance, the artiste?
Substance is an artiste who is versatile, full of style, can mek yuh laugh.
7. What are your genres?
Reggae, Dancehall and Culture.
8. Do you have a role model in the industry?
I really look up to Bounty Killa because of his kindness towards music. He gives a lot of youths (opportunities) to be where some of them didn't know they could have been.
9. What do you hope to achieve within the next 5 years?
(I hope to) have a well-established career, set some goals, have businesses, awards and all these things. I'm looking forward to all these things because I know I have it in me.
10. What is your message to artistes who are struggling to move their career forward?
Do proper marketing, good music, keep hungry for success and keep moving. You not going to sit down and expect it to fall out of the sky because not everybody luck come from there.
Great advice and thanks for sharing your story Substance!
Follow Substance on Facebook and Instagram.
Our Stories is a feature which shares the other side of Jamaican entertainers: their innermost thoughts, inspirations and personal stories. Are you a Jamaican entertainer with a story to share? Contact us [email protected].