The Jamaican motto "Out of Many One People" can also be modified for our cuisine to "Out of many one pot".  The Chinese came to Jamaica in the mid-19th century as migrant workers. The Chinese influence on Jamaican cooking can be found in many of our cuisines. There is nothing like Chinese food "Jamaican Style".  Try our Sweet and Sour fish recipe.
Ingredients
2 pounds fish fillets
2 sprig thyme
1 medium onion
1 teaspoon black pepper
1 teaspoon allspice/pimento
3 cloves garlic
1 teaspoon salt
1 large egg white
2 cups flour
1 tablespoon garlic salt
Ingredients for the Sweet & Sour Sauce:
2 tablespoon soy sauce
4 tablespoons ketchup
½  Cup tablespoons rice vinegar
4 tablespoons brown  sugar
1 tablespoon cornstarch mixed with 2 tablespoons water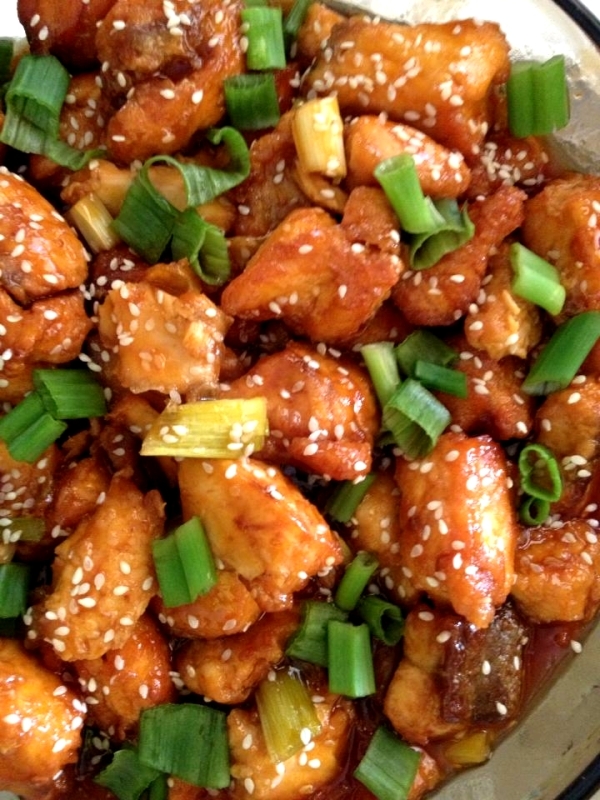 Method:
Wash the fish cubes with vinegar
Season with onion, thyme, black pepper, salt, allspice/pimento and garlic
Set aside in room temperature for 1/2 hour
Beat egg and set aside
Mix garlic salt with flour
Dip fish cubes in egg and then batter in the flour
In a medium skillet, heat the oil and fry the fish until brown. Remove from the skillet and set aside
Combine ketchup/tomato sauce, soy sauce, sugar, vinegar, pineapple chunks and bell pepper cubes.
Bring the sweet and sour to a mixture boils then add the corn starch mixture to thicken. Then add the fish.
Cover the pot and let simmer for 10 minutes.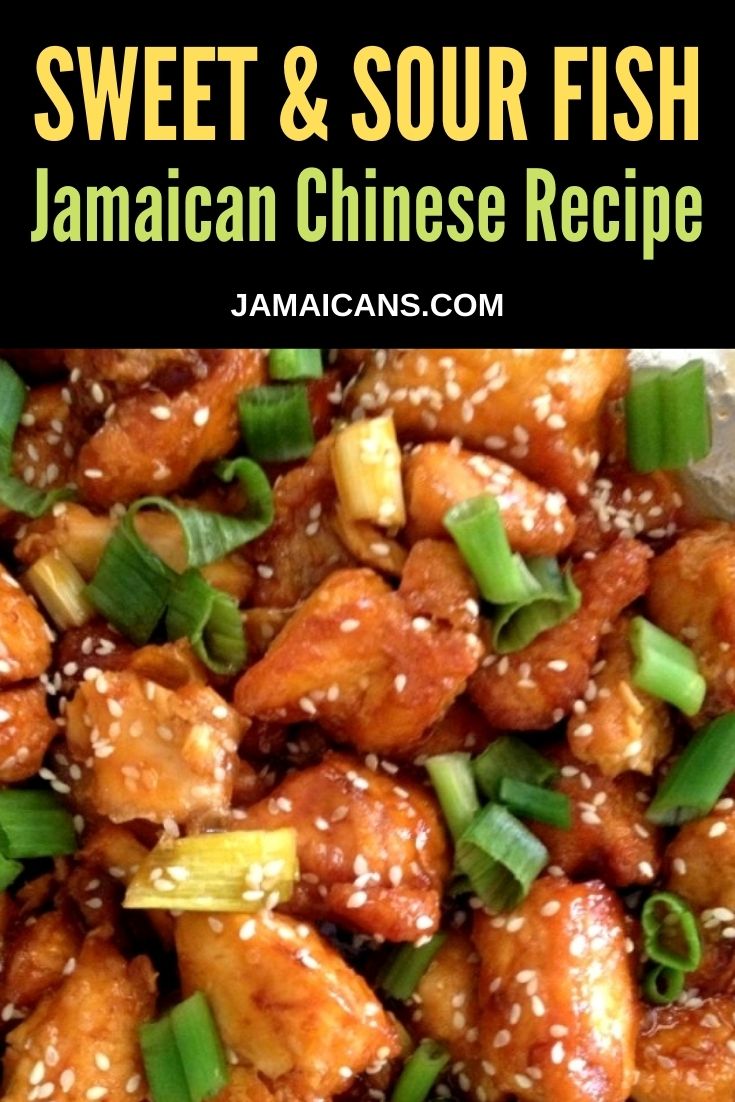 Photo – Karen Lee-Murphy