Jamaican American Arianna Woolcock won the 200-meter event for her age group at the 2023 Amateur Athletic Union Junior Olympics for Track and Field held between 29 July and 5 August 2023 at Drake Stadium in Des Moines, Iowa. Woolcock, who lives in Miramar, Florida, has been guided thus far in her athletic career by her coach, Haile Hoo, whose family is from Jamaica. At the meet, Arianna also made her mark in the 100-meter dash and is ranked 8th among the junior Olympics participants.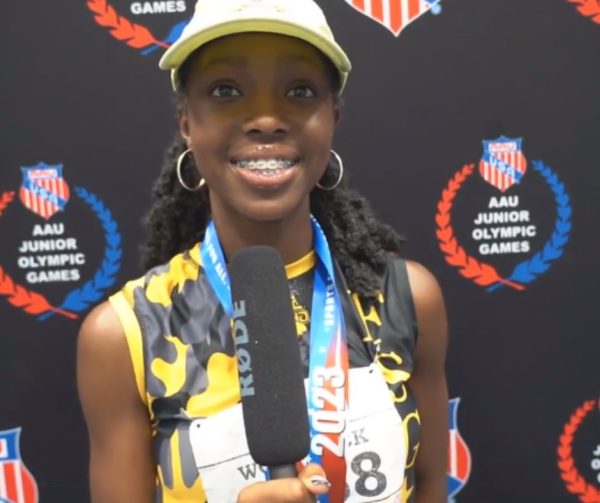 New to the Sport
Arianna, who ran the distance in 24.87 seconds, is only in her second year of running track, which makes her victory in the 200-meter event even more remarkable.  According to her coach Haile Hoo, she received the nickname "robot girl" from her team in the first year because "she ran pretty funny" and was not the fastest runner on the track. Sometimes, she wanted to quit altogether, but her family, coach, and team just tried harder to inspire her to continue her efforts. Their support paid off as became a national champion just a year later.
Inspiration Runs Both Ways
While Coach Hoo was focused on inspiring his talented young runner, she also served as an inspiration for him. Before Arianna's 200-meter win, Hoo, the founder of Five Star General Athletics, had almost given up his profession and retired from track and field coaching, but after she won the national competition in her age group, he again believed that he still had contributions to make and that he had what it takes to create winners.
Jamaican Influences
Coach Hoo's family is Jamaican, and he notes that track and field sports have a large following there. Hoo added that the City of Miramar's large Jamaican population is also very supportive of track and field and that the sport actually serves as ''the glue" that helps to hold the community together.
Arianna's Goals
Arianna has said that it is her dream to become a professional athlete when she reaches the age of 16 and then compete at the Olympic Games. While her time at the Junior Olympics was fast enough to win the heat, her personal best time over the distance is 24.40 seconds. At the competition in Des Moines, the runner participated in a total of nine events over the week but said that she was ready to handle the pressure because of her training. She also said that her goal was to do her best, help her team do well, and "have fun."
Pride in Her Accomplishments
Woolcock's mother, Felicia, and her coach have both celebrated her accomplishments and praised her for making them proud. Coach Hoo said Arianna has always listened well, worked hard, and as a result, came a long way as a competitor. Her family has also enjoyed her success, with her mother expressing considerable pride in her daughter's achievements. Both mother and daughter attributed Arianna's success to their faith in God.
Photo – Facebook