Mama used to cook a good tasting chicken soup.  I especially loved the spinners (dumplings) and would take them out and drink the soup to leave them for last to eat.  I can remember mama saying, "boy, stop doing that.  Eat the food with the soup.  Somebody might tek weh yuh dumpling."  Those were good old days when family sat together at the dinner table and have a great old time.  Today, everyone sits separately in isolation watching tv, or on the cell while eating in different rooms.  The thing I mostly remember and was deeply affected by was when I took out my food on a plate to leave to eat after drinking the soup broth by itself.  My youngest uncle, the family troublemaker secretly took my dumplings while we graced the food, and ate them.  When I opened my eyes it was gone.  I remember being in tears as a young boy because I loved my dumplings.  There goes my grandmother's word coming to past.  Do not leave food, eat it when you get it.
My wife loves to warm up leftover food.   Me, not so much.  But to each his own.  Sometimes we take it for granted that the food will still be good, leaving it in the refrigerator for days or sometimes weeks, only to find it spoiled and cannot be used or eaten anymore.  Sometimes, we treat our spouses like leftovers and at times not realizing that is what we are doing.  Many times, we give our spouses the "what lef" and come to realize that our marriages are not thriving, we experience pushbacks from our spouses.  Quite often we take the ones closest to us for granted, at times unintentionally.  "He will always be there" we say! Or, "she loves me so we will be okay."  Love gives full attention to the one closest to you.  "LOVE THE LORD YOUR GOD WITH ALL YOUR HEART, MIND, SOUL AND STRENGTH AND LOVE YOUR NEIGHBOR AS YOURSELF" Matthew 22:37-39.  I liked my dumplings so much that I left them for last and lost them to my uncle.  To have a great marriage, love for your spouse must lead you to putting your spouse first and not treating them like left overs.  Here are three reasons not to:
THE STREAM DRIES UP
There is a flow that begins in every marriage relationship that allows for great communication, togetherness, security, genuine love and harmony.  Your journey is like a stream flowing with milk and honey at the beginning of every great marriage.  There comes a time when one spouse starts to feel so secured and that spouse tend to start taking the other spouse for granted.  This dangerously deceptive choice will eventually shut off the flow of the relationship.  The stream of love stops flowing.  The communication channel gets blocked and the secure feeling you once had starts fading and the relationship dries up if not recognized.  Be intentional to make your spouse the number one person in your life following your relationship with Christ.  This is the reason for that order of loving God first then your marriage and family follows in order of priority.  You will never regret it and your relationship stream will never dry up.
THE SEX IS JUST SEX
Sex was created by God himself and was created to be enjoyed in marriage.  The key word is ENJOY.  A taken for granted spouse cannot function to the fullest when being taken for granted.  Just the same, the one taking the other for granted take sex for granted also.  The sexual enjoyment needed to explode the relationship to a higher peak become like a job and eventually one spouse quits the position.  God created sex to be a part of the marriage relationship.  That part that is the extra glue binding both husband and wife into becoming one flesh.  Be intentional to not take your spouse for granted so as not to stop that ONE FLESH movement that God is molding in you both.
THE HATED JOURNEY BEGINS
"For I hate divorce, says the Lord" MALACHI 2:16.  Divorce is ugly.  So much unnecessary pain.  Lots of hurt children.   So much chaotic decisions about who gets which house, car, child.  When can the child go to the other spouse.  Child support and spousal support causing pain and hatred.  So many more negative and disasterous actions that sometimes lead to bitterness and anger in all involved.  Families torn apart and the ones feeling it the most are the innocent children who experience depression which sometimes lead to suicide.  God is so wise that he gives every husband and wife a way to avoid this ugly thing that He hates and Satan loves.  Believe it or not, when a spouse feels being taken for granted that word starts to enter the mind.  Thoughts entertained dictates behaviors shown.  No wonder God hates divorce.  This does not have to happen to any marriage.  Your marriage can last a lifetime.  Among other decisions, just be intentional to put your spouse first and not take them for granted.  Recognize the deception and stop it.  Remember who you got married to and be aware of any hint of 'taking for granted.'
Michelle and I continue to pray for every marriage to experience a lifelong journey of love.  Real and true love drives great marriages.  Great marriages are built.  They don't accidentally happen.  God created marriage, not man.  Only God's way will work in marriages.   Every marriage meet bumps and bruises but only the husbands and wives who continue to press through experience the joy awaiting them along their marriage journey.  It starts with avoiding treating your spouse like the "WHAT-LEF."  Huddle up and enjoy your journey together into becoming one flesh.
About The Author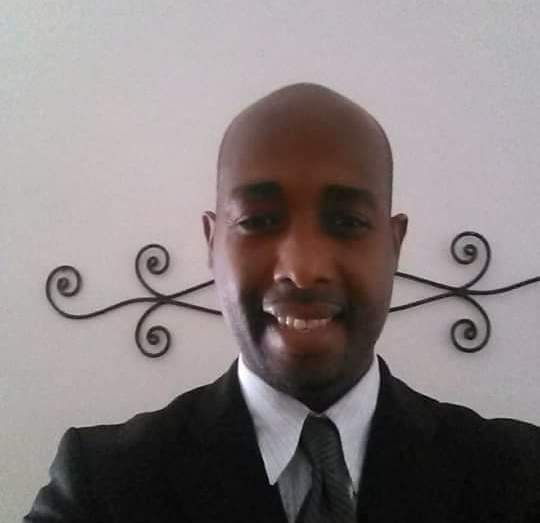 Carim Hyatt was born and raised partially in Jamaica, West Indies.  He is one of seven children from the Hyatt family and has grown into a great man of God.  Carim had the luxury of seeing his grandparents model a Christian family life while portraying a marriage in God's image.  Carim had his mother in his life also and learned a great deal about values and wisdom.
Carim's passion is marriage and family. He and his wife Michelle, are hosts of MARRIAGE IN A MINUTE, a radio talk show reaching all over the world.   He has authored two books, The importance of Salvation and Staying Married Becoming One Flesh.  Carim's third book, PURITY IN PREPARATION FOR MARRIAGE is soon to be released.  His journey has taken him from Insurance adjuster to minister through writing and public speaking.  Carim leads men's ministries, married couples lifegroups, praise and worship along with many other areas of ministry as God has led him.  Carim and his beautiful wife Michelle have appeared on Television programs , namely TBN, speaking about marriage and family.  He is a great motivator, mentor and loves the Lord with all his heart.  His passion is to see every marriage go the long haul while being molded into God's image
Join Carim on this great journey as He reaches the unsaved for Christ while continuing to encourage marriages and families.
Read all our marriage articles on Jamaicans.com
Visit our website: www.MarriageVantagePoint.com for great resources to help you and spouse.
Listen to our weekly podcasts: https://anchor.fm/carim-hyatt