Jamaican Nathan Haddad has been called a "force of nature" who ensures that the seasonings made by his Peppatree enterprise reflect the essence of Jamaica and the pride and spirit of his people. A sixth-generation Jamaican, Nathan has spent the past ten years carefully crafting his Peppatree products, which are locally grown and "cut down to the bone" as the innovative Haddad likes to say. A reporter from Forbes magazine accompanied Haddad on what the Jamaican described as the "ultimate farm-to-table lunch as he sourced the authentic ingredients that give Peppatree its unique flavor.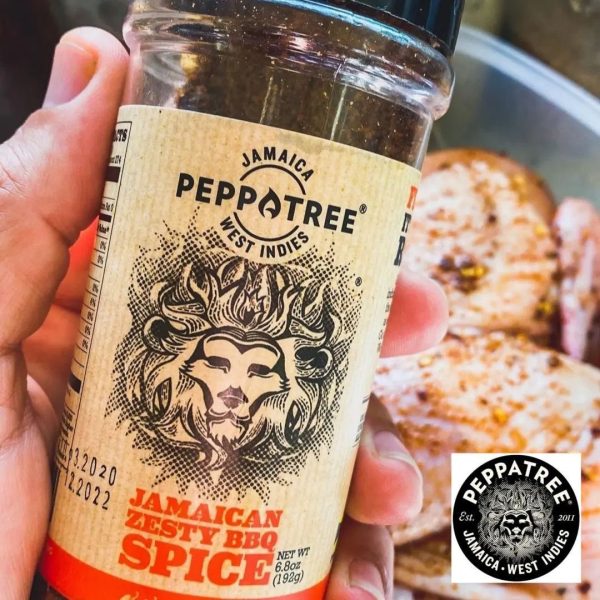 Off-Road Travel
The interview began with a ride in Haddad's off-road truck heading to Maxine and Son's Fish Enterprise located in Rae Town Fishing Village in Kingston. The four "just caught" hog snapper fish were obtained from Ratty, the fish vendor, then it was off to buy farm-fresh okra, onions, and the famous "Scotchy," the Scotch Bonnet pepper Haddad believes is the very essence of Jamaican uniqueness. This pepper is special because it is grown in the natural combination of Jamaica's soil, sun, and sea, a flavorful mix of heat and fruity flavors.
The Singular Scotchy
While Haddad acknowledges that other manufacturers are making pepper sauce and seasoning, there is no way to substitute Jamaica's Scotch Bonnet variety. Other peppers need other ingredients to shine, he says, but "Scotchy shines all on its own." The flavor of the Jamaican-grown pepper cannot be duplicated beyond the island's borders, and anyone who has tasted the locally grown item will quickly agree. People can make "Jamaican products" outside of Jamaica, Haddad added, but they will not have the same vibe.
The Power of Locally-grown Food
Haddad is a great supporter of developing and building locally grown and produced ecosystems and believes that the "global mimicry" of Jamaica's cuisine represents a major threat to Bran Jamaica. This is why he uses only local sources, and he has created a repository of intellectual property spanning over 30 countries in his efforts to develop the right locally-based connections to grow his brand while simultaneously sustaining the local community for the greater good. "Everyone knows," he says, "that there cannot be Jerk seasoning or any other Jamaican food without the Jamaican soil." There is power in village foods, he added, in the flavors, smells, sounds, and culture associated with authentic ingredients. Everything that grows in Jamaica – pimento, ginger, scallion – has always been praised as among the world's best, and Jamaica's cooking techniques, which date back to the indigenous Taino people and rely on native fuels and methods, provide the unmistakable flavors that can only be found on the island.
The Lunch Experience
Enjoying the fish prepared by Ms. Gladys at her famous cook shop with lime juice, Peppatree seasonings, scallion, thyme, okra, carrots, and Scotchy in a sizzling pan, the rest of the day was spent at Bob Marley Beach in Bull Bay. Haddad and his guest carried their plates, heavy with fish, bammy (cassava bread), and festival (fried dumplings), to a hut made of bamboo and palm to enjoy the feast to the sounds of reggae music. Over the meal, Haddad told his story: how Peppatree is dedicated to his father, a doctor and mentor to his community, and how Peppatree arose through Haddad's experiences as a lover of nature, a designer, photographer, and creative director, as well as a practitioner of Tai Chi, Bagua, Xingyi, and traditional Chinese medicine.
Like Father, Like Son
Haddad's creation of Peppatree reflects his desire to be like his father, motivated by more than money and social success. Haddad wants to be a positive member of his community, fostering life in its people, its food, and always appreciating the perfect creations of Mother Nature.
Photo – PeppaTree's Facebook Page