Jamaican interests throughout the world made their mark in 2016. A statue honoring Mary Seacole was erected in London to recognize her contributions to nursing. Kamala Harris was elected to represent California in the United States Senate. Aloun Ndombet Assamba, the outgoing High Commissioner of Jamaica in the United Kingdom, received high praise from constituents who wanted her to stay on in the position. The London Borough of Merton elected its first female Jamaican mayor. The Diaspora joined the movement to exonerate Marcus Garvey. The government strengthened efforts to engage Diaspora youth. Jamaicans in the Diaspora were given the opportunity to purchase property on the home island through the National Housing Trust. Diaspora members were recognized on National Heroes Day. George Ramocan was named Jamaican High Commissioner to the United Kingdom. Usain Bolt debuted a documentary on his life and achievements in London.
STATUE OF MARY SEACOLE UNVEILED IN LONDON
A memorial statue recognizing the contributions of Jamaican-born Mary Seacole to the United Kingdom was unveiled in the gardens of the St. Thomas Hospital in London. Mary Seacole, who was born in Kingston in 1805, made significant efforts toward nursing wounded British soldiers during the Crimean War. Attending the unveiling were speakers Jamaican Acting High Commissioner to the United Kingdom Deidre Mills, the chairperson of the Guy's and St. Thomas's National Health Service (NHS) Foundation Trust, Sir Hugh Taylor, and more than 300 guests. Mills noted that Seacole will continue to inspire generations into the future. Lord Clive Soley, chairperson of the Appeal, remarked that Mary Seacole was finally getting the recognition she deserved for her support of British soldiers. The statue was created by sculptor Martin Jennings.
KAMALA HARRIS ELECTED To U.S. SENATE TO REPRESENT CALIFORNIA
California's two-term Attorney General Kamala Harris was elected to represent California in the United States Senate. Emphasizing that "the stakes are high" throughout her campaign, Harris appealed for the chance to fight for middle-class families, children, education, environmental protections, seniors, and immigrant communities. Kamala Harris first became Attorney General of California in 2010 and was re-elected in 2014. She was the first woman, the first African-American, and the first Asian-American to serve as that state's Attorney General.
JAMAICA'S OUTGOING UK AMBASSADOR RECEIVES ACCOLADES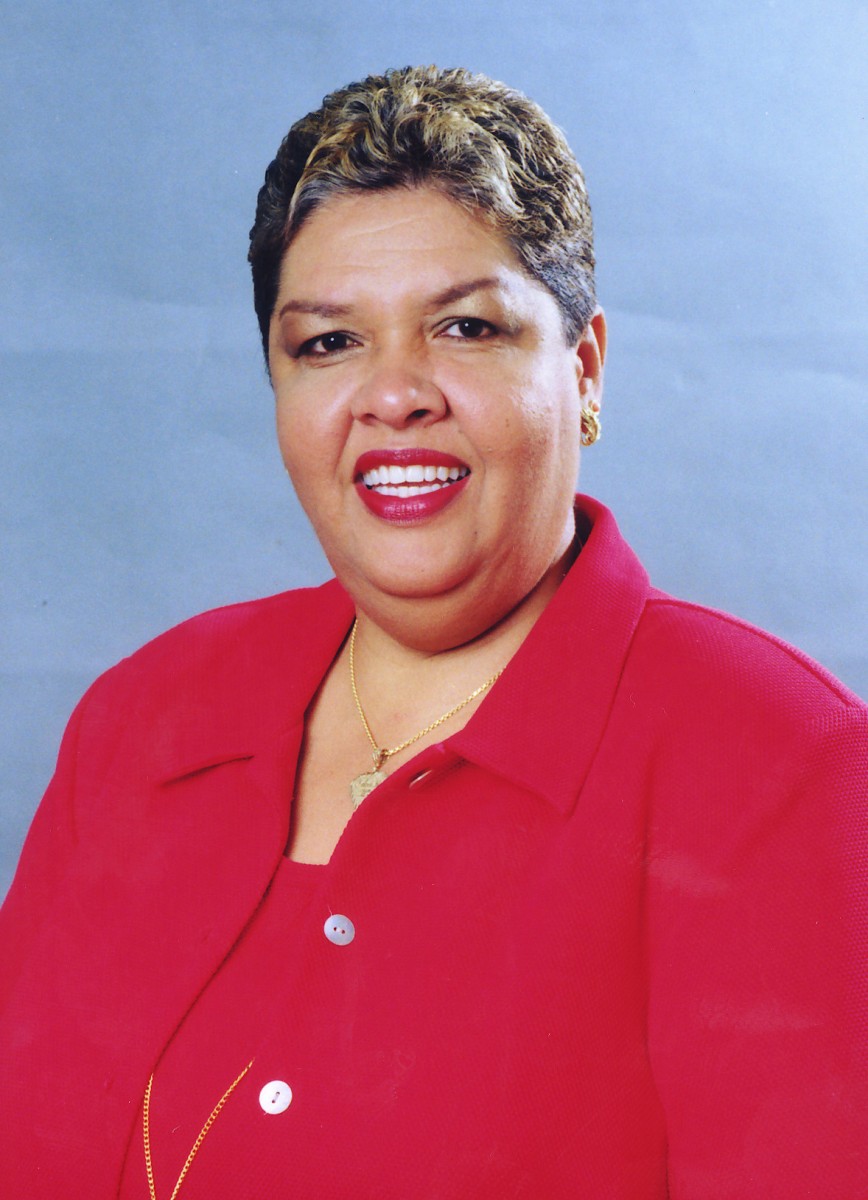 Aloun Ndombet Assamba, the outgoing High Commissioner of Jamaica in the United Kingdom, was praised for her work with the Diaspora community during her four-year tenure at the Mission in London. Reverend Rose Hudson-Wilkin, Chaplin to the House of Commons, paid tribute to Assamba at a farewell dinner hosted by community groups and businesses in London on April 22, 2016. Assamba was lauded for visiting Jamaican businesses in the UK and helping support events sponsored by the business community over the years. Assamba was described as being charismatic, relentless, supportive, kind, and an inspiration to Jamaican businesses.
FIRST FEMALE JAMAICAN MAYOR ANNOUNCED IN MERTON
Brenda Fraser, councilor from the London Borough of Merton in the United Kingdom, was named that city's first female Jamaican mayor. Fraser represented the Longthornton ward. She moved to Mitcham from Jamaica in 1965 and served as a councilor since 2010. Fraser also lectures in health at the Open University, is a magistrate, and has a position on the board of South Thames College. She replaced current mayor David Chung at a ceremony held in Merton on May 18, 2016. Fraser said she looked forward to working with the community and was honored to carry on the tradition of the "many great mayors" who served before her.
DIASPORA JOINED MOVEMENT TO EXONERATE MARCUS GARVEY
Several Caribbean organizations based in the United States campaigned to exonerate Marcus Garvey, Jamaica's first national hero. The Diaspora organizations that joined the effort included Caribbean Georgia; Caribbean American Advancement Foundation; Caribbean Political Action Committee; Foundation for the Exoneration of Marcus Garvey; Jamaica Association of Maryland; Jamaica Nationals Association; and Rebuild Dominica. According to Jamaica's Dr. Claire Nelson, founder and president of the Institute of Caribbean Studies (ICS), the campaign provided a significant opportunity for engaging civil rights activists, research and educational institutions, and the Caribbean Diaspora community to create cultural exhibits, discussion forums, and lectures to educate the public about the legacy of Garvey and to support the effort to "right a wrong." The exoneration effort included the submission of a petition that asked for a presidential pardon for Marcus Garvey, who was convicted in 1923 of mail fraud. The exoneration request claimed Garvey was targeted by the United States government for his role as a leader in the Pan-African movement.
JAMAICAN GOVERNMENT ENCOURAGED ENGAGEMENT WITH DIASPORA YOUTH
Jamaica's Minister of Foreign Affairs and Foreign Trade Kamina Johnson Smith announced that the government would enhance its efforts to engage young people in the Jamaican Diaspora on issues of mutual interest. According to Johnson Smith, it is extremely important to build a bridge between generations and create new ways for young people to make contributions. The government focused on obtaining more input from Diaspora youth in Jamaica's decision-making process through facilitation efforts. In particular, Johnson Smith noted the Ministry's planned to establish an appropriate platform that will engage youth's full participation via a dialogue with youth leaders at each of the Diaspora locations she visited, which included New York and Orlando in the United States and Toronto in Canada.
DIASPORA OFFERED OPPORTUNITY TO BUY HOMES VIA NATIONAL HOUSING TRUST
Members of the Jamaican Diaspora got the chance to purchase homes through the National Housing Trust (NHT). Ambassador Dr. Nigel Clarke, the NHT chairman noted that Diaspora members asked about their access to homes through the agency for some time, and a program was developed to allow them the opportunity to become homes owners in Jamaica. The program required Diaspora borrowers to contribute to the trust. Clarke stated that every Diaspora member should have a house in Jamaica and that their participation in the program would help the country to grow. Under the program, Diaspora members receive a global Jamaican ID card that will identify them as Jamaicans and allow them to perceive themselves as being part of a community to which they can make social and economic contributions.
DIASPORA JAMAICANS HONORED ON NATIONAL HEROES DAY
Jamaicans from the Diaspora were among 200 individuals who received National Honors for their contributions toward nation building. The National Honors and Awards Ceremony at King's House in Kingston featured six Jamaicans among the honorees. Shabba Ranks was the first Jamaican deejay to be recognized and accepted worldwide; he was honored for his contribution to the Jamaican music industry. The late reggae star Gregory Anthony Isaacs received the Order of Distinction for his local and international contributions to the island's music industry. Chris Chin of VP Records received the Order of Jamaica for his work in the industry. Dr. Millicent Comrie, a gynecologist based in Brooklyn, received the OD for her contributions to medicine and family life. Orville Brian Dorman of the United Kingdom received a Badge of Honor for his commitment to the service of Jamaica and defense of its interests overseas, while Enid Joyce McLaughlin was recognized for her work with the Jamaican Diaspora in Canada.
GEORGE RAMOCAN NAMED JAMAICAN HIGH COMMISSIONER IN UNITED KINGDOM
George Ramocan, a former Jamaican Senator, was appointed Jamaica's High Commissioner to the United Kingdom. He started in his new position in December 2016. Ramocan previously served as Consul General of Jamaica in Toronto between 2009 and 2014. The announcement of Ramocan's appointment was made by Kamina Johnson Smith, Foreign Minister, who cited his track record in diplomatic service, politics, education, and civil society, as well as his experience in leadership and stewardship roles. Ramocan is an ordained pastor and former parish councilor, as well as a former vice-chairman and interim executive director of the HEART Trust/NTA. He has a Master of Arts in Interdisciplinary Studies and an Associate of Science degree in Business Administration.
USAIN BOLT DEBUTS DOCUMENTARY IN LONDON
Usain Bolt, Jamaican Olympic champion sprinter and nine-time gold-medal winner, debuted a new documentary about his record-breaking racing career in London. The film, called "I Am Bolt," follows the athlete as he trains, competes, and relaxes at his home, providing fans with a view into his life. Speaking about the film, Bolt said he wanted people to see what he went through to achieve the world-class status he has today. The film includes footage from the World Championships in Beijing, the Rio Olympics and the London Olympics, and features video from his youth as well as interviews with family members, friends, and his coach.