Sprint legend and multi-Olympic gold medalist, Jamaica's Usain Bolt, will be a playable character in the latest edition of Pro Evolution Soccer. Bolt is an enthusiastic fan of Manchester United and has often talked about wanting to play the game as a professional, so he says he is "delighted" and that it was "a great honor" to feature in the game. PES 2018 will be available in the United Kingdom on September 14, after Bolt retires.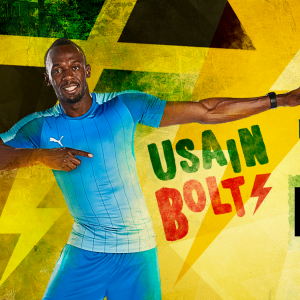 Bolt said "I love football and have played PES for as long as I can remember – it's the best football game there is – and it's a great honour to be a part of it and its success. When the opportunity arose to be a player in PES 2018, it was too good to be true. Having my face and movements scanned for use in the game was a fascinating process and I hope those who pre-order the game make full use of my pace and skill!"
The game will be released on Playstation 4, Xbox One, PS3 and Xbox 360.
Pro Evolution Soccer 2018 is a sports video game developed by PES Productions and published by Konami for Microsoft Windows, PlayStation 3, PlayStation 4, Xbox 360 and Xbox One.
Happy to announce I'm making my debut as a footballer in #PES2018! Pre-order now to get me for your team! https://t.co/Ycy6qJhBjP

— Usain St. Leo Bolt (@usainbolt) June 13, 2017