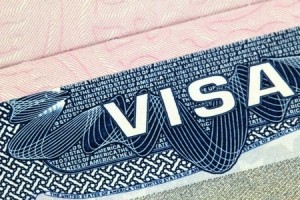 Question: My boyfriend lives in Jamaica and I want him to visit. We talked about getting married. What is the difference between a Fiancé Visa and Spousal Visa?
Answer: A fiancé visa (K-1) is granted when a U.S. Citizen intends to marry a non- citizen from another country within the United States. This a temporary visa granted for 90 days for the purpose of the fiancé to travel and be married. After 90 days this visa expires and cannot be extended or renewed. The petitioner must:
Be a U.S. Citizen
Intend to marry within 90 days
Both are of the capacity to marry (Age, not married etc.)
Must have met in person within 2 years of filing petition for visa
A spousal visa (CR- 1) is filed when a U.S. citizen marries a person of foreign nationality in a foreign country. This visa is used to carry the foreign spouse to the United States for permanent residence. This typically is cheaper than the Fiancé visa, but takes a longer period to be granted. After it is granted however the spouse need not file for adjustment of status.
So a fiancé visa is for a person who wants to marry within the United States, while a spousal visa is where the citizen is already married and wants to bring the foreign national to the United States.
Everyone please remember that we write these immigration articles to provide a service to you. We want our articles to address immigration questions and concerns that you want to hear about. If you have a question or an immigration topic that you would like to learn more about you can contact me directly at 954-655-6593 or via email at: [email protected]
Disclaimer: This article is a broad overview. This article is not legal advice and should not be taken as legal advice. This article is provided as a public service and is not intended to establish an attorney-client relationship. Any reliance on the information contained herein is taken at your own risk. The information provided in this article should never replace informed counsel when specific immigration-related guidance is needed