Jamaica's national women's football team, the Reggae Girlz, announced that they have withdrawn from the CONCACAF Women's Gold Cup Qualifiers. Calling the decision one of the most difficult they've had to make, team members Allyson Swaby, Deneisha Blackwood, and Rebecca Spencer agreed that it was necessary to take drastic action "to put an end to the constant mistreatment" from the Jamaica Football Federation (JFF).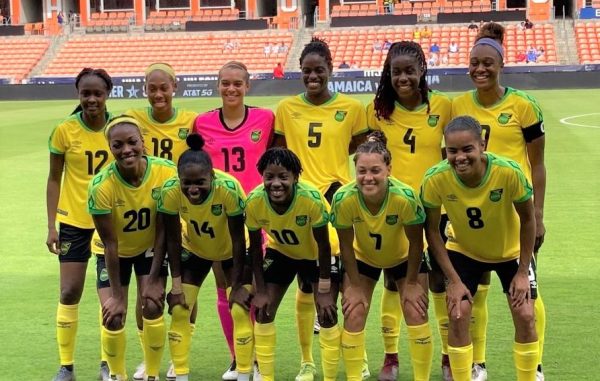 Players' Grievances
The Reggae Girlz say they have not received the "full and correct" payment for their outstanding performance at the 2023 FIFA Women's World Cup in Australia/New Zealand, nor have they received any bonuses for qualifying for that competition. In August 2023, in just its second Women's World Cup appearance, Jamaica reached the knock-out phase of the tournament for the first time in history. The Reggae Girlz also stated that they were provided information about coaching, medical, and equipment staff via "unprofessional communication" and in an "untimely manner." Players stated that they had only obtained confirmation of their head coach three days before their report date on social media despite their efforts to communicate directly with the JFF.
Answer From the JFF
The JFF, the local governing body of the sport, issued a memo stating that the players would be suspended from being selected to any national side until the issues in the debate were resolved. The JFF added that the manner in which the players made their non-availability known was inconsistent with their contract. According to the JFF's memo, the contract requires each individual player to explain the reason for her non-availability, although it did note that an email from one player claiming to represent all the players had been received by the governing body.
Reggae Girlz' Response
The players remained steadfast in their decision, in spite of scheduled play versus Panama in Panama City on October 25, 2023, and Guatemala in Kingston on October 29, 2023. The team emphasized that it had dealt with the same "lack of communication, poor organization and management, and delayed payments" in its dealings with the JFF for some time. For these reasons, the Reggae Girlz reiterated their solidarity in their action, along with the hope that it will bring an end to the "cycle of mistreatment" they have experienced.
Photo – Nick Ford