Jamaican Trevane "Tre" Sanderson, a chef based in Ontario, Canada, is the winner of Season 10 of "Top Chef Canada." Prior to appearing on "Top Chef Canada," Sanderson garnered more than 10 years of culinary experience working at some of the best restaurants in Toronto, including Baro and Hotel X. He currently works at Vela as Chef de Partie. He draws his inspiration from his Jamaican heritage but also enjoys implementing a variety of cooking styles and techniques from different cultures into his dishes. Below are a dozen things to know about the "Top Chef Canada" Season 10 winner.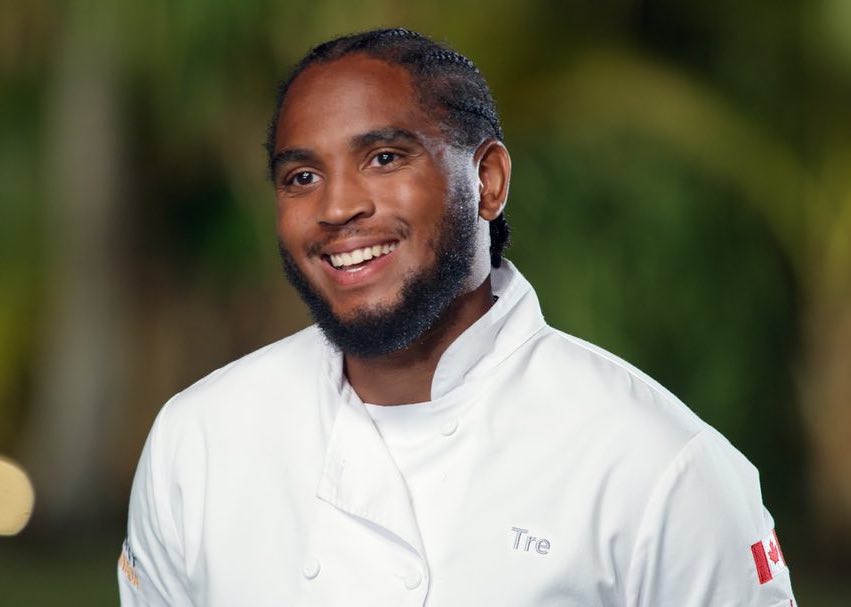 Sanderson is the first Black man and the first Jamaican to win the "Top Chef Canada" competition.
He wants to inspire a new generation of chefs by modernizing Caribbean cuisine.
His strategy for winning the competition was based on paying homage to the culture and traditions of his beloved Jamaica.
Sanderson's mother was born and raised in St. Elizabeth and moved to Canada when she was 18 in search of a better life.
He fell in love with food early on and admired how his mother fused Caribbean flavors in their Toronto kitchen.
He enjoyed helping his mother cook and learned much about his Jamaican heritage from her while doing so.
Sanderson attended culinary arts school and worked at restaurants in the Toronto area after graduation before he took advantage of the opportunity to enter "Top Chef Canada."
He purchased the fresh ingredients for his winning dish at the farmers' market in the Cayman Islands, where the finale was recorded.
Since winning, he has appeared on television several times, showcasing dishes with Caribbean flavors.
Sanderson believes Jamaica has the best flavors in the world and that its herbs and spices should be used in a contemporary way so that the cuisine gets the attention it deserves.
Sanderson visited Jamaica in 2019 for a trip that represented a kind of homecoming as he had spent most of his life hearing and learning about the island from his family and enjoyed the chance to experience these things for himself.
Sanderson's favorite Jamaican foods are jerk chicken, oxtail, curried chicken, and jerk pork, with all served with a side of traditional rice and peas.
Photo – Instagram