Hamlin Washington Grange, the brother of Jamaica's Minister of Culture, Gender, Entertainment, and Sport Olivia Grange, has been awarded the Order of Canada in recognition of his "pioneering work in diversity and inclusion" and as a "passionate change agent for social justice." Minister Grange expressed the pride she has in her brother's accomplishments, noting that he has been an active member of the Jamaican Diaspora in Canada and provided exceptional service to his community. She added that he deserved the recognition conferred by the Order of Canada for "his devotion to the welfare of the people."
Hamlin Grange was appointed by the Governor General of Canada, Mary Simon. He is a former track and field athlete who once held the Canadian record in the Junior 400-meter hurdles event for several years. Grange was among the 99 individuals appointed to the Order of Canada, one of the highest honors presented in Canada. It is the equivalent of the National Honor, the Order of Jamaica, which is presented in Jamaica.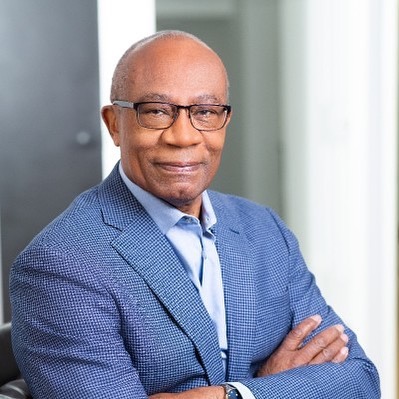 Hamlin Grange is the co-founder and president of Diversity, a consulting firm. He also trained as a journalist and has had a major career with CBC Television, serving as an editor and producer. He also co-hosted a radio news and current affairs show in Jamaica called "Good Evening Jamaica." Grange works as a diversity and inclusion strategist and has chaired the Toronto Police Services Board. For some 20 years, Grange has worked with a variety of clients in many sectors and is considered a trusted advisor. He is a qualified administrator of the Intercultural Development Inventory (IDI), which measures and develops levels of intercultural awareness and sensitivity in individuals and teams. He has served on numerous boards and councils in Canada, including the Responsible Gaming Council as chair of the board of directors; public member of the Consent and Capacity Board in Toronto, Ontario; and chair of the African-Caribbean Advisory Group of the Association of Fundraising Professionals Foundation.
The Order of Canada was established in 1967 to recognize the outstanding merit and distinguished service of Canadians who make a significant difference in the country through their lifelong contributions in their field of endeavor. The award may also be presented to non-Canadians who have made the world better through their activities. King Charles III is the sovereign of the Order as the reigning Canadian monarch, while the Governor General administers the order on the monarch's behalf. As of January 2020, over 7,000 people have received an appointment to the Order of Canada. They include scientists, musicians, artists, politicians, athletes, business people, and others.
Photo – Hamlin Washington Grange