Nomad Carlos is one of the only hip-hop artistes from Jamaica, creating music fused with the cultures of Reggae and Dance hall. At the age of five, when the Miami, Florida-born MC named Damon ("Nomad" spelled backwards) moved back to his parents' homeland, he absorbed the world around him.However, while Jamaican's own Reggae and Dancehall borrowed their compositions and attitudes from much of the rest of the world, Nomad Carlos took an American art-form, and applied it to his very unique surroundings. "We are influenced by a lot of what we see on cable," he says of the island culture
How did you get started in Hip Hop?
I had an interest in the music for a very long time. When I first started writing rhymes, I formed a rap group called The Bulletproof Army with my friends in high school. It was a group of five which consisted of Myself, Sosa (My producer and business partner), Simo-B, Shermon Dadz and Five Steez (Partner behind an event called #PayAttention). That's pretty much how I got started.
Who are some of your greatest Music Inspirations?
Too much to list. Bone Thugs N Harmony, Nas, Wu-Tang, Pac, Vybz Kartel, Gong, Buju Banton, Mariah Carey just to name a few.
Tell us about the first time you did a performance?
First time I did a performance was with the rap group I was in. It was at Up On Di' Roof in New Kingston way back in the day. I remember being well nervous since it was my first show ever but it went over well.
Tell us about the thought process behind the "Distants" EP
Distants is my first full length project released under my newly formed label ArkHouse Music Group. I relocated to NYC a couple years ago and started working with my producer, Sosa. Distants is pretty much about me at this stage of my life, where everything that I'm so used to is distant from me because of my new location. All my experiences are reflected through this music from the perspective of a regular guy from Kingston Jamaica and his view on the world.
We noticed the Video was animated … how did you come up with that concept?
Big up to the director of this video, David DaCosta. It was his idea as he always wanted to do an animated video and we felt the concept would work in the nyc subway setting.
What makes "Pay Attention" unique?
 "Pay Attention" is unique because it's the only event of its kind that exists right now. A hip hop event in Jamaica, which doesn't exist anywhere else. And the vibe inside the event is like no other.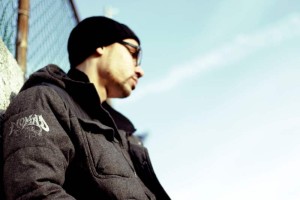 What can your Fans Expect from the "Distants Ep"
Expect great music and relatable content. Eargasms.
Are you working on any other Projects?
Always. Nothing to announce yet though. But working on a lot of things at the same time including Music projects, and also currently working on our label's podcast radio show which will debut very soon.
Thanks for your time and all the best.
Learn more about Nomad Carlos: