Elizabeth A. Hylton is a Jamaican-American actress, writer, and psychiatric Clinical Nurse Specialist. The daughter of Jamaican immigrants she was raised in Massachusetts,  and is the founder of the non profit organization Jamaican Americans for a Better Jamaica Inc. Elizabeth's writing has been featured in the Jamaica Observer, Elite Daily, and the COCO Magazine. She has remained active in local theater since graduating from the College of the Holy Cross with a B.A. in Theatre in 2007. Directly after graduating she went on to pursue a second bachelor and a masters in nursing. Elizabeth is very passionate about art, caring for others, and staying connected to her Jamaican roots.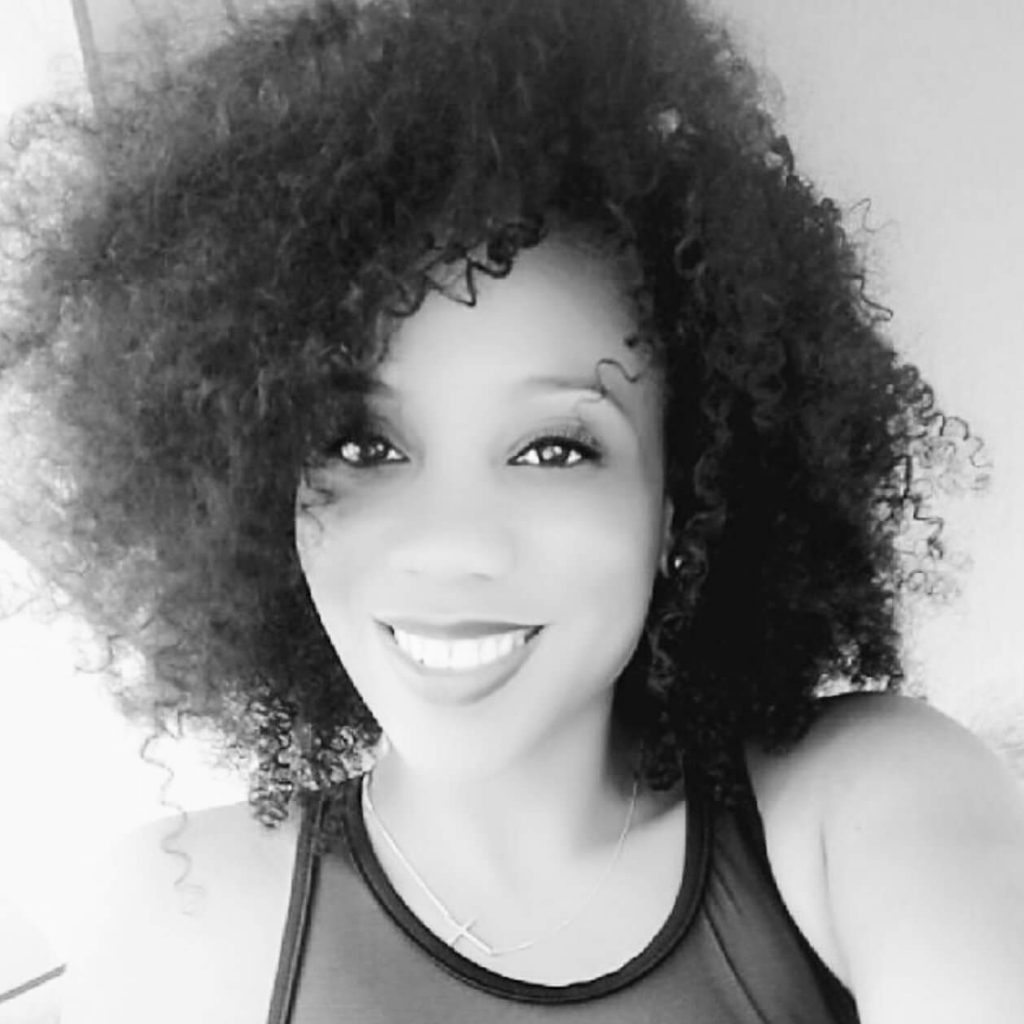 Tell us about your background, your connection to Jamaica?
Both of my parents are originally from Jamaica. My mother is from St. Ann, and my father is from Westmoreland. Two of my siblings still live in Jamaica, but my parents are established here in the states. I have a deep love for the country,  the culture, and the people. I also have a pride and appreciation which I think came from the efforts my parents made to maintain their culture and connection with their country of birth despite immigrating to the USA. It's really amazing how far my mother has come from her humble beginnings in Alva. I grew up visiting and still visit the places where my parents grew up. As an adult I've spent a lot of time in Kingston. There is a huge flow of immigration out of Jamaica. Many leave for opportunity and never return.  My love for the country inspired me to find my own way to give back by founding the nonprofit organization Jamaican Americans for a Better Jamaica Inc. I wanted to provide feasible opportunities for Jamaicans in the USA to be able to make a difference in Jamaica. We are currently working on several projects and are looking forward to pushing them into motion.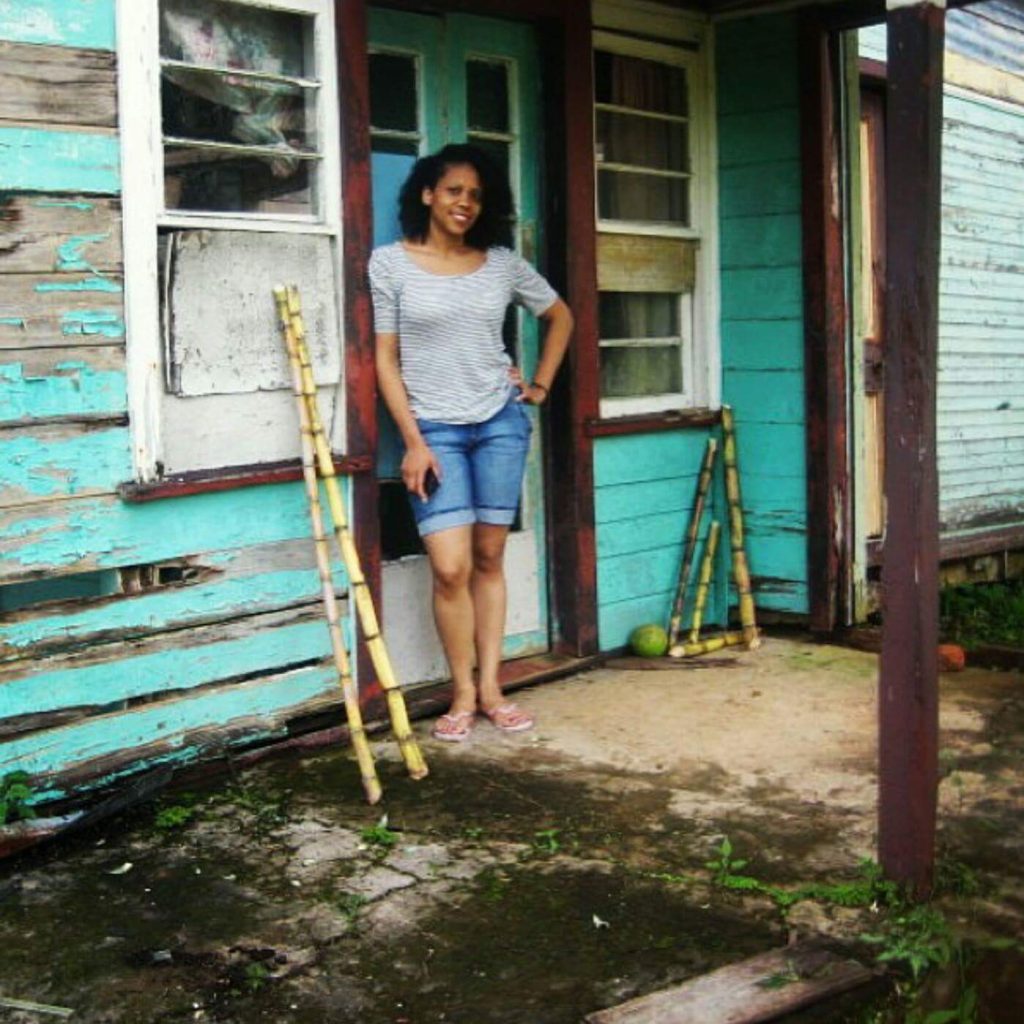 How did you get started in theatre acting?
I've always loved performing of all sorts. When I was young I took gymnastics lessons, viola lessons,and sang in a gospel choir. When I was kid I always wanted to put on shows my siblings and I would make up when we had company over. My freshman year of high school was when I really got into acting though. I auditioned for the school musical Bye Bye Birdie. It was such a blast. After that I was hooked. There was something exhilarating about being on stage and creating art that I couldn't get enough of. In college I took modern dance classes and took theater classes. Sophomore year I decided to declare theater as my major. I've been involved in theatre as much as I can ever since.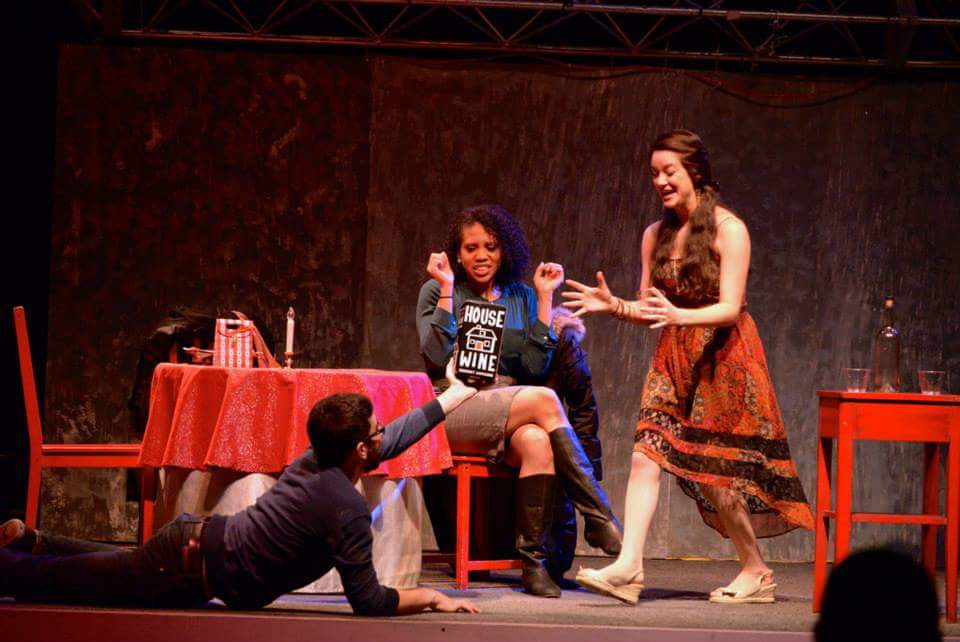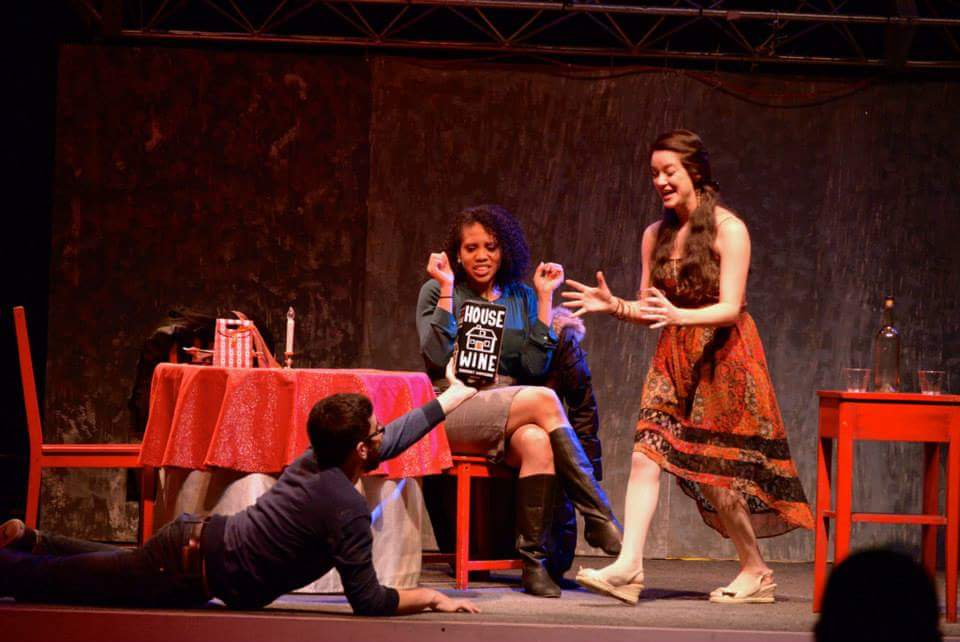 Tell us about some of the best roles you have played in all your theatre roles so far?
I think my favorite role is my most recent where I played a character named Barb in Only Drunks and Children Tell the Truth. I love roles that allow you to explore a full range of emotions. I really enjoyed playing the part of the lawyer in The Caucasian Chalk Circle. II performed twice in the Vagina Monologues which is always a good time!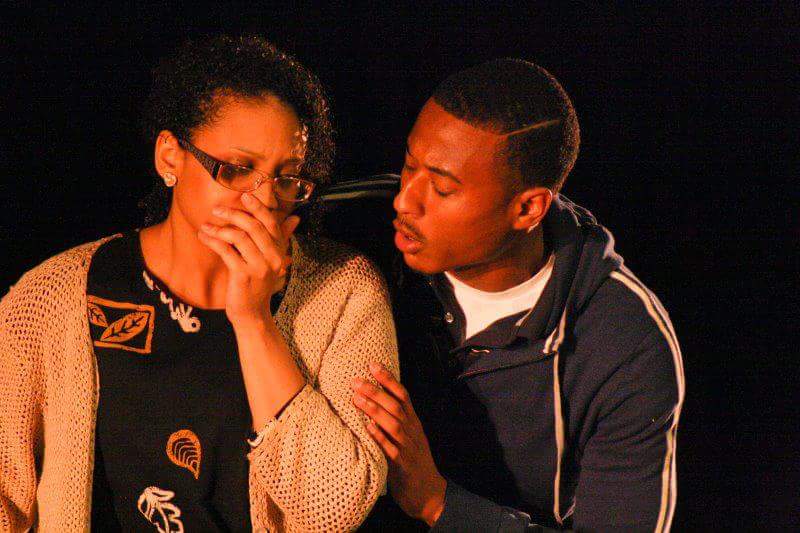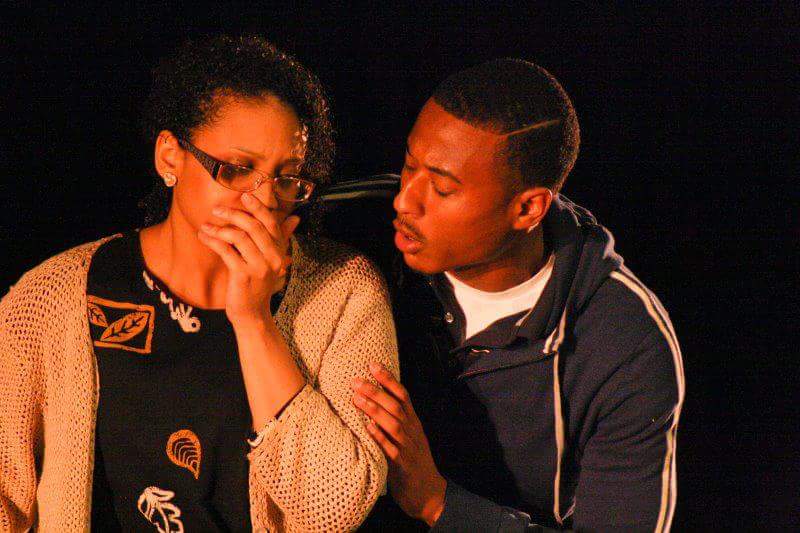 Tell us about your next upcoming theatre play?
Closing night for my most recent play, Only Drunks and Children Tell the Truth,  was November 26th, 2016. The play was about The play is about two Native American sisters, one who was wrongfully taken away as a baby and put up for adoption by social services and the other who grew up with their family on the reservation. The play explores the emotional impact this had on both sisters, their struggle to become a family after their mother dies whilst separated by two different cultures, and the quest for identity and belonging. The telling of lost history through art is really important to me. There is a factual buried history about the displacement of thousands of Native American children in the USA and Canada by social services in an attempt to assimilate and destroy Native Culture. This was a really important role for me.
Tell us about your role in the play?
I played the role of Barb, the sister who grew up on the reservation. After my mother's death, I seek out my sister in hopes she will come home to say goodbye to our mother but what I encounter is  an emotionally distant and seemingly completely assimilated older sister who has no concept of Native American culture. With a mix of feistiness, tough love, and affection, I'm able to help my sister find some sense of belonging and connection to where she came from and acceptance of who is.
Have you done any film work?
Believe it or not being in front of the camera makes me much more nervous than being on stage! I'm lucky to have worked with an amazing production company called Stories by the River  getting some experience on film. Recently I played the lead role as a cop in a futuristic sci fi short film called Empathy O.D. It was pretty darn cool!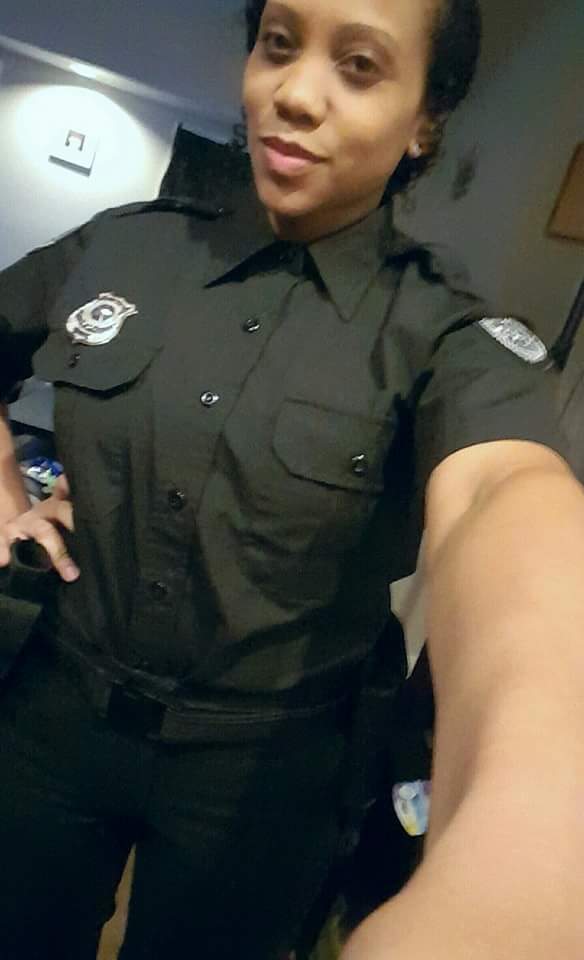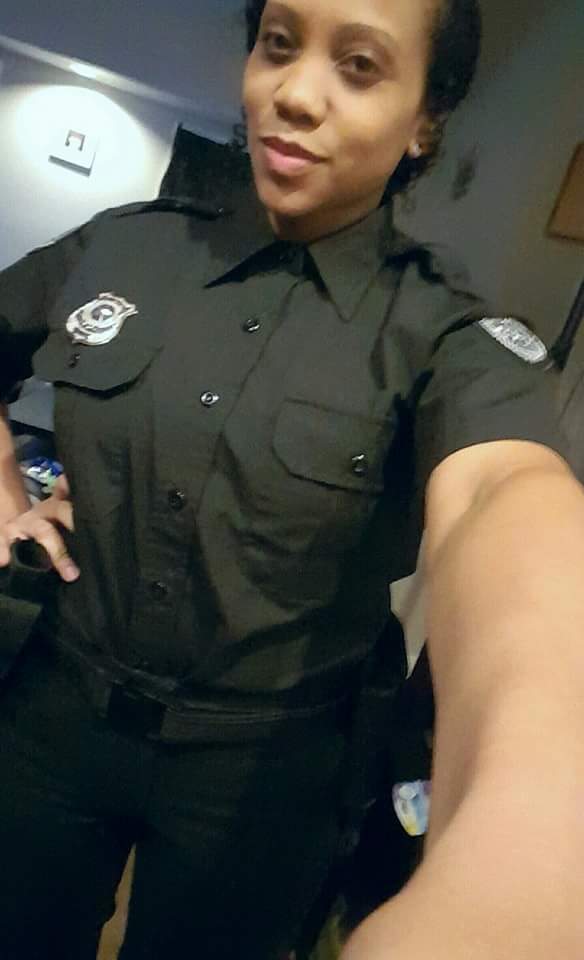 Many say great roles for black women in theatre and Hollywood is very limited. Do you find this as a big challenge?
I honestly can't tell you how many times I've said I'm so tired of black women being type casted. It is a challenge, I think partially because a lot of the big directors in Hollywood have a limited mindset about what type of roles we can play and we are underestimated as far as our talent and potential.  Also, I think some directors feel they have  to follow the money and that means appealing to the masses by giving major roles to women of european descent. We all witnessed social media go crazy when Amandla Stenberg who is black was cast as Rue in The Hunger Games. Nonetheless, in local theater I've come across a lot of artists and directors who are so much more open minded to diversity in casting. I hope it moves upward.
Who do you admire as an actor?
I would have to to say Viola Davis. She is so incredibly talented and versatile and so unapologetically herself. I love her. I love that she is bringing diversity to the roles that we play as black women. She breaking down stereotypes and barriers. She's beautiful. I really admire her in particular a lot right now. As a black woman, I am really proud of her and really look up to her.
What advice do you have for young actors?
Don't be afraid to take risks. It took me a while to gain the confidence I have now in terms of the creative process. As an actor you really have to be fearless as far as taking risks as part of the process of character development. You have to go into it without inhibitions, almost like being tipsy but without the alcohol. I used to be really shy, and that sort of 'letting go' was difficult for me. As I got older, and more comfortable in my skin, I became a better actor. I stopped caring about what people thought or how I looked or if I was doing it right. Be crazy, be silly, be wild, be daring, and don't give a you know what.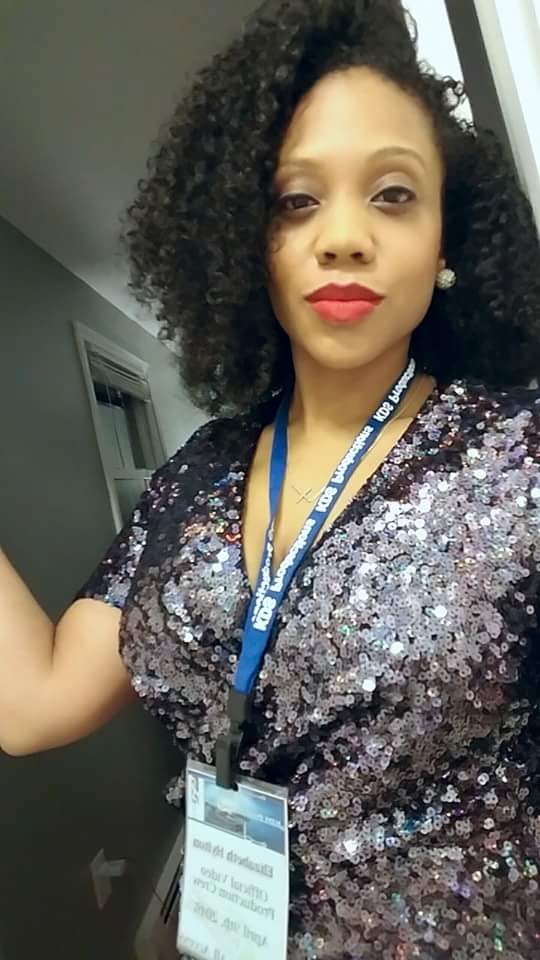 Your favorite Jamaican food is…?
This is a hard one, but if I have to pick just one then I'd say EAST INDIAN MANGOS!! Omg! I can eat like 7 in a row! No shame!
My friend would say the strangest thing I do is…
Oh my there is so many! Haha! Probably when I randomly become some character either when we are out somewhere or at home and don't break it for at least 30 minutes at a time.
What makes you smile about Jamaica and Jamaicans?  
The music. I love old school reggae, Tony Tuff, Beres Hammond, Eric Donaldson, Freddie Mcgregor, Barrington Levy, and of course Bob Marley just to name a few. I also love some of newer artist like Protoje and Chronixx. Just to vibes in general. From you step out the airport in Jamaica it's just a whole different vibes and your mood changes. I grew up hearing patwa in my home. Anytime I hear people chat patwa I smile inside. Let's not leave out east indian mangoes, and jackfruit, and june plum. Those all definitely make me smile wide!
Thanks for the interview. Do you have any closing thoughts
Follow your dreams. Always, always follow your dreams. I am living and chasing my dreams and I couldn't be happier. One love.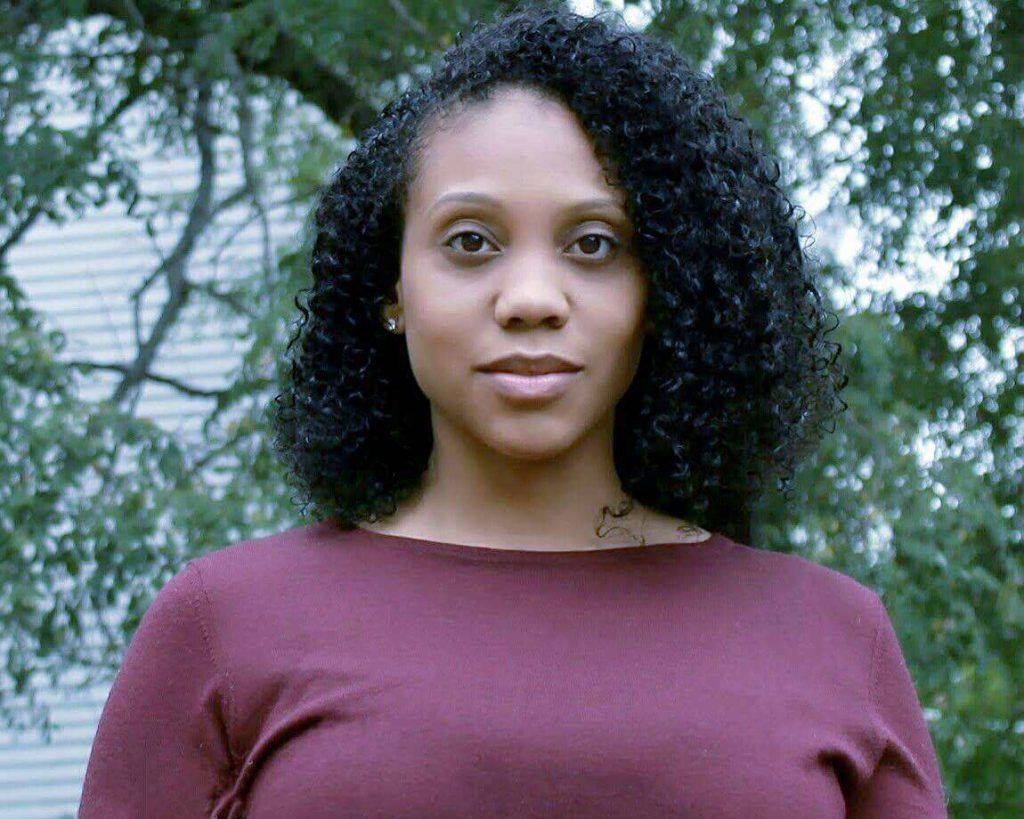 Be sure to visit Elizabeth A. Hylton's blog and follow her on Instagram to find out more.