Atlanta Jerk fest 2017 was set out to be the best yet. After 12 years of staging the event, the organizers were extremely pleased with this year staging and festivities.
The event got on the way at approximately 12:00 pm. From open to close, you the Georgia International Park had a steady flow of Caribbean attendees, mainly of Jamaican descent, filling the park with chairs, umbrellas, blankets and tents, which of course only added to the the Caribbean vibes.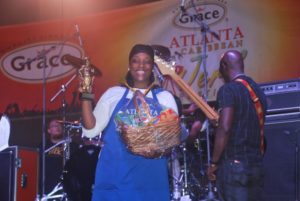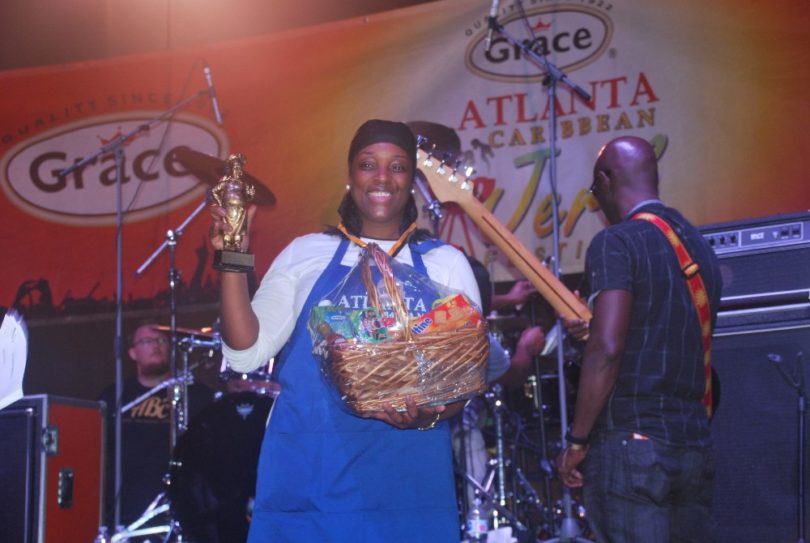 This year's annual cookoff was won by Tanisha Smith Meanwhile, Paul Bougle took home the 1st Place trophy in the Dominoes competition
GOOD FOOD
The event had approximately 35 food and beverage vendors, ranging from well known regular participants like Kool Runnings Restaurant coming all the way from Norcross Georgia , Golden Krust from Stone Mountain, Bak foods and Grace- just to name a few.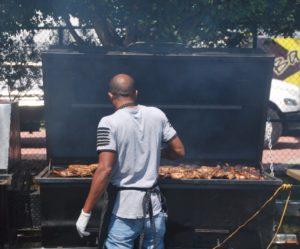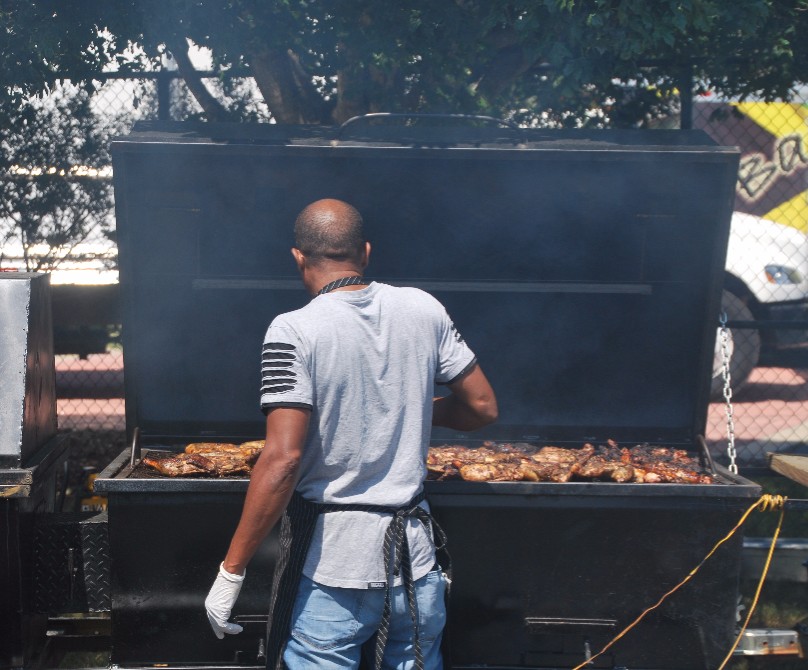 Everywhere in site, attendees could be found lined up, patiently waiting, to experience the true taste of the Caribbean with a variety of jerk chicken, jerk pork, fried lobster, peppered shrimps and curried goat; amongst many other delectables. The kids were also entertained with several bounce houses. Not to mention, there were a few snack and ice cream vendors to keep the kids happy.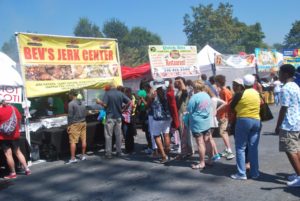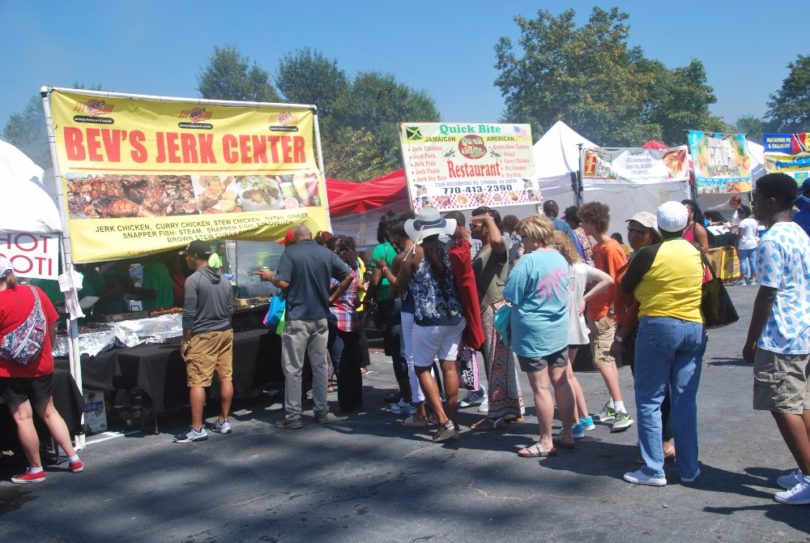 ENTERTAINMENT
The entertainment segment kicked off with a gospel showcase followed by Errol more then Anthony Malvo and the veteran group Inner Circle, who is currently on a 25 year US tour. They gave us hits ranging from Push It Some More to Bad Boys the "Cops" theme song. Tanto Metro and Devonte was not to be out done, by gracing us with their normal srella performance with hits such as "Gal Say Woee", "Everyone Falls in Love Sometimes", and "Give it to Her".
It was during the veteran's dancehall -DJ Jose Wale's performance, that the sound system and microphone started malfunctioning. The veteran DJ managed to complete his set, which was followed by Allison Hines, who made it clear that she would not be performing until the sounds and mic issues were totally resolved. This, however, took about 45 mins to complete. After her return to the stage, She gave the people a very energetic performance. Needless to say, the audience interacted very well with the Soca Goddess.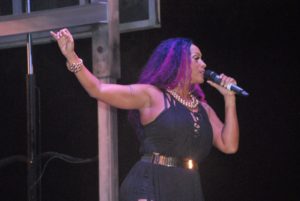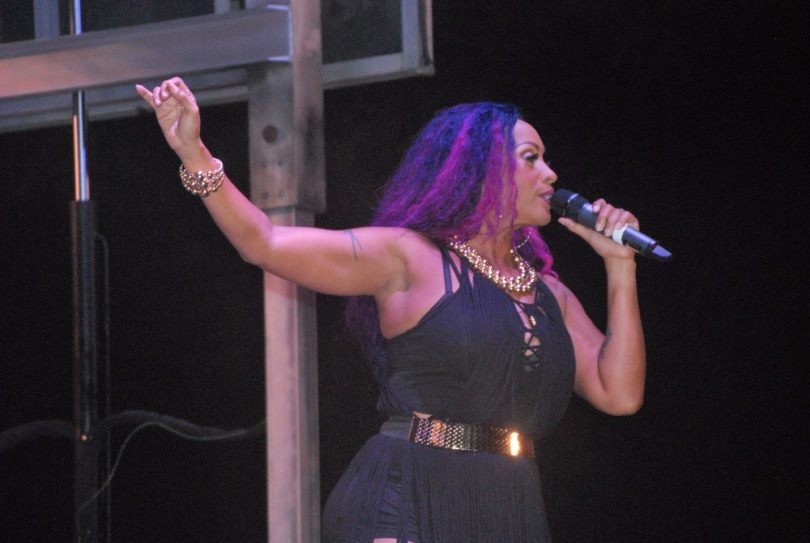 Christopher "Big Deal" Martin was next to take to center stage, giving what was undoubtedly the best performance of the night. He took his audience on a musical journey, dropping hits like "Don't Let Me Cheat", on my girlfriend ", "Big Deal", and many more hits. His on stage interaction with fan, Little Miss Kishann, was one of his biggest highlights of his set.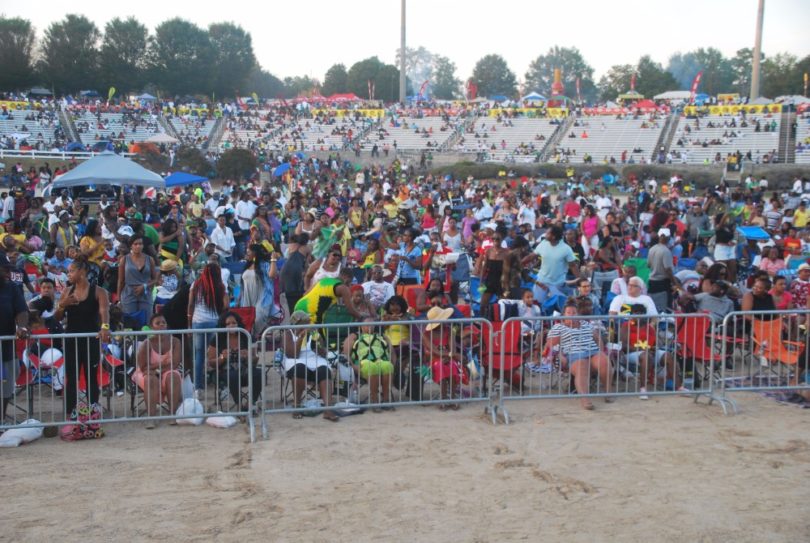 While the crowd was dancing and singing along with Chris Martin, they were also eagerly awaiting for the closer to the show to grace the stage- the one and only legendary Barrington Levy. Unfortunately, the Conyers Police Departmet abruptly ended the show by enforcing the Noise Ordinance Act. The music was officially shut down at 11:53pm. However, Christopher Martin still called Barrington Levy on stage, who did a two liner from his hit song "Broader than Broadway" from his 1985 album "Here I Come". However, he made sure to apologize to the very disappointed crowd and told them that wasn't his fault but he wasn't going to be able to perform tonight.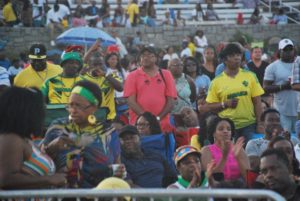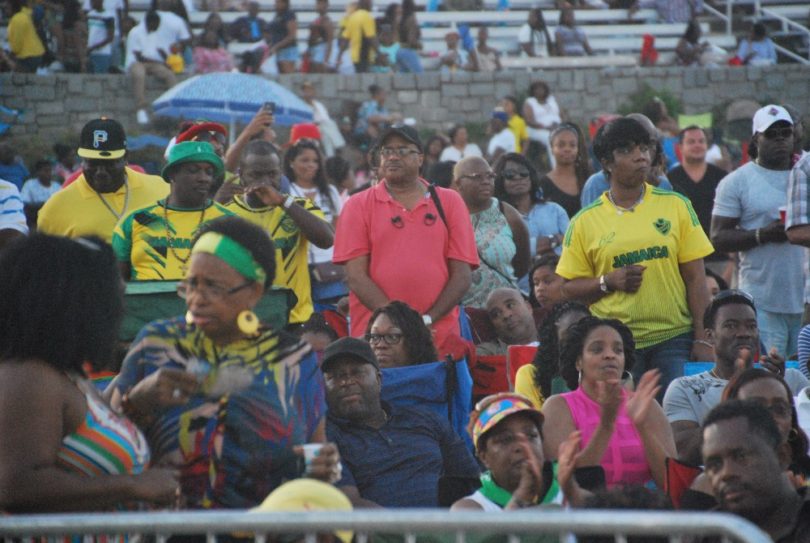 The principals of Glen Simonds Entertainment Glen and Shirelle Simmons also apologized to the crowd and promised to make it up to them in the future. With a few adjustments and more proactive stage and time management the next staging of the Atlanta Jerk Fest will continue to grow from strength to strength said Glen.
Photo by Kevin Boothe