Following the expansion of the food-truck operation Big Jerk, a three-day grand opening celebration offered live performances by local deejays to mark its first brick-and-mortar restaurant in Las Vegas. The owners, who describe themselves as the "nicest jerks in Vegas," are cooking up authentic Caribbean cuisine in the Silverado Crossing retail center. The new restaurant moved into a space formerly occupied by a Don Tortano Mexican Grill. Its menu has not yet been finalized, but some of the favorites served on the food truck included jerk, brown stew, and Jamaican fried chicken, with sides of rice & peas, fried potatoes and cabbage joining the entrees.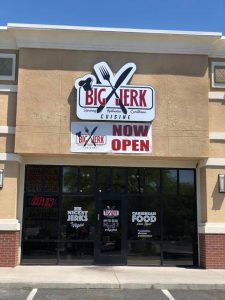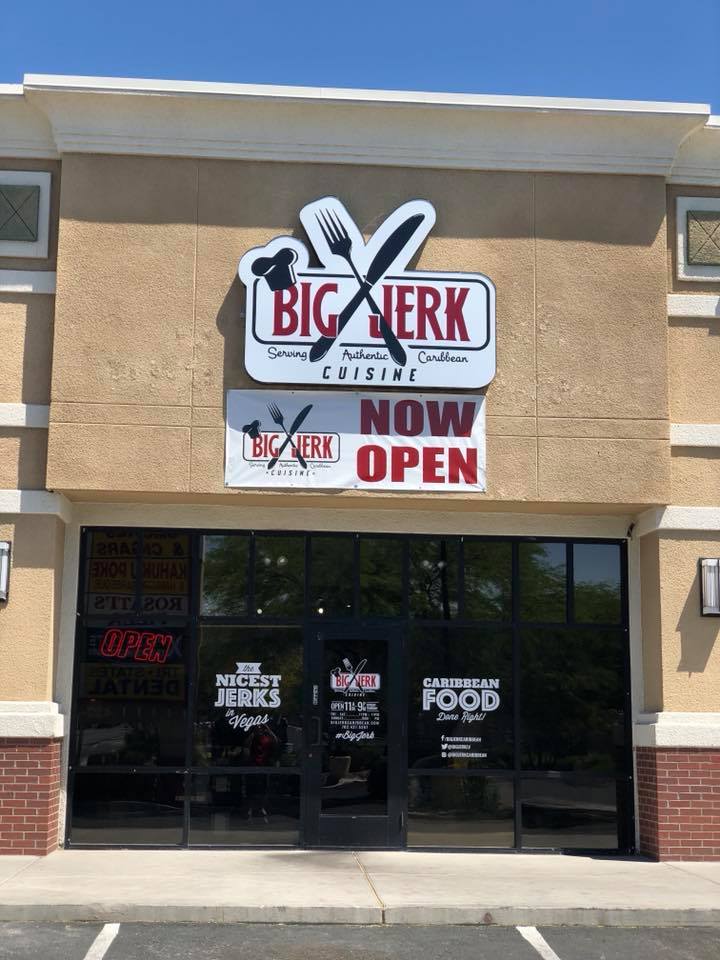 Other favorite dishes among diners such as beef oxtails, "King Fish," and peach cobbler will be served in the restaurant. The menu will also feature a rotating selection of daily specials. Fans of the Big Jerk food truck are enthusiastic about the dining choices, with reviews on Yelp saying, "The Jerk chicken was bomb," "The pineapple Ginger drink…best non alcoholic drink I've ever had," and "The little breadstick they put in there was sweet and savory, the veggies cooked in coconut milk was delicious." Other reviewers noted that "everything about the place is great from the food to the staff," and that the food was like "we went to big momma house in Jamaica and was serve real homemade goodness."  Special mention was made by diners of the oxtails served with mac-and-cheese, with one fan stating "I even sucked the bones to make sure I got everything." Another diner called the oxtails "perfect" and described the brown gravy as "perfectly seasoned."
The dish is served with sweet cornbread. Big Jerk is open from Monday to Thursday from 11 am to 8 pm. It closes at 11 pm on Friday and Saturday and at 3 pm on Sunday.
Information and Photo Source: Facebook, Eater