Bob Marley's brief, but eventful lifetime was filled with many watershed and history-making events. Here are 5 historical moments from his early career.
1. Bob Marley record his first singles Judge Not, One Cup of Coffee, Do You Still Love Terror, and Me in 1962 for producer Leslie Kong on the Beverley's label. One Cup of Coffee was released under the pseudonym Bobby Martell. Fifty-two years later Bob Marley established his worldwide reputation and produced his status as one of the world's best-selling artists of all time, with sales of more than 75 million records.
2. In 1963, Bob Marley, joined by Bunny Wailer, Peter Tosh, Junior Braithwaite, Beverley Kelso, and Cherry Smith, collectively called The Wailing Wailers, Their single "Simmer Down" for producer Coxsone Dodd on the Coxsone label became a Jamaican #1 in February 1964 selling an estimated 70,000 copies.
Simmer Down, though used by the Wailing Wailers as warning to rude boys of the day to cool down their bad behavior is from a Jamaican proverbs, chicken merry, hawk de near/And when him de near, you must beware so simmer down, control your temper … simmer down, or the battle will be hotter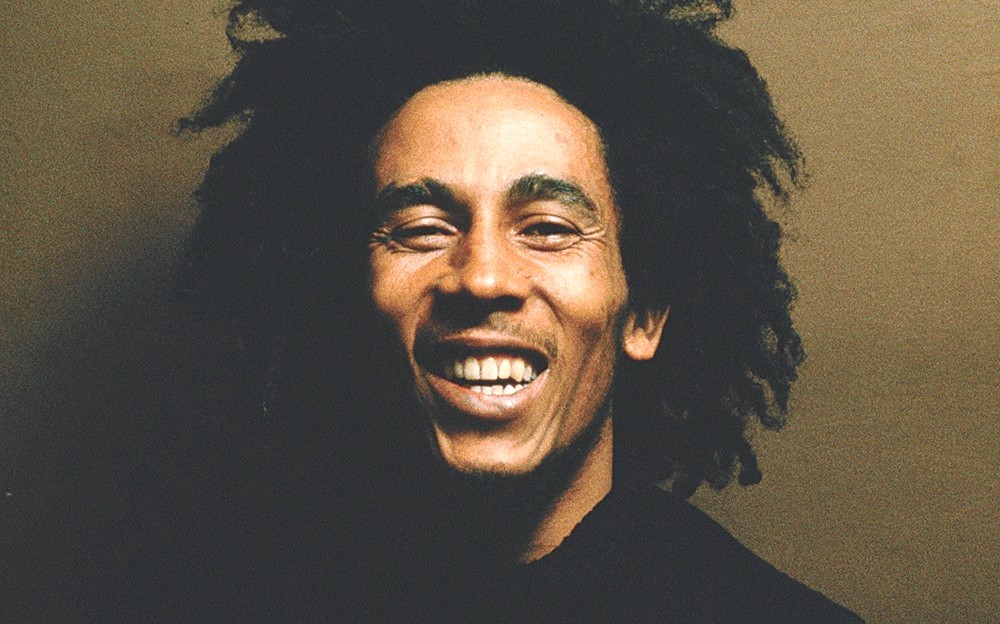 3. Marley Left the Wailers Briefly – Just after marrying Rita Anderson in 1966, Marley temporarily left the Wailers group to join his mother in Delaware in the United States for a short time, during which he worked as a DuPont lab assistant and on the assembly line at a Chrysler plant, under the alias Donald Marley. Marley continued to write song including "Bend Down Low" (Natty Dread) released 1974) and "Night Shift" (Rastaman Vibration) released 1977). Though raised as Catholic it was during this period, Marley explored his Rastafari beliefs and including the ritual vow of a Nazirite described in Chapter Six of the Book of Numbers by growing dreadlocks. Also Rastafari regard the locks as both a sign of their African identity and a religious vow of their separation from the wider society. Rastafari appearance emulated the Mau Mau warrior in Kenya both in their appearance and their resistance to colonial rule.After returning to Jamaica, Marley embraced the full trapping of Rastafari livity from persona to musical pursuits.
4. Bob Marley and Wailers first album, Catch A Fire, was released 40 years ago in 1972. – "Catch A Fire," Jamaican parlance for "getting into trouble" after overcoming a myriad of legal obstacle launched Bob Marley and the Wailers international success. Ultimately paving the way for Bob Marley and the Wailers mainstream success and etching a place in music history. Rolling Stone Magazine described, "Catch A Fire" one of the greatest reggae albums of all time, ranking it 126 of the 500 greatest albums of all time—the second highest placement of the five Marley albums on the magazine's list. Catch A Fire. The album's release and subsequent supporting tour changed Marley's life forever and forged a road to international success and recognition. The release of "Catch A Fire" the album that has stood the test of time, influenced countless across the world and propelled Marley to fame.
5. The Smile Jamaica Concert was a concert held on December 5, 1976, at the National Heroes Park, Kingston, Jamaica. The injured Bob Marley performed before 80, 000. Bob' Marley's "Smile Jamaica" single was written with a more serious hope of bringing the people together, cooling the tensions, and the gunplay between the thugs aligned socialist People's National Party and the right-wing Jamaican Labor Party battling for control of Kingston's streets.  In 1976Bob plan planned a free concert of the same name, then the Manley government called for general elections shortly after Bob' Marley's "Smile Jamaica" was announced.
Two days before the Smile Jamaica concert, on December 3, a group of gunmen attempted to assassinate Marley at his home at 56 Hope Road. Miraculously, no one was killed. Bob was shot, so was his wife Rita, and his manager Don Taylor. — After Marley agreeing to perform one song for the 80,000 people in attendance, Marley went on with the show as planned, defiantly displaying his bandaged bullet wounds on stage. His one song set turned into a whole 90-minute performance despite his injuries.
All Wailers performed except Bass man Aston "Family man" Barret. A guest Bass player performed in his place. The performance included a horn section.
The setlist for the show was as follows 1. War/ No More Trouble/ Get Up Stand Up 2. Crazy Baldhead/ Positive Vibration 3. Smile Jamaica 4. Rat Race 5. Trench Town Rock 6. Keep on Moving 7. Want More 8. Them Belly Full 9. Jah Live 10. Rastaman Chant 11. Rebel Music 12. So Jah Say-