I first concocted this Chicken Stew recipe one day as I was cleaning out the fridge. A few pieces of chicken and pumpkin and a serving of leftover callallo and the next thing you know I was sipping sweet. , and It looked and tasted so good, I shared the photo on Facebook. The response was so overwhelming  I made it a few days later so I could capture the pictures you see here and write a recipe. The stew gets its rich flavor and thickness from the combination of chicken and pumpkin (calabaza) cooked down in coconut milk. After the pumpkin melts away potatoes, carrots, callaloo and herbs are added to give the stew some body. Serve chicken stew with a chunk of hearty fresh-baked bread for delicious meal.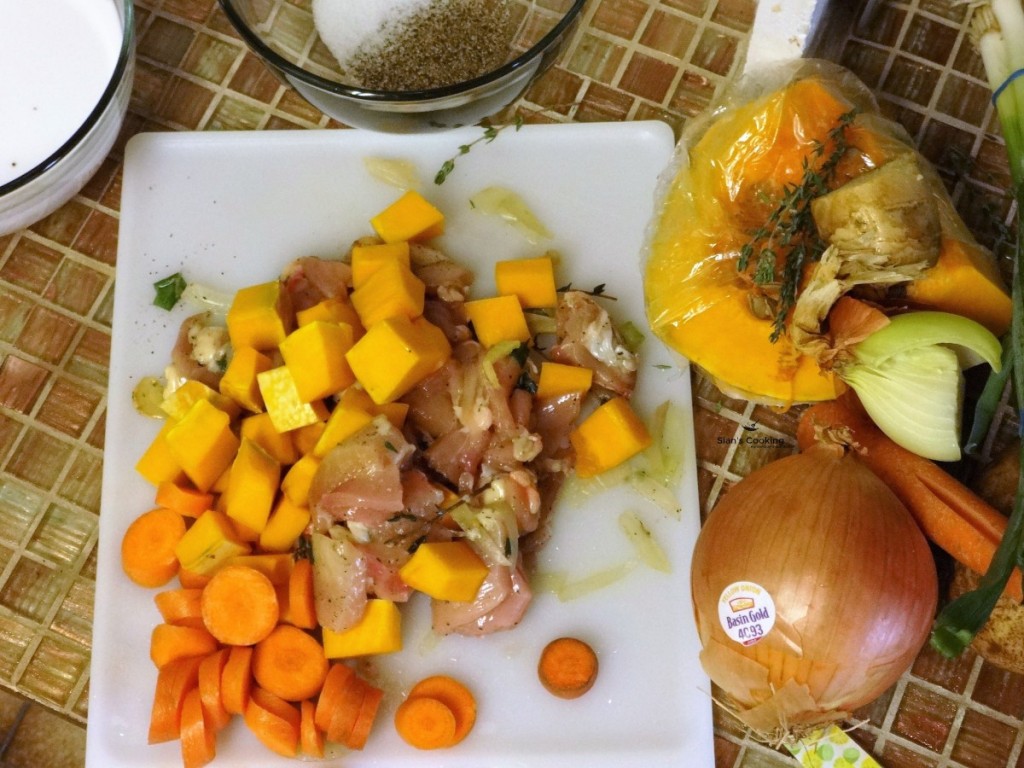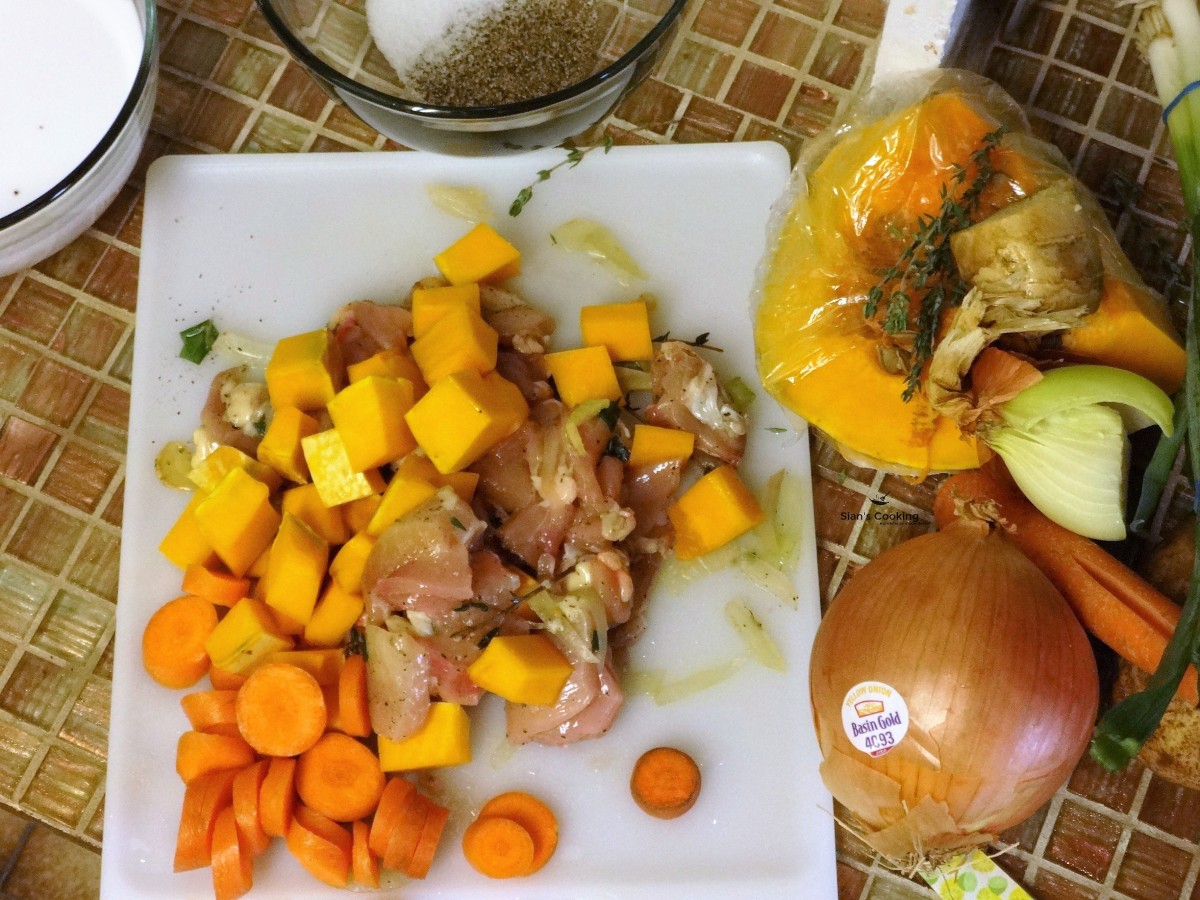 Ingredients
1 LB boneless skinless chicken, cubed
½ tsp salt
½ tsp black pepper
1 small onion, diced small
½ LB pumpkin (Calabaza squash)
1- 15oz can coconut milk
1 large potato, diced
2 small carrots, thinly sliced
2 tsp. tomato paste
1 stalk scallion
1 sprig thyme
1 tsp ground ginger, or a few slivers fresh, thinly sliced
1 C. cooked callaloo,  can use 6 – 19 oz can
Salt and black pepper to taste
Hot pepper, optional
SUBSTITUTES
***Substitute spinach for callallo
***Substitute butternut squash and 2 tsp tomato paste for pumpkin
*Notes*
Look for the reddest/ deepest colored pumpkin you can find when buying pumpkin for this dish.
Make sure to precook the callaloo before adding to the pot. Canned callaloo is already cooked.
It is ok to substitute spinach for the callaloo.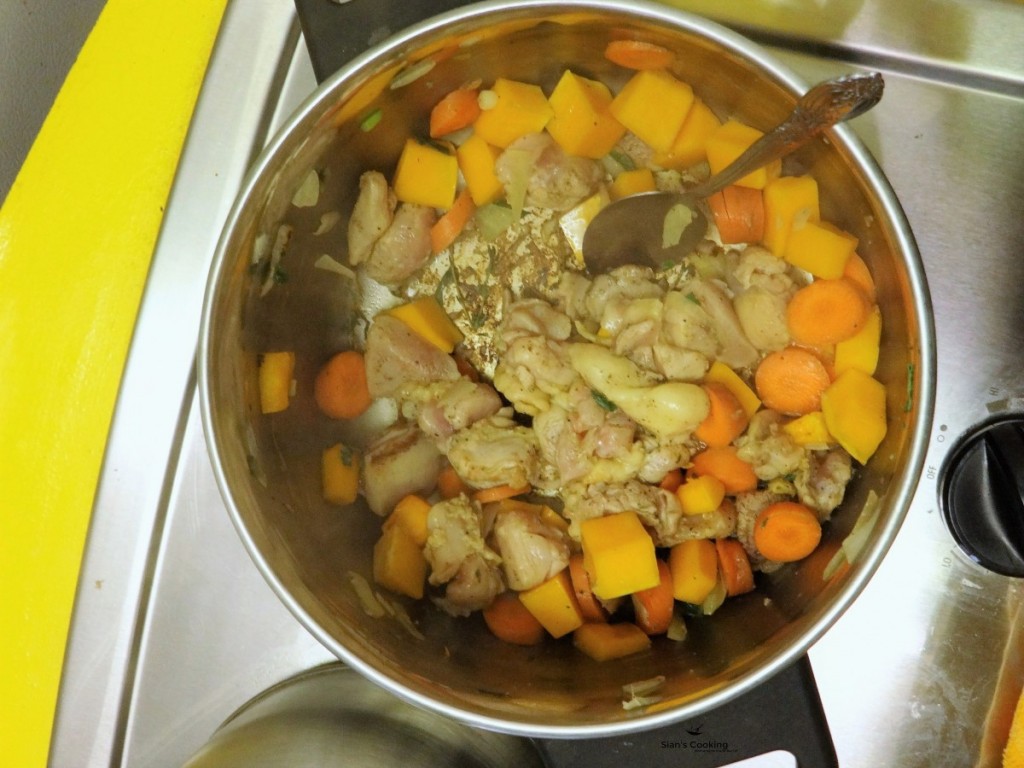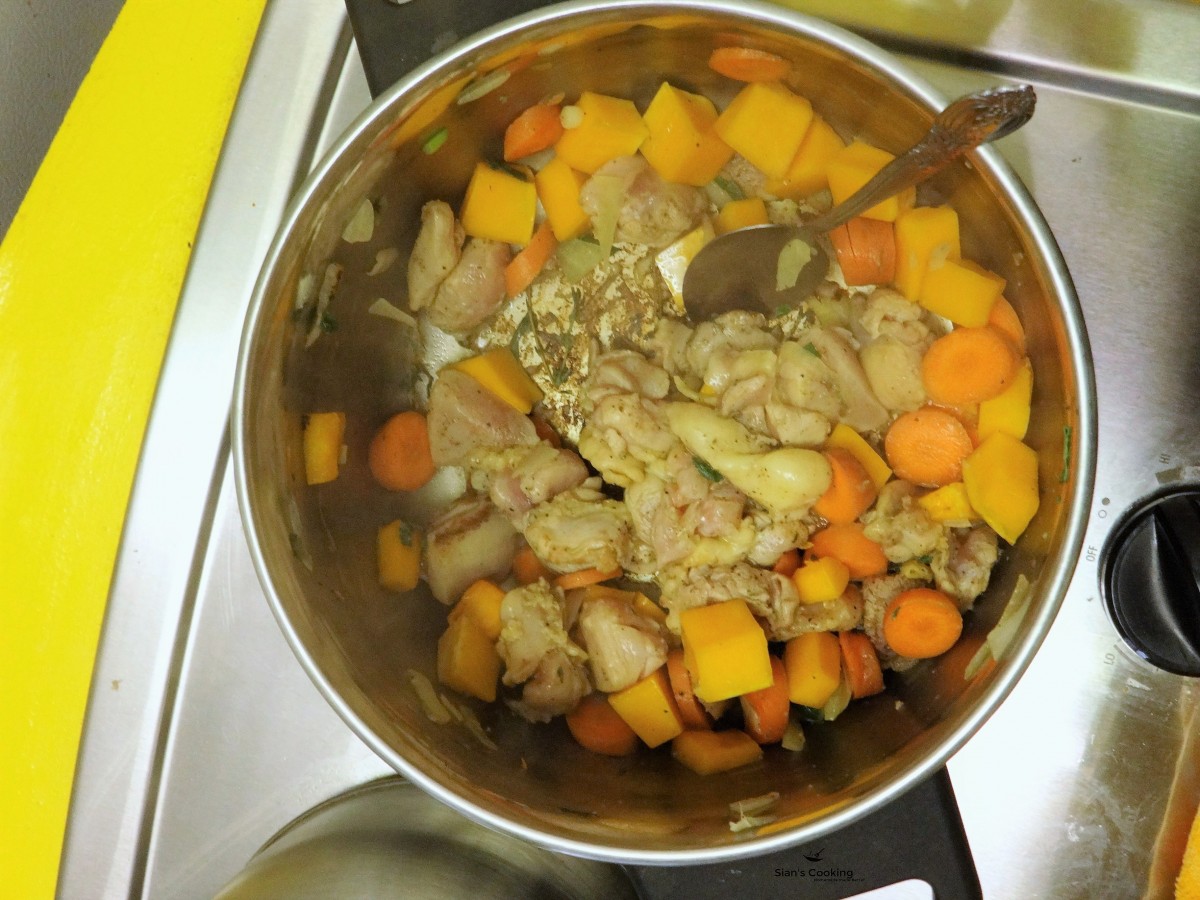 Instructions
Season chicken with salt, black pepper and onion. Cover and let marinate in the refrigerator for 3 to 24 hours. When ready to cook. In a medium saucepan sauté the chicken with pumpkin and carrot for about 5 minutes, stirring frequently. After 5 minutes, slowly stir in the coconut milk. When pot begin to boil cover and let simmer over medium heat for 30 minutes. Stir every 5 minutes to prevent burning. After 30, stir pot well to 'mash out' pumpkin. Soup should turn light to dark yellow.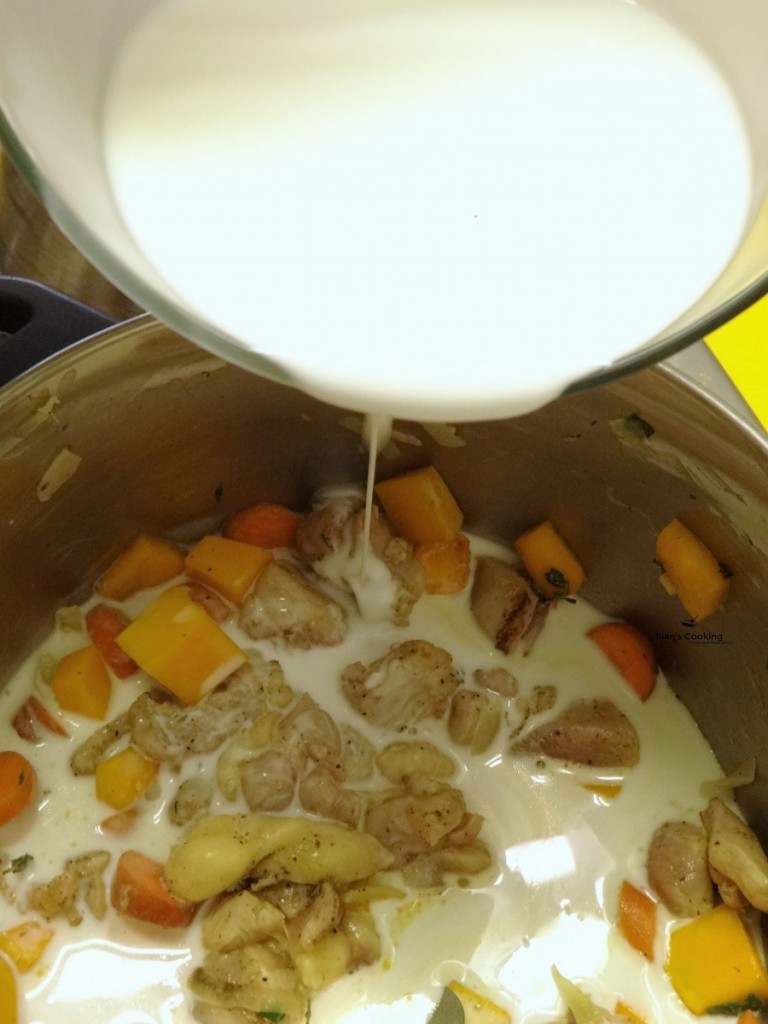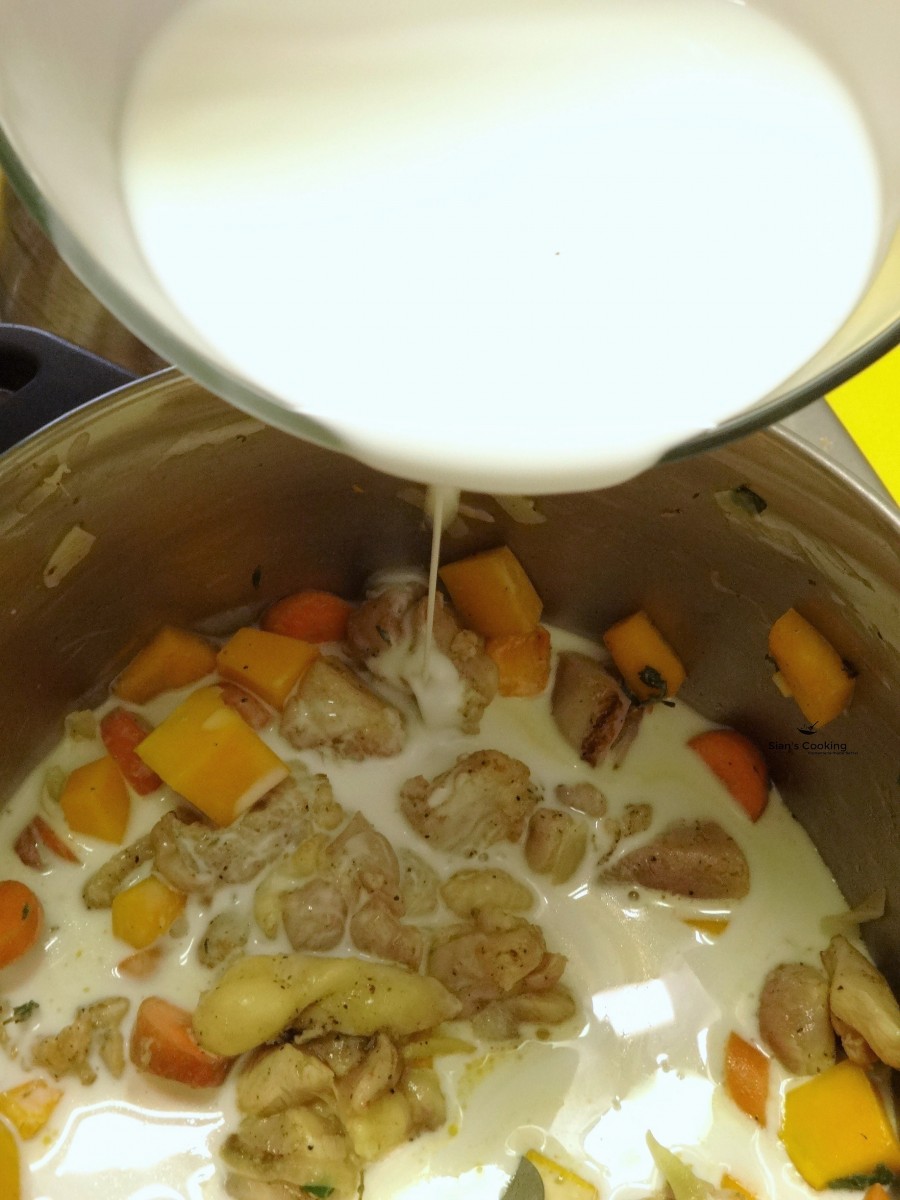 Add tomato paste 1 tsp at a time until soup is a deep red color. Stir in remaining ingredients. Taste for flavor. Add salt, black pepper and hot pepper as desired. Add ½ cup water if soup is too thick. Cover pot and let soup cook and additional 15 minutes. Stir every 3 to 5 minutes. Remove from heat and serve with a thick chewy bread, like Hardough Bread.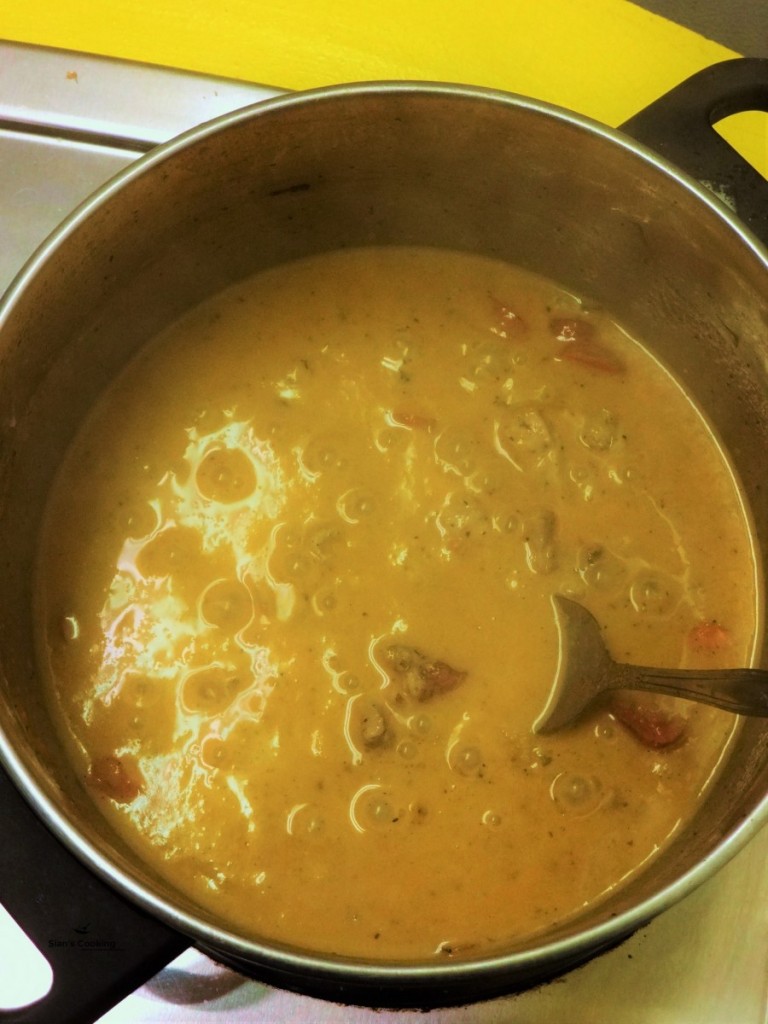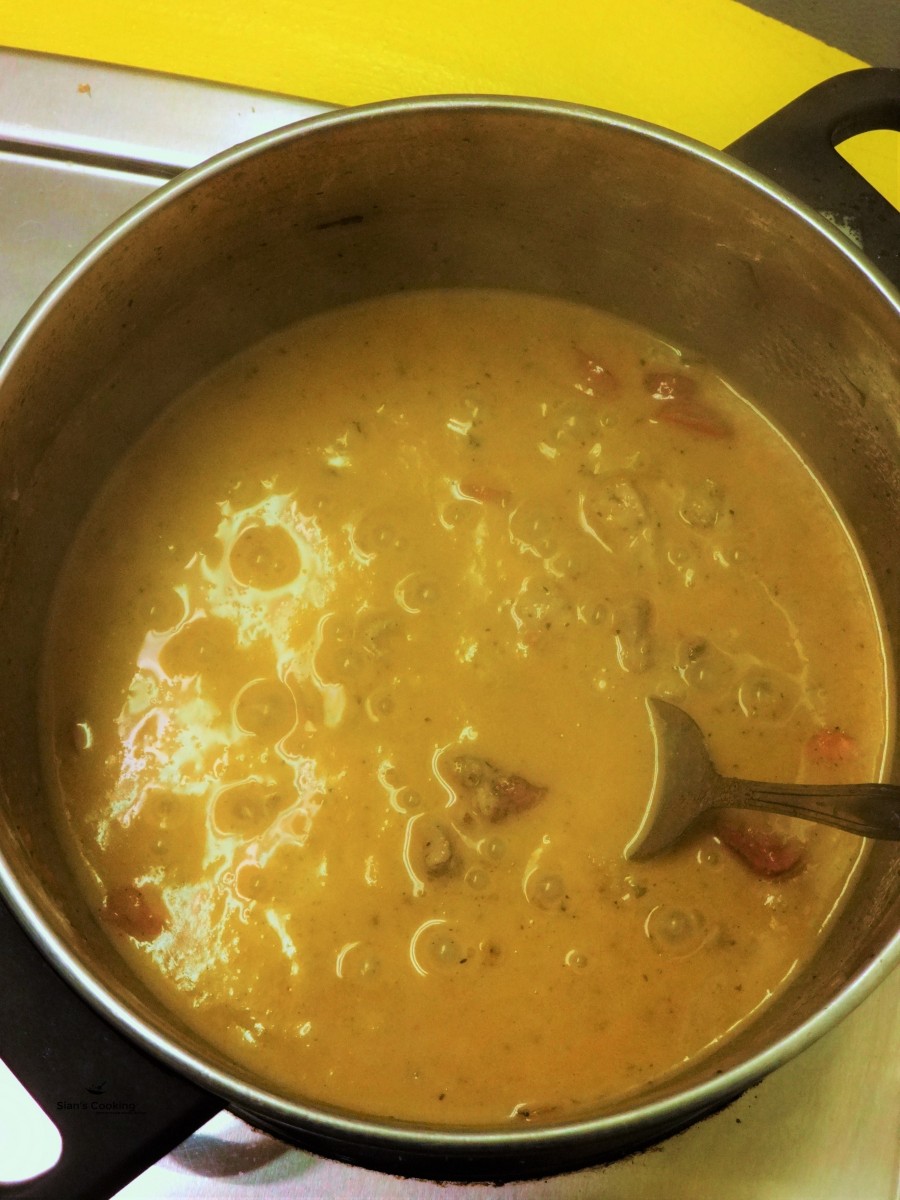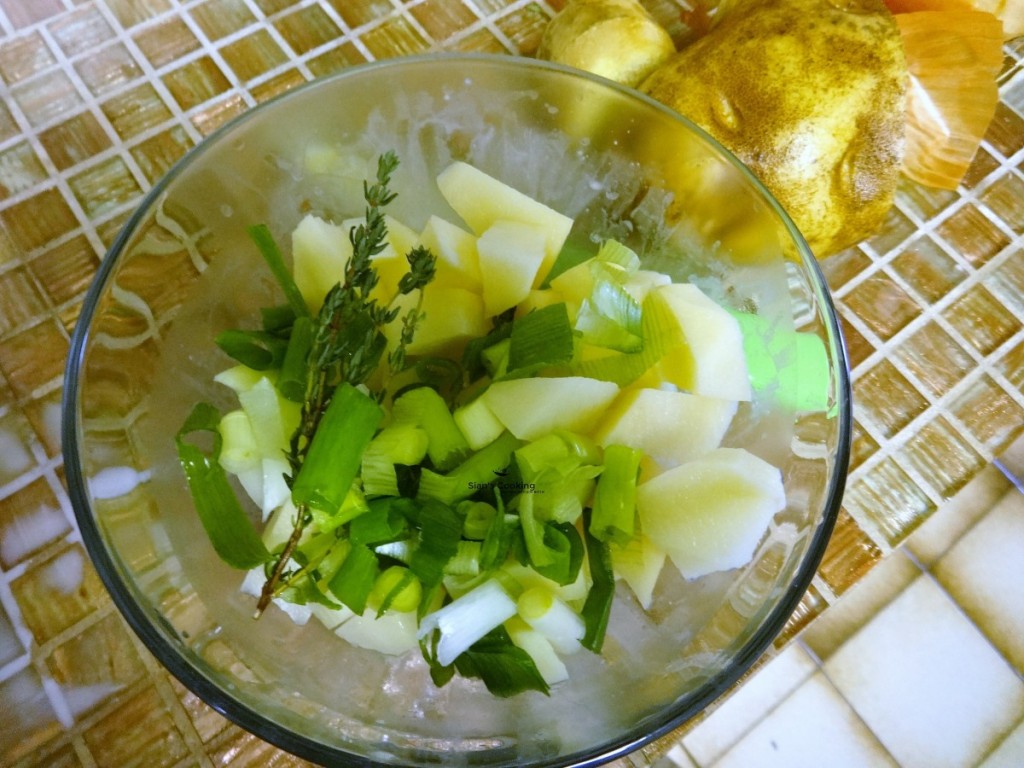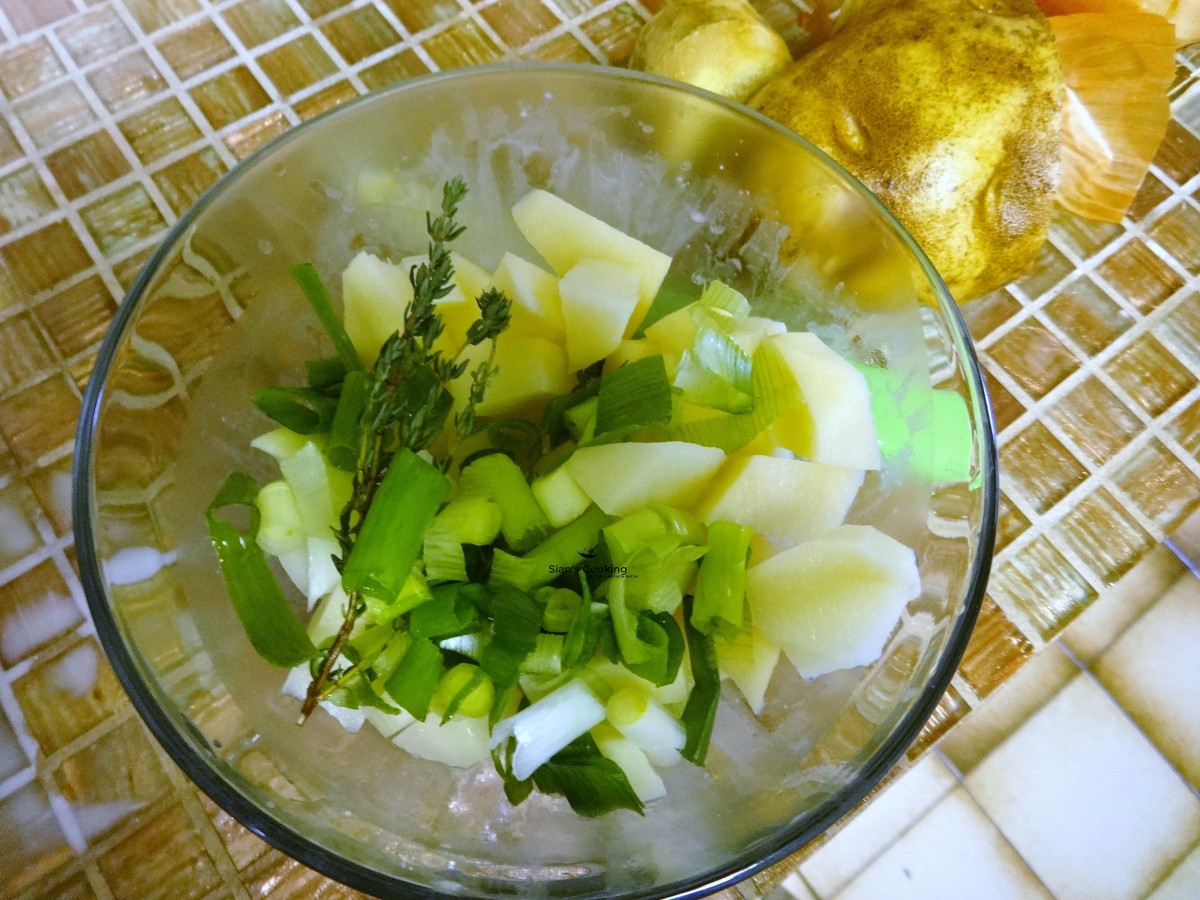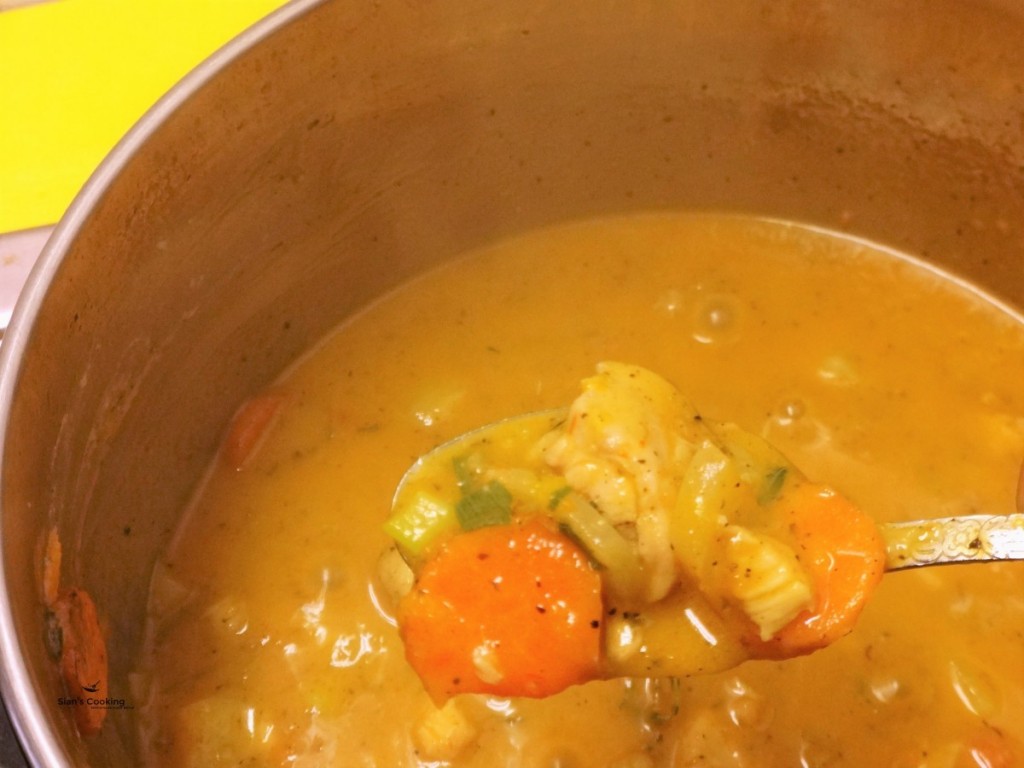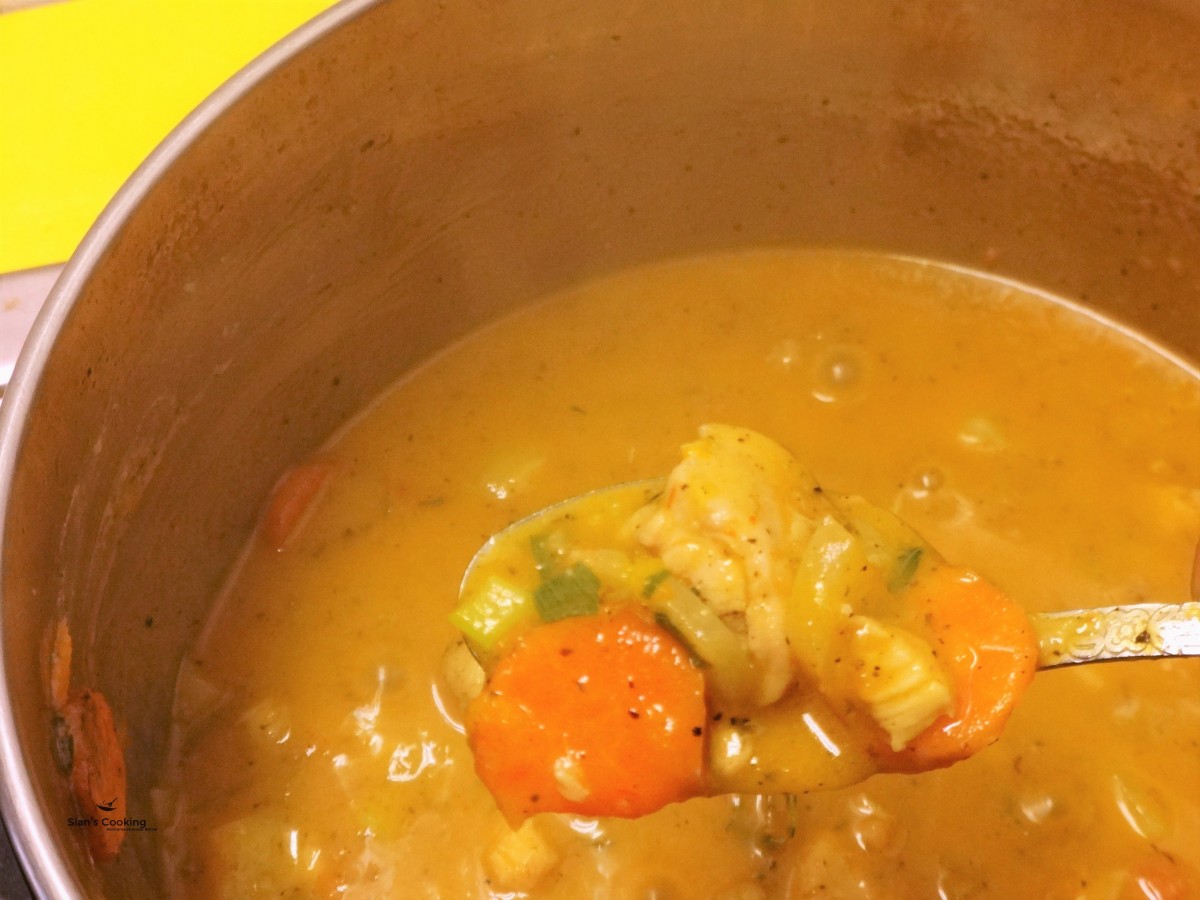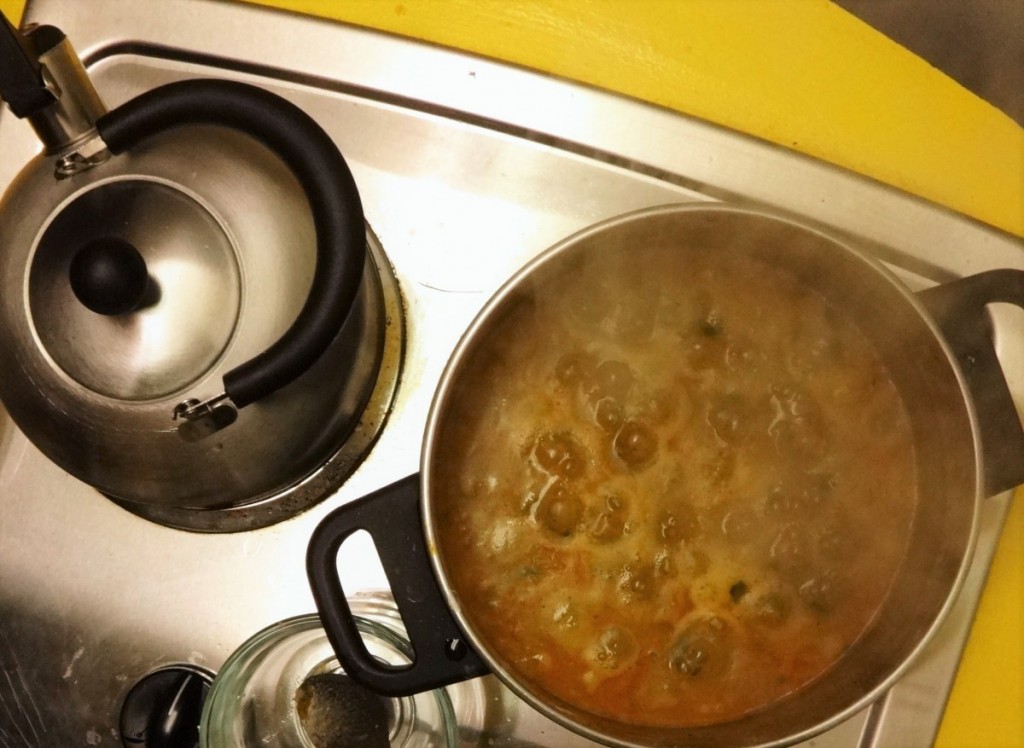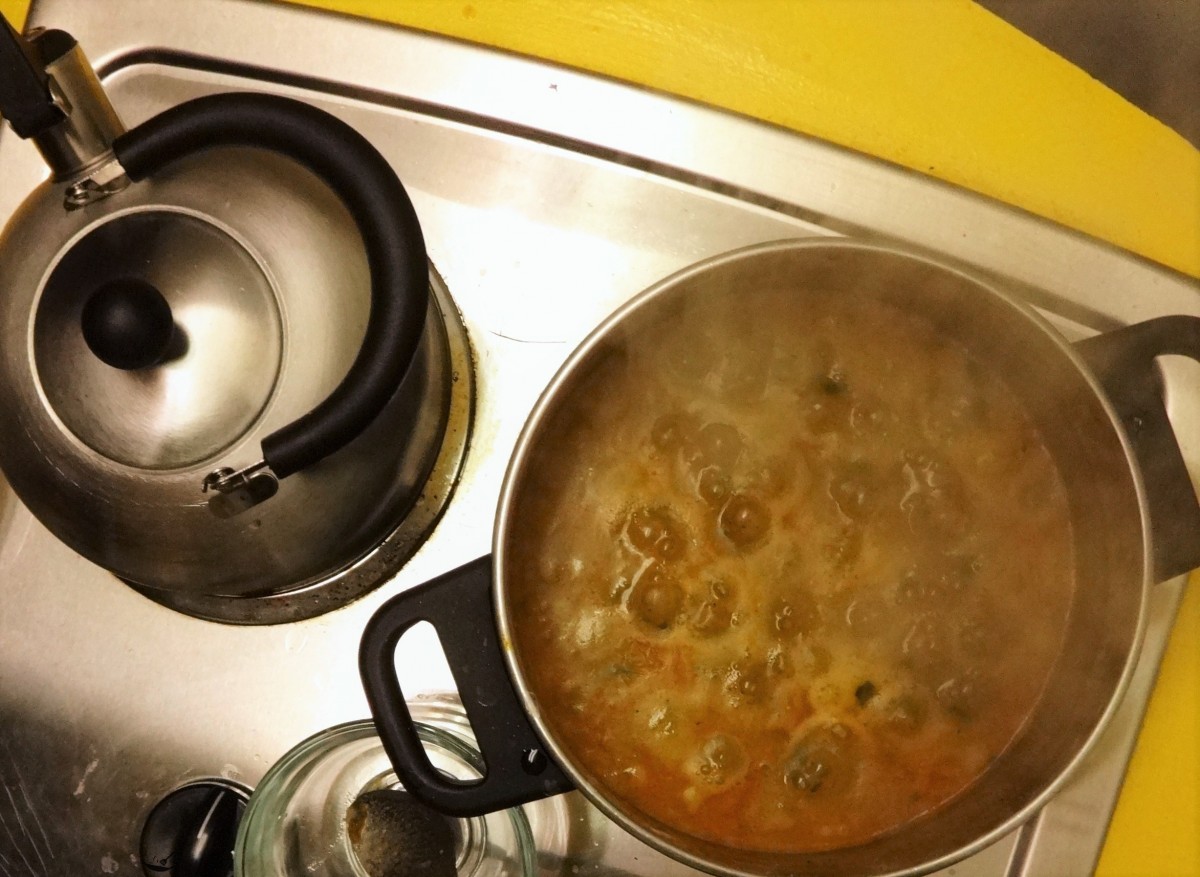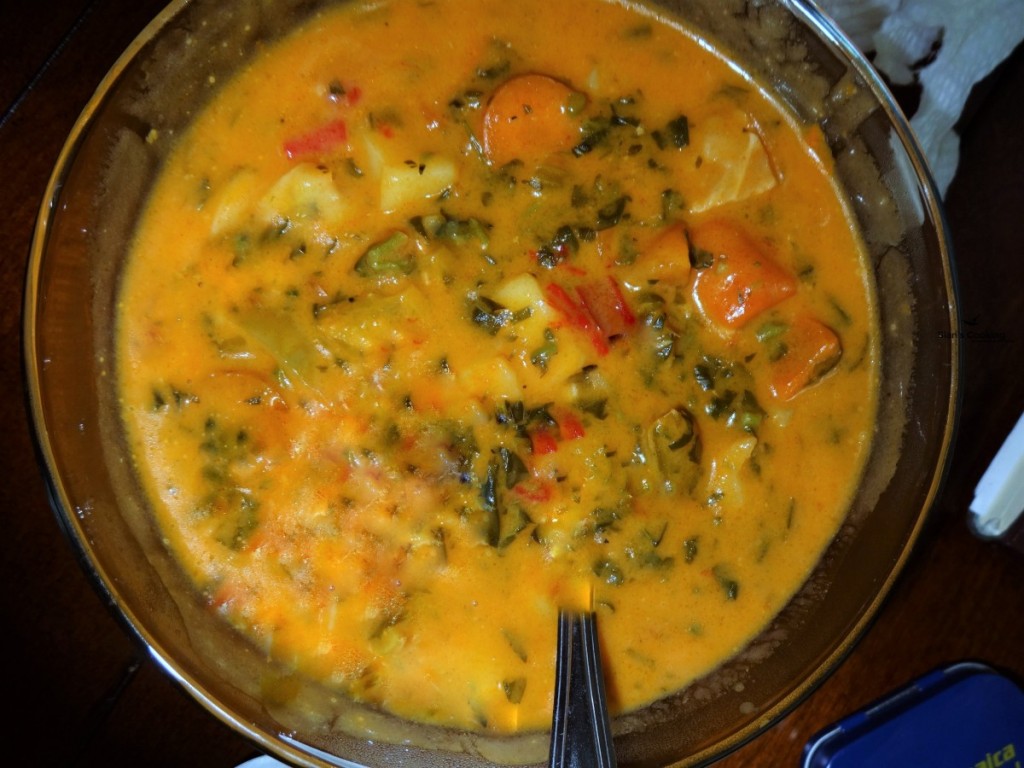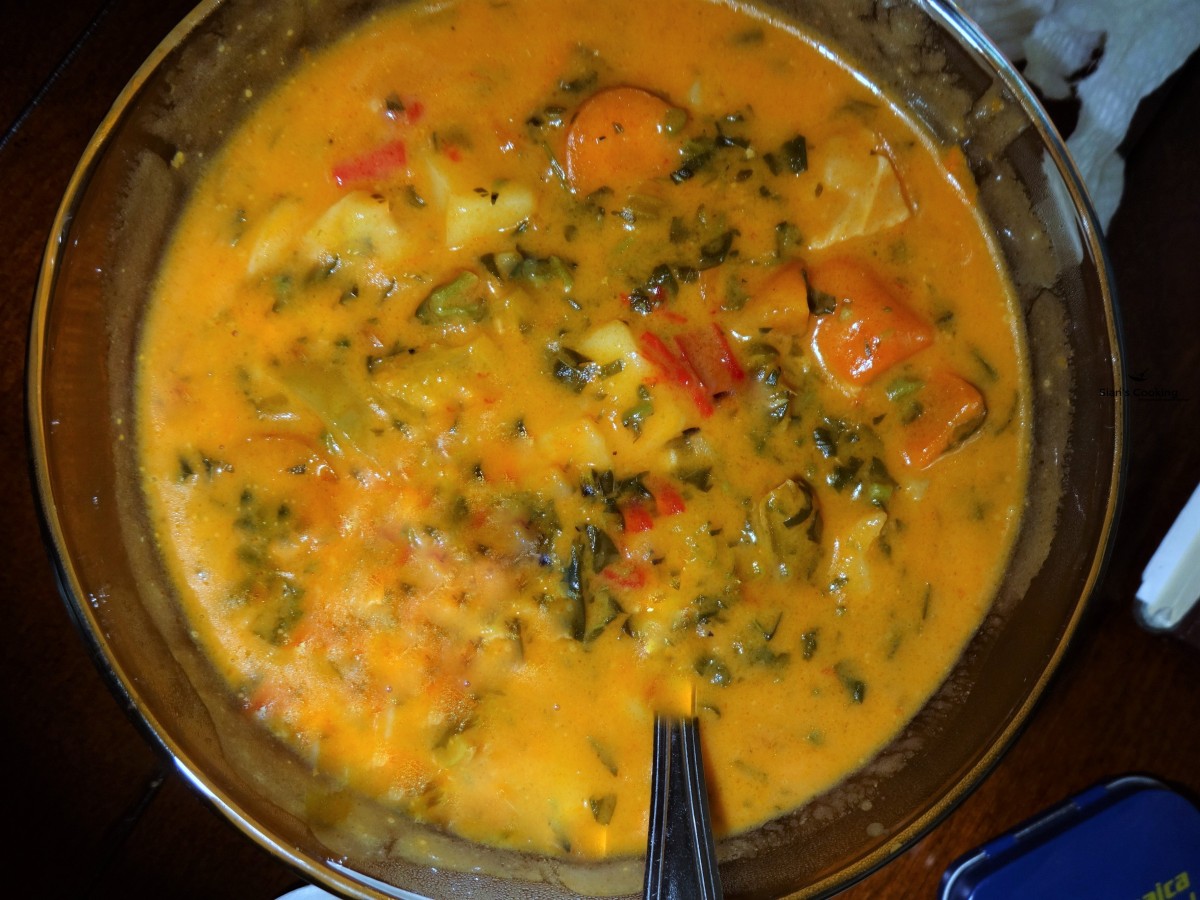 Sian Rose, an award winning chef has been featured on the Food Network. Her first cookbook, Nyammings: 88 Authentic Caribbean Recipes, can be found on Amazon.com in print and Kindle. Find her blog at www.sianscooking.com and stay up to date with all her culinary adventures.