My Pecan Caramel Bread Pudding Recipe is a great and tasty way to use leftover bread.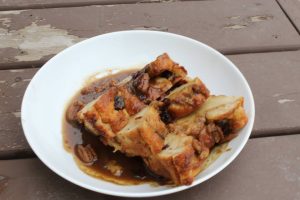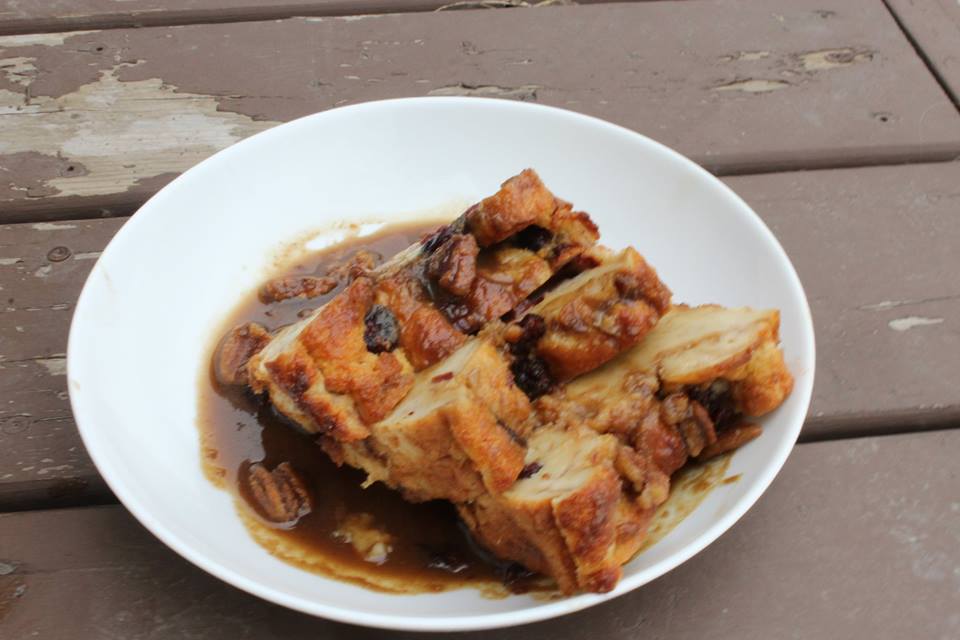 Ingredients
1 loaf whole wheat bread cut into cubes
4 beaten eggs
2 cups milk
1 cup sugar
1 tsp Vanilla extract
1 pinch salt
1 tsp nutmeg
2 tsp cinnamon
¼ stick melted butter
splash of rum (optional)
¼ cup chopped raisins
Caramel Ingredients
¼ cup salted butter
½ cup brown sugar
½ cup heavy cream or milk
½ cup pecans
Directions
Preheat oven to 350 degrees F.
Mix together all the ingredients listed under the bread in a bowl then put aside.
Diced bread into cubes then pour mixture over bread and let it sit for 3 minutes to absorb the liquid then add raisins.
Pour bread mixture into prepared pan. Bake for 35 to 40 minutes, or until set. Remove from oven.
Place the heavy cream, brown sugar, and butter in a small saucepan. Bring to a boil over medium-high heat, stirring occasionally until the sauce becomes creamy but not too thick.
Stir in the pecans and let it simmer for a minute, then drizzle over bread pudding and allow to set. Serve pudding warm or cold. Leave the extra sauce to drizzle after.