Question:  My Jamaican husband and I have been married for 6 months and I am getting ready to file the immigration papers. Is it necessary to show separate bank or joint account to proof that our marriage is real?
Answer:  Sponsoring your spouse to become a permanent resident of the United States is called family immigration. In family immigration matters the couple must prove that the foreign spouse is eligible to apply for permanent residence either in the United States or overseas, the couple has a genuine husband/wife relationship, and the foreign spouse does not have any past criminal or immigration violation that would disqualify him or her from begin approved for permanent residence. In cases where the American spouse is sponsoring the foreign spouse for permanent residence the details of the couple's marriage and their financial life will be reviewed by Immigration. Immigration is assessing the couple based on the expectation that the average couple has at least a joint checking and joint saving account for their household expenses. However please note that joint bank accounts by themselves will not convince Immigration of the genuineness of the couple's relationship. Immigration will review all the details of the couple's life to determine if the couple has a genuine marriage as opposed to a marriage of convenience to obtain immigration benefits.
Disclaimer: This article was created to provide general information to the public. This article is not legal advice and should not be taken as legal advice. This article is provided as a public service and is not intended to establish an attorney-client relationship. Any reliance on the information contained herein is taken at your own risk. The information provided in this article should never replace informed counsel when specific immigration-related guidance is needed.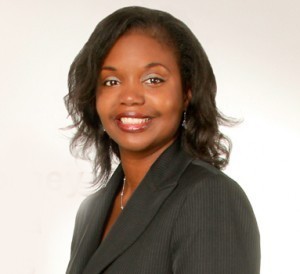 Safiya Byars is the founder and senior partner of the Byars Firm in Atlanta, Georgia. She is a native of Kingston, Jamaica. The Byars Firm is located at 333 Sandy Springs Circle, NE, Ste. 201, Atlanta, Georgia 30328. Attorney Byars handles Immigration, Deportation Defense, Adoption, and Wills/Trusts/Probate matters. We can be reached at 470-819-4942 or via email at [email protected] or online:  www.byarsfirm.com.