Growing up in Jamaica with my grandparents and mom I remember days of what I called torture.  Good torture that is.   Everyday  I had to take Cod Liver Oil tablets and wondered, "what good is this doing for my body?"  All I remember hearing was "it is good for you because it BOOST your system."  I am sure it did but I hated it, especially when it would accidentally burst in my mouth.
To this day I take Cod Liver Oil tablets each day because I expect that BOOST.  Even as I am writing this article, Michelle is telling me about Fish Oil and its goodness for my body.  There are so many things that are good and yet we tend to shy away from them.  The Bible is actually filled with goodness to help us live a thriving spiritual life but we tend to rebel against living what the Bible says at times.  Work is good for us because it allows for us to eat but we tend to hate going to work at times.  Vitamin C is a healthy immune BOOSTER.  Without it your system is prone to developing colds and flu easily.  Food is a necessary because without it you cannot service.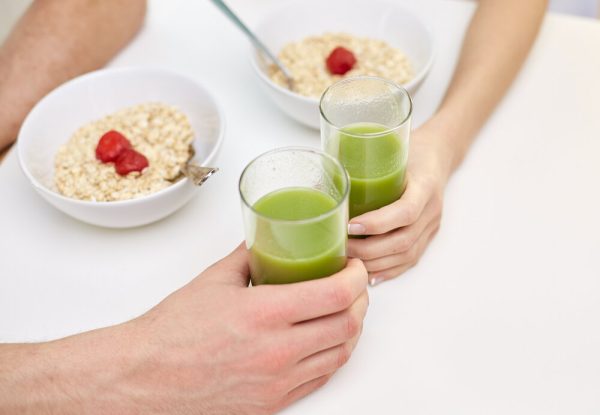 Just the same, marriages need this one main BOOSTER to survive.  Without this one vital ingredient no marriage can thrive well.  It is the most vital ingredient that will grow you and your spouse.  It is the only thing that will allow your marriage to have a strong immune system.  Many married couples intake the wrong brand of this Immune booster and experience a breakdown in the marriage relationship constantly.  The truth is, only the real version of this vital ingredient will allow your marriage to grow.  Only the correct brand of this BOOSTER will give you and your spouse a great marriage when you both correctly give it to each other.  This BOOSTER is LOVE.  
The Side Effects of the Wrong Brand
Many marriages hinge on lust instead of love.  Lust gets but love gives.   Husbands and wives tell each other "I love you" but show " I do not love you," leading each other down a road of distrust and insecurity.  The real brand of love is shown not just said.  Love is sadly used as just another phrase.  "I love that car" can never mean the same as telling your spouse "I love you."  Why?  The true meaning of love does not apply to a car or house or boat the way it must be applied to marriage.
Remember, LOVE GIVES and LUST GETS.  The right brand of love will boost your marriage relationship like no other when both you and your spouse truly show it to each other.
Real Love Loves Even When Real Love Doesn't Feel Like Loving
When we are going through weak points in our lives, and we all do as husbands and wives, we naturally operate based on our emotions.  It is at this moment in time that real love is needed most.  When Michelle and I are having fun, fishing or playing basketball together, love is automatic because we are doing what we love and what our relationship thrives on.  When we are in a bitter moment due to an argument love is not so automatic anymore but is still needed.  This is when real love has to still love.  Real love takes sacrifice without condition because real love is needed to BOOST the relationship at that low moment we are both experiencing.
Without us showing real love to each other in the way we speak to each other at that moment, the cloud in the marriage atmosphere is dark and thick and tension develops leading to bigger storms and hurricanes in the relationship.  It may even cause further damages to the relationship leading to resentment and bitterness, anger and so much more bad weather.  It takes intentional application of what real love is from both husband and wife in order for the marriage storm to end and see the sunshine again.
Michelle and I have come to see that God's love for us both is the reason we can show each other real love.  Our prayer is that every married couple reading this article will be able to apply the true love needed to have that marriage filled with Love, Joy, Peace and Happiness.  Apply real love to BOOST your marriage relationship.  It is the only way your marriage will survive.  Here is real love.  Read it and apply it to your marriage as best as you to give your marriage what it needs to survive……
1 Corinthians 13:4-8 NIV
Love is patient, love is kind. It does not envy, it does not boast, it is not proud. It does not dishonor others, it is not self-seeking, it is not easily angered, it keeps no record of wrongs. Love does not delight in evil but rejoices with the truth. It always protects, always trusts, always hopes, always perseveres. Love never fails.
About The Author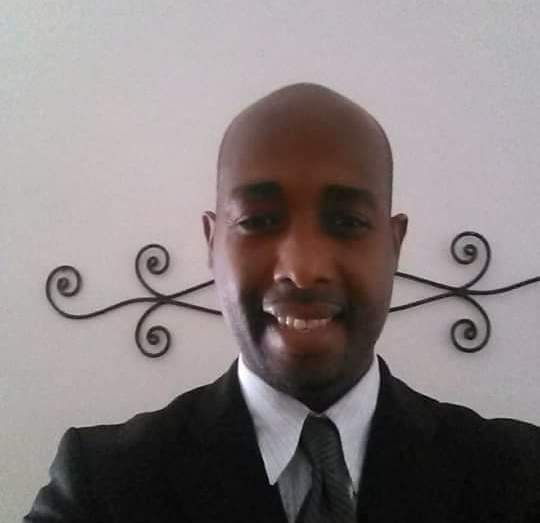 Carim Hyatt was born and raised partially in Jamaica, West Indies.  He is one of seven children from the Hyatt family and has grown into a great man of God.  Carim had the luxury of seeing his grandparents model a Christian family life while portraying a marriage in God's image.  Carim had his mother in his life also and learned a great deal about values and wisdom.
Carim's passion is marriage and family. He and his wife Michelle, are hosts of MARRIAGE IN A MINUTE, a radio talk show reaching all over the world.   He has authored two books, The importance of Salvation and Staying Married Becoming One Flesh.   His journey has taken him from Insurance adjuster to minister through writing and public speaking.  Carim leads men's ministries, married couples lifegroups, praise and worship along with many other areas of ministry as God has led him.  Carim and his beautiful wife Michelle have appeared on Television programs , namely TBN, speaking about marriage and family.  He is a great motivator, mentor and loves the Lord with all his heart.  His passion is to see every marriage go the long haul while being molded into God's image
Join Carim on this great journey as He reaches the unsaved for Christ while continuing to encourage marriages and families.
Read all our marriage articles on Jamaicans.com
Visit the Marriage Vantage Point website for great resources to help you and your spouse.
Listen to our weekly podcasts.
Photo – Deposit Photos