"Palisadoes (a word apparently of Portuguese origin) is the thin tombolo of sand that serves as a natural protection for Kingston Harbour, Jamaica. Norman Manley International Airport and the historic town of Port Royal are both on Palisadoes.
The privateer, Captain Morgan, was buried in Palisadoes cemetery, which sank beneath the sea after the 1692 earthquake."
The quote above is almost accurate. However, there is no mention of the fastest growing, most exciting, forward thinking University, which also sits on that lot of sand. Caribbean Maritime University, which we affectionately refer to as CMU and formerly referred to as CMI, captured my attention 2 years ago after I met Professor Fritz Pinnock, the transformational President of CMU. Under his leadership, the school now, undoubtedly, brags the largest Festo Center in the world.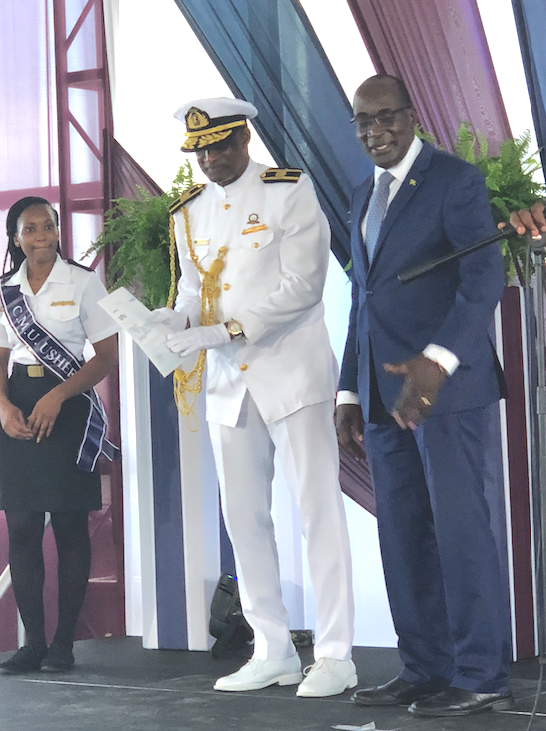 "After 6 years of toiling with sleepless nights, writing proposal after proposal, the dream of the launch of CMU's FACT (Festo Authorized Certified Training) Center is now a reality," said Professor Pinnock. He further told me that it was the 91st proposal that landed him half of the funding. "Half the building was erected, but it was a good start for us," he continued.
I could see the tears in his eyes as he told me the story of a CMU student who was found hanging in Cabin One a few years ago. He said, "Leo, this is what drives me today about the FACT Center and what inspired me to continue submitting proposal after proposal to see it through. That CMU student came to me, requesting time to conference with me the evening before he committed suicide, and I now feel bad that I only gave him 5 minutes. I was on my way to urgent meetings and didn't take the time to assess his need." Professor Pinnock added that the young man in that five-minute discussion had asked if the Festo Center would become a reality because he had heard the Professor constantly talking about the Center. "I gave him the assurance that it will, but at that time the Center was just a dream that I was speaking into reality."
"Festo is a German multinational industrial control and automation company based in Esslingen am Neckar, Germany. Festo is an engineering-driven company, producing and selling pneumatic and electrical control and drive technology for factory or process automation. Festo Didactic is a world market leader in industrial education and consultancy and is a Founding Sponsor Partner of the WorldSkills Mechatronics Competitions. Sales subsidiaries, distribution centers, and factories are located in sixty-one countries worldwide. The company was named after its founders Albert Fezer and Gottlieb Stoll."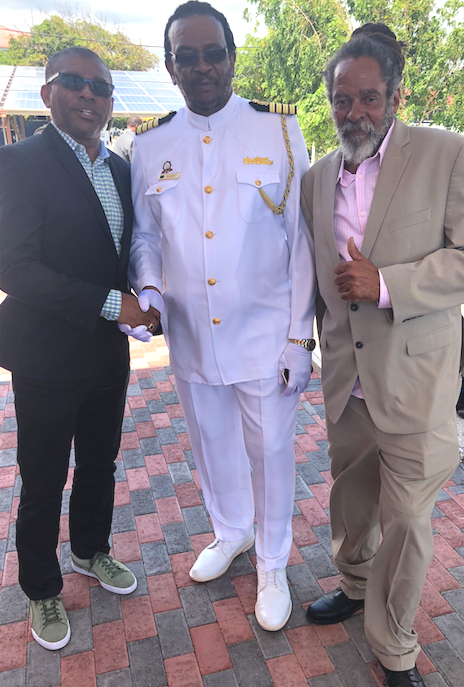 This Festo lab has leapfrogged Jamaica into leading the fourth industrial revolution, according to the Hon. Ruel Reid, Minister of Education, Youth and Information. The Minister was referring to the Cyber-Physical systems where technology is "blurring the lines" of physical, digital and the biological spheres. So, Jamaica now brags another first in the strings of feats, including Usain Bolt who shattered the 100-meter clock at 9.58 seconds, thereby putting Jamaica where no man has gone before and probably will never go.
The Prime Minister of Jamaica was the main speaker at the launch of CMU's FACT Center, where he delivered the keynote address. In attendance were representatives from various countries, but most noteworthy was the team from Festo in Germany.
I am confident there is much more to come from CMU, as this University seems to be single-handedly repurposing our country and getting Jamaica on the move, with its national calendaring. I heard from a little birdie tweet that a new CMU campus is coming to St. Thomas. Tweet! Tweet!