Kingston and Montego Bay in Jamaica will be featured stops on a display tour of the FIFA Women's World Cup trophy. It will be on display at the Jamaica Pegasus hotel in Kingston, on April 17, 2023, and later on the same day, it will be taken on a road tour of Montego Bay, making a final stop at the Holiday Inn hotel. It will then so on to visit Canada and all the 32 participating member associations and host cities in Australia and New Zealand following its Jamaica appearance. This is the first time that a total of 32 nations will participate in the FIFA Women's World Cup. The trophy last visited Jamaica in 2019.
At each city on the tour, special guests and celebrities will participate, and women and girls will be invited to join in Skill Drills, a social media football skills contest headed by Lia Lewis, the Female Football Freestyle World Champion.
The Reggae Girlz, Jamaica's national women's football team, are preparing for the World Cup tournament and will meet Sheffield United in a friendly match at the King Power Stadium at Leicester City on April 10, 2023. Jamaica will meet France, Panama, and Brazil at the group-stage level in the Cup competition.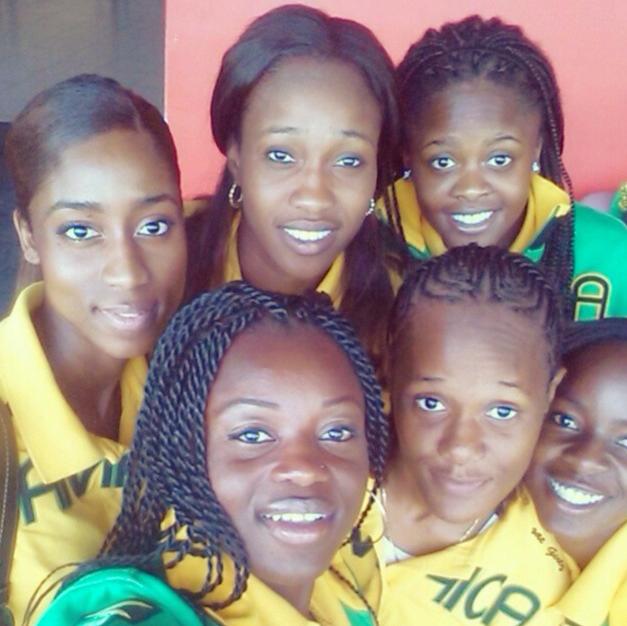 According to Gianni Infantino, president of FIFA, there will be a "significant increase" in the amount of funding put toward the teams and players who participate in the Women's World Cup in 2023. Prize money will total of $152 million, a 300-percent increase over the previous edition of the tournament. The Women's World Cup will be co-hosted by New Zealand and Australia from July 20, 2023, to August 20, 2023.
To date, just four countries have won the trophy. The United States has won it four times and Germany has won it twice. Norway and Japan each won the trophy one time.
In 1998, Jamaica's women's football team qualified for the first and only time to participate in the World Cup. The team won the group stage with a 2-1 victory over Japan and finished third in the group and ranked 22nd among the tournament's competitors.
Photo – Reggae Girlz official Facebook page
Photo – FIFA Women's World Cup official Facebook page