Greg Fergus, the grandson of a Caribbean immigrant, has been elected the first Black Speaker of the House of Commons in Canada. Fergus, whose grandfather came to Canada from Montserrat, was elected to serve as the 38th Speaker of the House of Commons, becoming the first person of color to take the position in the history of Canada. Fergus, a Liberal who represents Hull-Aylmer near Ottawa in the Quebec riding, was voted in via a secret, ranked ballot. The election was prompted when the previous Speaker Anthony Rota decided to vacate the position because he had invited a Nazi veteran, aged 98, to celebrate Ukrainian President Volodymyr Zelenskyy during his visit to Canada.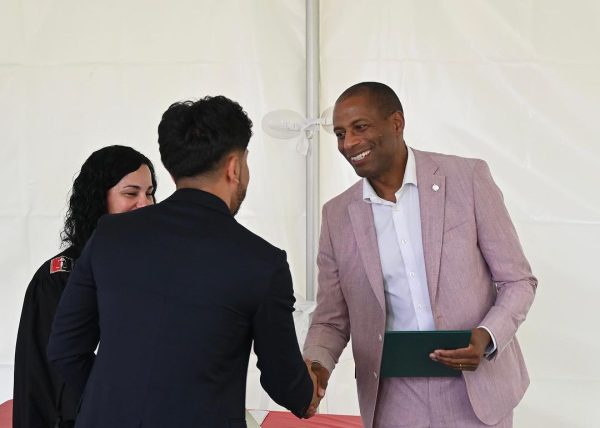 First Remarks Upon Winning The Election
Fergus campaigned for the job by promising to improve the decorum in the House of Commons, an issue that has proved challenging for previous speakers. In his first remarks to the House after taking the Speaker's chair, Fergus emphasized the issues of respect and decorum, saying he was "going to be working hard on this" and asking all the members of the House to help him succeed. He added that respect forms a basic part of the House activity and that members should treat each other with respect to present Canadians with a good example. He noted that no dialogue can exist unless there is a "mutual understanding of respect."
Education And Early Political Activities
Greg Cristophe Fergus was born in 1969 in Montreal, Quebec. He attended Westpark and Sunnydale elementary schools and Lindsay Place High School. He later attended Selwyn House School and Marianopolis College. Later on, he earned two BA degrees from the University of Ottawa and Carleton University in social science and international relations. He went to Ottawa in 1988 to serve as a page in Parliament and was the president of the Young Liberals of Canada from 1994 to 1996. After college, he worked for Liberal cabinet ministers Pierre Pettigrew and Jim Peterson. He was named the national director of the Liberal Party in 2007. He was first elected to Parliament in 2015 and was Parliamentary Secretary to Prime Minister Justin Trudeau.
Duties as Speaker
Fergus is tasked with maintaining order in Parliament and ensuring that members follow rules and procedures. While the Speaker does not participate in any Parliamentary debates, he will be able to vote to break any ties. His responsibilities include oversight of the House administration and finances, managing staff, and communicating between the Senate and the British Crown. Ceremonial duties exist as well.
Acknowledges Historic Role
Fergus has acknowledged that his election is a historic one, and his colleague, New Democratic Party (NDP) Leader Jagmeet Singh welcomed Fergus noting that this is a special position. Singh added that Canadians can be proud that Fergus is the first person of color to be Speaker. He also said that young people of color in Canada, who have not always "seen themselves reflected in the makeup of the House of Commons" will now see a Black Canadian holding this important role.
Photo – Greg Fergus' Instagram Page