Young Jamaican track athlete Serena Cole, 19, who competed for Edwin Allen High School at the Penn Relays, has signed an endorsement deal with the famous sportswear brand Nike. Nike has shown an interest in contracting with younger athletes as a way to appeal to a younger market.
Professional
Now that she has made the deal with Nike, Cole is considered a professional athlete, the third female high school student to go pro. Tina Clayton, the World U20 100-meter champion, her twin sister Tia Clayton, and Kerrica Hill, the World U20 100-meter hurdles title holder also turned professional upon leaving high school. The designation is fitting for Cole, who finished second at the 2022 World U-20 Championships competing in the 100-meter race in Cali, Colombia, and she has established herself at the MVP Track Club where she is coached by Stephen Francis, who, according to Edwin Allen's head coach Michael Dyke, will take charge of Cole's conditioning in the pending season.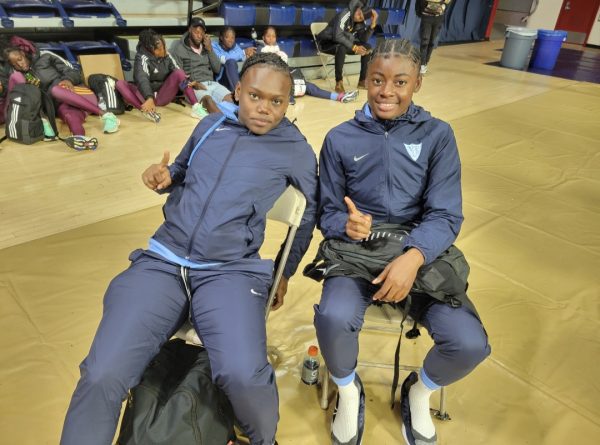 Multi-talented
Cole's training at Edwin Allen, known as the Sprint Factory of Clarendon, prepared her well for a professional career. In addition to running, she has shown a talent for the long jump and is an experienced competitor in triple jump events. She ranked first at the ISSA/GraceKennedy Boys and Girls Athletics Championships in the Girls' Triple Jump her first time out, opening the competition with a jump of almost 12 meters before making the winning jump at nearly 13 meters. She was a member of the 4×100-meter relay team that established three World U20 records and the lead-off runner for the team when it ran the distance in 42.94 seconds at the 2021 World 20 Championships in Nairobi, Kenya. She also had the lead-off position in 2022 on the team that included Brianna Lyston and the Clayton twins, establishing a new record of 42.58 seconds at the 49th Carifta Games in Kingston, although that record was not ratified by World Athletics as Tina Clayton was not drug-tested.
Personal Bests
Cole has a history of outstanding performances. Her personal best time in the 100 meters was attained in June 2022 at National Stadium in Kingston when she clocked 11.13 seconds for the distance. In the 200 meters, she ran a personal best time in February 2022 at GC Foster College in Jamaica in 24.09 seconds. She also took the 100-meter hurdles in a personal best time of 14.90 seconds at GC Foster in February 2020. Cole's personal best long jump was recorded at 6.36 meters at National Stadium in Kingston in 2022, where she also hit 12.51 meters in the triple jump that year. In the April 2022 4×100-meter relay at Kingston's National Stadium, the time was 42.58 seconds.
Photo – Nick Ford