The Ghana Olympic Committee (GOC) announced a visit to the country by Asafa Powell, the iconic, Jamaican-born global sprint athlete. Powell will be in Ghana from February 27, 2023, to March 9, 2023. Powell's wife, Alyshia Powell, is a Ghanaian model, and she and their two children will be with him on the visit. Powell, who is from Spanish Town, Jamaica, is making his first trip to Ghana at the invitation of the GOC.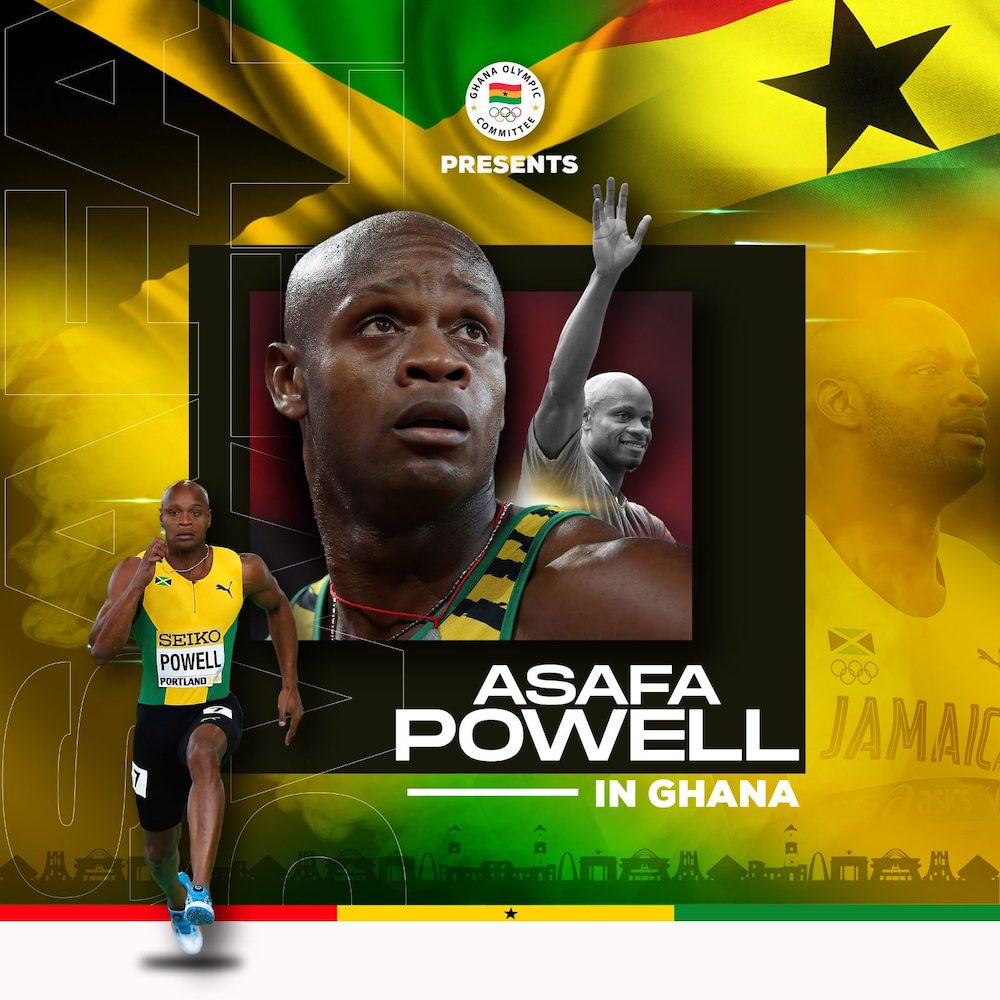 Powell established the world record in the 100 meters twice, once in 2005 and once in 2008, running the distance in 9.77 seconds and 9.74 seconds, respectively. He has consistently run the distance in under 10 seconds in competitions and has a personal best time of 9.72 seconds, which ranks him fourth on the list of all-time men's 100-meter runners. In 2016, he was credited with having broken the 10-second barrier more times than any other sprinter with a total of 97 times. He also held a world record in the 100-yard dash, running the distance in 9.09 seconds in 2010 in Ostrava, Czech Republic. At the Olympic Games in Rio de Janeiro in 2016, he won a gold medal in the 4×100-meter relay event.
Once he arrives in Ghana, Powell, 40, will participate in various charity and social engagements, and his involvement will be followed by local and international media sources. According to Ben Nunoo Mensah, president of the GOC, Powell will also make a courtesy call on the President of the Republic of Ghana at Jubilee House and meet with the Ministry of Youth and Sports (MOYS), the Ghana Olympic Committee, and LOC of the African Games scheduled for Accra in 2023, and the Ghana Athletics Association (GAA) to determine how sports in Ghana can best benefit from the use of Powell's image in the global sports space. Yaw Ampofo Ankrah, the GOC's director of communications, noted that all the activities were carefully curated by the Committee as Powell's visit is meant to inspire, motivate, and promote the development of athletics in the country and spur youth interest in sports.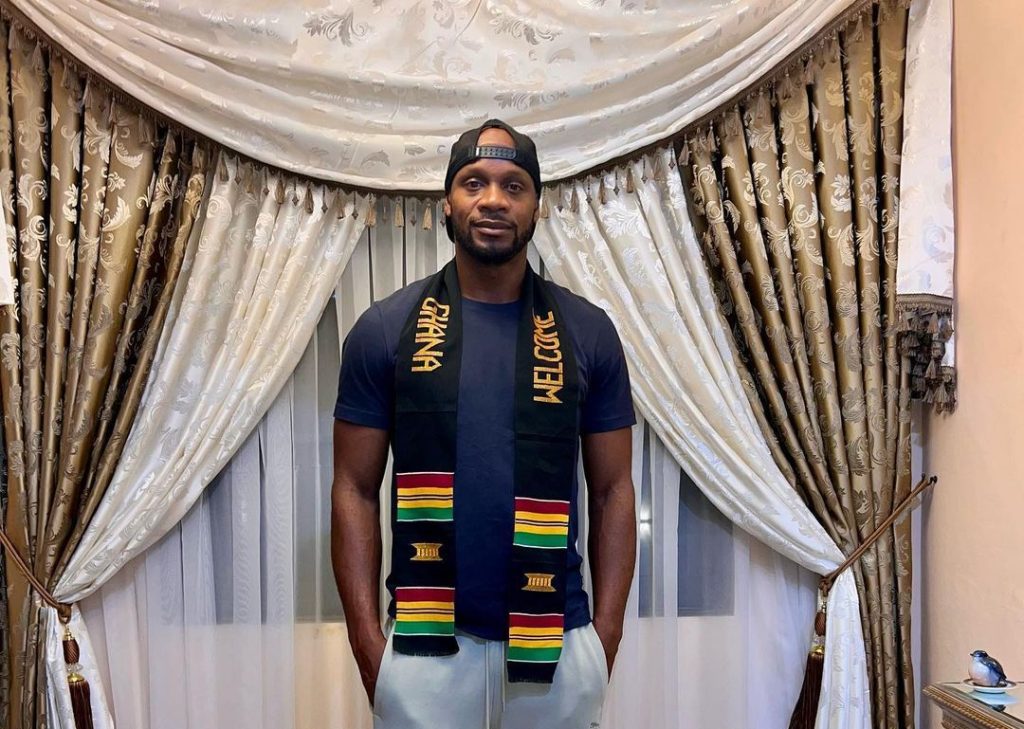 In addition to enhancing the relationship between Ghana and Jamaica, Powell's visit will involve participation in sports clinics and visits to senior and junior high schools and sports facilities under construction for the Accra All-African Games.
Commenting on Powell's visit, Ruth Wade KwaKwa, a Jamaican living in Ghana, expressed her appreciation and posted to social media, "My twin countries, holding hands across the Atlantic"