Claudine Gay, the daughter of Haitian immigrants, was inaugurated by Harvard University as its 30th president. She is the first Black person and only the second woman in history to lead the Ivy League university. A highly regarded social scientist, education leader, and an esteemed scholar of democracy and political participation, Gay stated in her inauguration speech that she was "humbled by the prospect of leading Harvard" and by the trust placed in her by those who selected her for the position.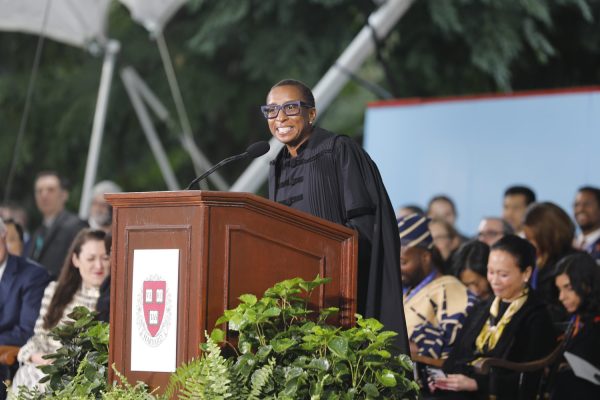 Educational Background
Gay earned her bachelor's degree from Stanford University in 1992 with a major in economics. She received the Anna Laura Myers Prize for Best Undergraduate Thesis while attending Stanford. She received a Ph.D. in government from Harvard in 1998, winning the Toppan Prize for Best Dissertation in Political Science.
Social Scientist and Professor
Gay is a quantitative social scientist with particular expertise in political behavior and served as an assistant professor and tenured associate professor at Stanford prior to her recruitment by Harvard in 2006 as a professor of government. She was appointed professor of African and African American Studies in 2007 and named the Wilbur A. Cowett Professor of Government in 2015. In 2018, she became the Edgerley Family Dean in Harvard's Faculty of Arts and Sciences (FAS). The FAS is the largest and most academically varied faculty at the university, comprising biological and physical sciences, engineering, social sciences, humanities, and the arts.
Experience as Dean
In her role as dean, Gay has led efforts to expand students' access and opportunity, encourage excellence and innovation in teaching and research, boost certain aspects of academic culture, and place a new emphasis on areas like quantum science and engineering; climate change; ethnicity, indigeneity, and migration; and the humanities. She led the FAS through the challenges of the COVID-19 pandemic by prioritizing the safety of community health while maintaining the faculty's academic progress and continuity. In spite of the disruptions arising from the COVID crisis, Gay introduced and headed an inclusive, faculty-driven strategic planning process, which was designed to take a new look at basic aspects of the structures, resources, and operations of FAS and to advance excellence in academics in the future.
Her Selection Applauded
Gay's ability to listen attentively, think imaginatively, and invite collaboration has brought her many admirers, said Penny Pritzker, senior fellow of the Harvard Corporation, adding, "She will be a great Harvard president in no small part because she is such a good person." The Harvard Corporation is the chief governing board of the university and acts with the consent of its Board of Overseers. Pritzker said everyone on the search committee was excited by the idea that Gay would bring her "high aspirations and interdisciplinary outlook" to the entire university. The committee also praised Gay as someone who believed in "affirming the power of curiosity-driven learning" and was willing to support Harvard's efforts to address the complicated problems facing the world. The search committee conducted an intensive search for a new president following the announcement by former president Larry Bacow in June 2023 that he would resign at the end of the academic year. He served as president since 2018 and has been a member of the Harvard Corporation since 2011.
 Gay Acknowledges Challenges and Change
In her acceptance speech, Gay praised her predecessor, Larry Bacow, saying it had been a privilege to work with him over the past five years. She said he showed her that leadership was more than the efforts of a single person, but depended on "all of us, moving forward together." She noted that this is a "moment of remarkable and accelerating change" and that many assumptions previously held about the way the world works are being tested. However, she also emphasized Harvard's history of meeting new challenges and that the strength of the institution will continue to ensure its engagement to address the challenges with "bold, brave, and pioneering thinking." She added that she is eager to be a part of that effort.
Photo – Haitian Legends