Question: What conditions do I need to meet to apply for Green Card?
Answer: This is a very popular question. In order to obtain your permanent residence "Green Card" you usually must have a sponsor. The most common ways of sponsorship is through your family member or employer. In some cases Immigration will allow you to sponsor yourself to become a permanent resident. In addition, some temporary immigration petitions will allow you to also apply for permanent residence after a certain length of time has passed. This question has many parts that cannot be adequately answered in this article. The most common ways to obtain your permanent residence "Green Card" is through your spouse, parent, child, or sibling. Whether or not you will be able to proceed with your case will be based on whether your family member is a United States Citizen or a Green Card holder. In addition to the status of your family member there are a number of other requirements that must be met to determine if you are able to proceed with your case in the United States or in your home country. The quickest way to get a concrete answer to this question is to speak with an attorney and he or she will be able to quickly tell you what process is best for you.
Disclaimer: This article was created to provide general information to the public. This article is not legal advice and should not be taken as legal advice. This article is provided as a public service and is not intended to establish an attorney-client relationship. Any reliance on the information contained herein is taken at your own risk. The information provided in this article should never replace informed counsel when specific immigration-related guidance is needed.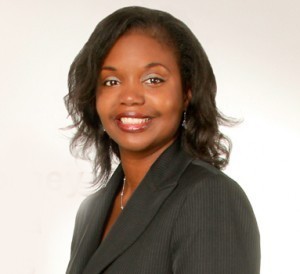 Safiya Byars is the founder and senior partner of the Byars Firm in Atlanta, Georgia. She is a native of Kingston, Jamaica. The Byars Firm is located at 333 Sandy Springs Circle, NE, Ste. 201, Atlanta, Georgia 30328. Attorney Byars handles Immigration, Deportation Defense, Adoption, and Wills/Trusts/Probate matters. We can be reached at 470-819-4942 or via email at [email protected] or online:  www.byarsfirm.com.