The Caribbean Bar Association presented co-founders of the Island SPACE Caribbean Museum, Calibe Thompson and David I. Muir, along with the nonprofit's board members Caren Muir and Lasana Smith, with the prestigious Corporate Citizen Award at the 27th Caribbean Bar Association Scholarship and Awards Gala on October 14, 2023, at the Hard Rock Hotel & Casino in Hollywood, Florida.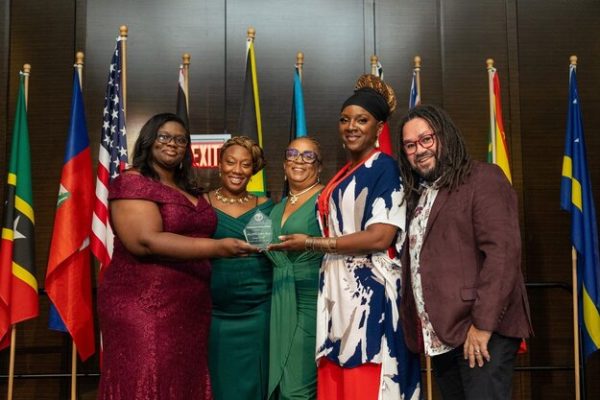 Pillar of Caribbean Community in South Florida
The nonprofit Island Society for the Promotion of Artistic and Cultural Education, or Island SPACE, was founded to advance the arts, culture, history, and educational initiatives that represent the Caribbean in South Florida and those of Caribbean heritage overseas. The organization received the Corporate Citizen Award for its dedication and commitment to the promotion of Caribbean heritage, uplifting the Caribbean community, and providing a sense of belonging to generations of Caribbean immigrants. Co-founders Thompson and Muir head the creative services agency, Island Syndicate, which is a leader in the provision of photography, videography, and publishing services in South Florida. Island SPACE was founded in 2019, right before the COVID-19 pandemic, with the goal of "giving back" to the Caribbean community they honor and love.
Long-Standing Partnership
The Caribbean Bar Association and the Island SPACE Caribbean Museum have had a long relationship, and the presentation of the Corporate Citizen Award has reaffirmed their alliance with both organizations looking forward to more collaborations in 2024. Their partnership will help with the mutual growth of both entities and create additional initiatives that will impact and enhance Caribbean culture and heritage in positive ways.
Other awards presented at the Gala
The 27th annual Caribbean Bar Association Scholarship and Awards Gala, an event providing inspiration and expressions of unity among community leaders and visionaries, also presented awards to other deserving honorees in addition to recognizing the Island SPACE Caribbean Museum. Lorna Brown-Burton, Esq, received the Altruist Award, and the University of Miami's Center for Ethics was presented with the Public Service Award. The organization's President's Award was given to keynote speaker Jawan Strader, who made a special point of mentioning the support of his Jamaican wife during his acceptance speech.
Photo – Island Origins on Facebook