The annual Jamaica Carnival is back and it's even bigger and better than ever after a hiatus due to the COVID-19 pandemic. For those who have never attended the extravaganza, it's time for them to put it on their list of must-do activities. It's a festival filled with unrivaled traditional cuisine, drink, music, and pageantry.
When Is Jamaica Carnival
The Jamaica Carnival takes place in Kingston, Jamaica from April 12-April 18, 2023. The week-long celebration has a myriad of festivities to enjoy. Activities are primarily in Kingston, but events also take place in Ocho Rios and Montego Bay
All Week Long
There's something for everyone at the Jamaica Carnival. The week is filled with rum and traditional foods, spectacular costumes and parades, and the sounds of reggae, dancehall, soca and calypso music fill the air.
The entire week is filled with fetes, street parades, beach parties and live music. Guests can have a costume made to take part in parades and there are also local boat-based celebrations.
Fetes and J'ouverts
Guests can enjoy any number of music-filled parties known as fetes, such as a sunrise breakfast. J'ouvert parties feature local bands. Tickets are required to attend and a travel agent can be invaluable for obtaining the highly-sought tickets.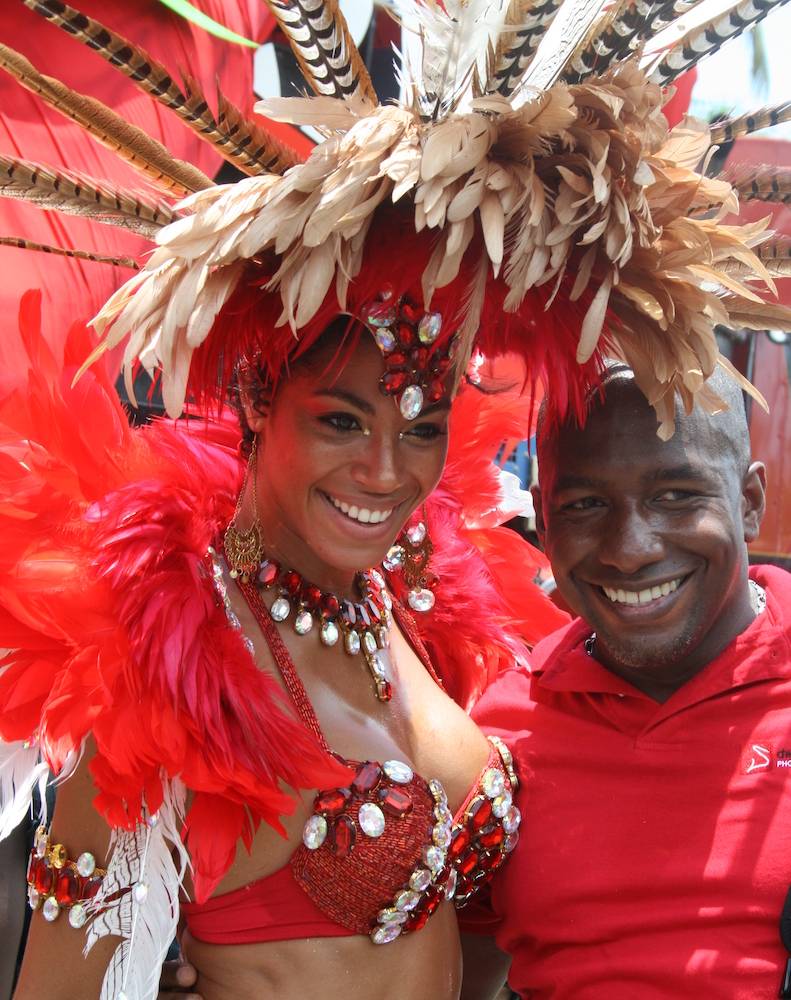 Play Mas
Music is an integral part of daily celebrations and visitors can join in and play mas. Individuals can take their pick of four carnival bands, each of which offers its own unique music and all-inclusive experience.
Pageantry
The splendor and pageantry of the National Carnival Road March is a crowning jewel of the celebration. The masquerade parade is filled with spectacular, colorful and bejeweled costumes, along with mas bands, all competing for attention. It's the culmination of a fun-filled week, in which 5,000 and more individuals participate.
Transportation
The island is a major tourist destination and booking early is definitely advised.  There are multiple flights and revelers will be arriving from around the world. Kingston where most of the activities will take place has traffic congestion during rush hours. Once on Jamaica, guests can navigate the island by taxi, uber, chauffer, or rental car.
Be Prepared
Visitors during the Jamaica Carnival are likely to get little sleep with so much to see and do. However, guests are welcome to take a respite from the frenetic pace if they desire. Celebrations take place well into the wee hours of the morning – be sure to wear comfortable clothing, but no camouflage patterns are allowed.
Thousands of visitors descend on the island nation for merry-making. It takes months of preparation for the celebration – a measure of the size and scope of the carnival.
Upon arrival visitors can begin their personal celebration by purchasing some bottles of their favorite spirts and avoid roaming fees by buying a local SIM card – be sure the phone is unlocked. The Jamaican Carnival is a celebration of culture, cuisine and a love of life that must be experienced to be believed.