Each year, TripAdvisor recognizes the favorite destinations, accommodations, restaurants, and activities as reflected in the reviews of travelers collected over the previous 12-month period. The awards are given at two levels, the Best of the Best and the Travelers' Choice awards. The Travelers' Choice award is presented on the basis of consistently excellent reviews from real travelers. The winners reflect the top ten percent of the listings on the TripAdvisor website and honor the venues that consistently showcase commitment to excellence in hospitality.
The winners for the 2023 awards have now been announced, and Jamaica was ranked Number 10 in the category of Best Food Destinations in the World among travelers for whom eating is one of the chief attractions on their trips. While also citing Jamaica's great sunny weather, exotic and varied tropical, forest, and mountain environments, and its many opportunities to enjoy its rich culture and authentic music in the home of reggae, the country's signature jerk dishes, super-fresh seafood, and innovative vegan options represent some of the best reasons to visit and enjoy time spent on the island.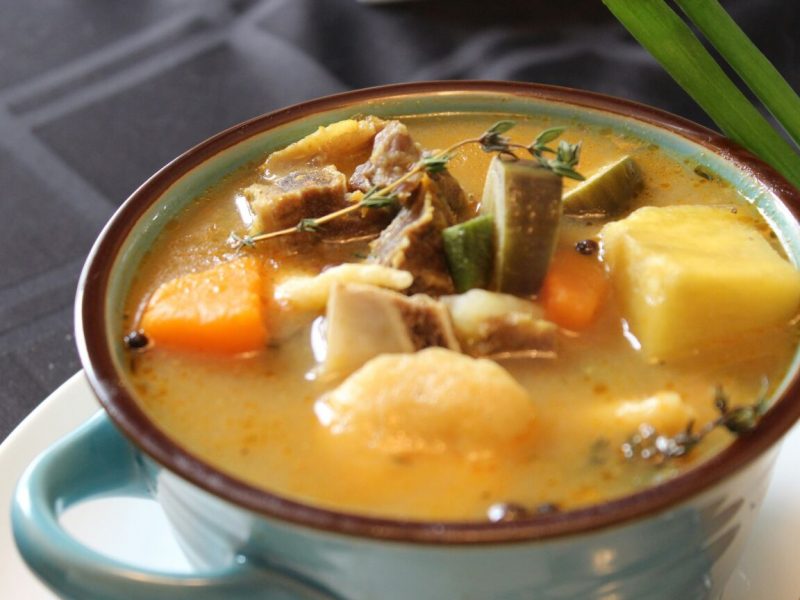 TripAdvisor's listing of the Top 10 restaurants in Jamaica based on the reviews providing the highest ratings are Suki Jerk in Ocho Rios; Bushbar in Port Antonio; Milestone Restaurant Sports Bar and Grill in Salem, St. Ann; Flag City in Negril; Kool Vybes Bar & Jerk Centre in Negril; The Lodge Restaurant at Tensing Pen Hotel in Negril; Zimbali's Mountain Cooking Studio in Negril; Office of Nature in Bloody Bay; Blue Mahoe Restaurant in Negril; and Just Natural in Negril.
The Top 20 Food Destinations selected by travelers posting reviews to TripAdvisor's website for 2023 are, in order of ranking, Rome, Italy; Crete, Greece; Hanoi, Vietnam; Florence, Italy; Paris, France; Barcelona, Spain; Lisbon, Portugal; Naples, Italy; New Orleans, Louisiana; Jamaica; Charleston, South Caroling; Mexico City, Mexico; Bangkok, Thailand; Buenos Aires, Argentina; Cuba; Cape Town Central, South Africa; San Sebastian – Donostia, Spain; 18. Lyon, France; 19. New York City, New York; and Vancouver, British Columbia.
Photo – Deposit Photos