The Woman of Distinction Award, known as the Griffin Award, was presented to Jamaica's Ambassador to the United States, Audrey Marks, by the New York Chapter of the Jamaica College Old Boys Association (JCOBA-NY). Marks received the award for achievements in entrepreneurship, as well as her dedication and diplomatic skill as the Permanent Representative of Jamaica to the Organization of American States OAS).
Marks Makes History
Ambassador Marks is the first Jamaican woman to serve as in the role of Ambassador to the US, and she has the added distinction of being appointed to the same position twice. Marks is also the first woman to receive the Griffin Award from the traditional Jamaica College All Boys Alumni Association. She was presented with the award by the principal of Jamaica College, Wayne Robinson, at the 2023 Griffin Awards ceremony at Merkin Hall in the Kaufman Music Center in Manhattan on October 14, 2023. The award citation noted her exceptional contributions, pioneering work, entrepreneurial achievements, and outstanding commitment to social causes. Special mention was made her commitment to the advance of economic development and the inspiration she provides as a diplomat, entrepreneur, and advocate for progress, and as such, she well deserved the Woman of Distinction Award.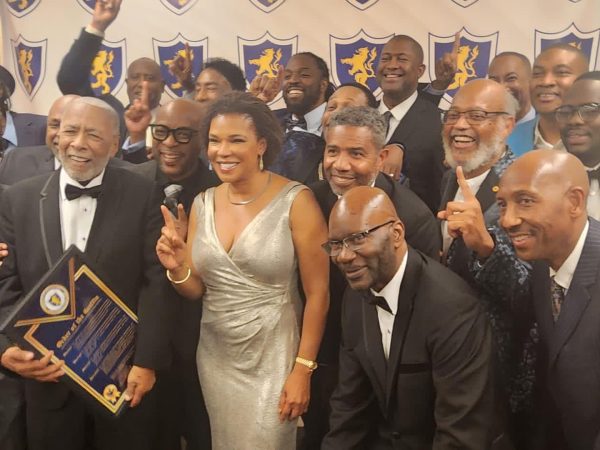 The Ambassador's Professional Profile
Marks is Jamaica's 13th Ambassador to the US. She assumed her duties as ambassador at the Jamaican Embassy in Washington DC on September 12, 2016, having previously served in the same role from 2010 to 2012. She has a BA degree in business administration from the University of the West Indies, Mona, in Jamaica, and a Master's degree in the same discipline from Nova University in Florida. Before becoming a successful diplomat, Marks displayed her leadership skills by establishing and managing six enterprises, including a 100-acre banana export farm, a transportation company, and a real estate sales and development firm. She also operated a venture capital company and is arguably best known for founding the pioneering online payment system, Paymaster (Jamaica) Limited. She has served on numerous private and public-sector boards and is the first female president of the American Chamber of Commerce of Jamaica (AMCHAM). Marks has been recognized for her achievements with numerous honors, including a nomination for Caribbean Entrepreneur of the Year 200 by Ernest & Young; a Business Leader of the Year Award nomination in 2000; and the 2003 and 2010 Florida International University Business Leader of the Year Award.
Marks Commends Jamaica College New York Chapter
In her acceptance speech, Marks praised the New York Chapter of the Jamaica College alumni association for its long-time operation of 33 years and for the outstanding contributions it continues to make to their alma mater. She especially commended the chapter for launching Jamaica's robotics program, noting its efforts to give the children of Jamaica the opportunities they need to succeed. She highlighted the fact that the robotics team won the 2023 International Robotics Olympics in Singapore.
The Griffin Awards
The Griffin Awards honor exceptional people who impact their communities and uphold the core values of Jamaica College. According to the president of the JCOBA-NY, Carl Bennett, the Griffin Awards represent "a culmination of talent, achievement, and a shared commitment to education, youth empowerment, and community upliftment."
Photo – Xavier Murphy