In her new book, "How to Say Babylon," prize-winning Jamaican author Safiya Sinclair discusses her upbringing in a strict Rastafarian home in Montego Bay, dominated by her father's increasingly violent outbursts. Sinclair also describes how she came to question her father's approach to Rastafari beliefs and how her mother's love and encouragement allowed her to become the successful woman she is today.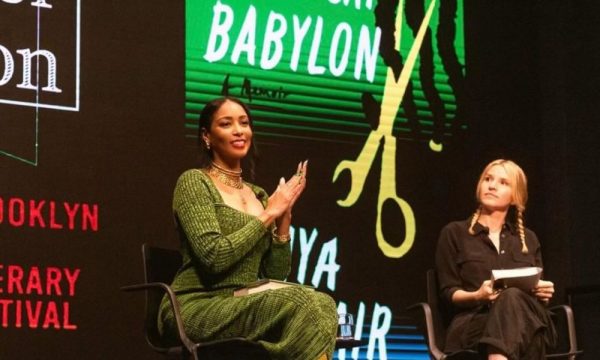 Clarifying Rastafarianism
Sinclair notes that most people have only a very broad sense of Rastafari and think of it in terms of stereotypes. While many people believe that Rastas define Jamaica, Rasta people have a history of being a persecuted minority on the island. In the past, the government would force them out of their homes and prohibit them from having jobs. In the 1960s, Jamaican Prime Minister Alexander Bustamante responded to an incident involving Rastas walking along a beach developed for tourists by allowing the army to pursue a week-long rampage during which they forcibly shaved men's beards and cut their dreadlocks. She explains that this history is little known on the island. During the writing of her book, Sinclair had to learn her own history, including how the government raided the compound of the Rastafari movement founder, Leonard Howell, in the 1930s and burned it down because it was seens as a dangerous anti-colonial movement. Rastas lived on the fringes of Jamaican society, and as official policies were set against them, they moved against what they called "Babylon."
Looking For Refuge
This was the environment in which her parents became followers of the Rastafari faith. They sought refuge from the racism and political corruption in a country that they perceived as caring more about wealthy tourists than its own citizens. Sinclair's father, a musician who sang Bob Marley songs for tourists, and used reggae to express "rage at the history of Black enslavement" during colonial times and "disgust at the mistreatment of Black Jamaicans" in postcolonial society. As her father became more strict and violent, Sinclair and her siblings experienced beatings and stringent control. They were forbidden to cut their hair, eat meat, or go beyond their household gate. He lectured them about Babylon and moved them frequently as he followed a personal and militant interpretation of Rastafarianism. His family lived in dread of the time he spent at home. Throughout her upbringing, the family was the victim of the historical persecution of Rastas. She and her siblings were the only Rasta children wherever they went – in school, on the beach – and they were among the first to integrate the public schools in Jamaica. This experience formed the origin of Sinclair's book.
Father's Authority and Mother's Encouragement
During Sinclair's childhood, her father was the ultimate authority over her life, and she discusses how people only tend to think about men when they think about Rastafari. They don't know what the lives of Rasta women are like or what it was like for a young girl to grow up in an environment in which her Rasta father had total authority over all things. She says, 'He was bigger than the sun and took up as much of that room and decided when the sun shone on you and when it did not.' He decided what they ate, who they could talk to, and how the females in the household could dress. There were many rules imposed on women to ensure they were pure, humble, and obedient. They had to avoid anything that spoke of "vanity" or "Babylon." Sinclair credits the love and creativity of her mother for her survival of childhood. She had become skeptical of her father's approach to Rastafari by the time she was nine, but she received encouragement from her mother to find her own voice by writing poetry. Her mother's love and encouragement also brought her to apply for a scholarship to a good school and to the writing that allowed her to find order in the chaos of her home life. An unsuccessful marriage to an older writer brought her to slowly extricate herself from her father's influence, and she pursued literary success, became a model for a time in the United States, and eventually cut her locks.  She attained a kind of peace with her father once she was in the US, however, understanding for the first time, through her homesickness and anger, how frightened her father must have been for his Black daughter going out into the world.
Finding Her Voice Through Poetry
Sinclair grew up in a home where her opinion was not valued or allowed, but she turned to reading and writing poetry as solace. With the publication of her poems, she realized that people would pay attention to what she said, and she realized there was a whole world beyond her Rasta household. She understood there was a place where she could thrive, so she left home and went to Spanish Town, studied with "the old poet" and began to nurture herself. It took her some time to come to the point where she could write her memoir, but once she began to find her own voice through poetry, she could process her experiences. A poetry reading at the Calabash literary festival led to a positive experience with her father that she never expected, and she felt that she had attained the unique sense of power that allowed her to write the book.
A Prize-Winning Poet
Safiya Sinclair is the author of "Cannibal," a poetry collection, and the winner of a Whiting Writers' Award. She has also won the American Academy of Arts and Letters' Metcalf Award in Literature, the OCM Bocas Prize for Caribbean Poetry, and the Prairie Schooner Book Prize in Poetry.
Photo – Safiya Sinclair's Instagram Page