The spectacular run of the Reggae Girlz, Jamaica's national women's football team, ended on 8 August 2023 when Colombia defeated the Girlz (1-0) in the knock-out round of the FIFA Women's World Cup at the Melbourne Rectangular Stadium in Melbourne, Australia.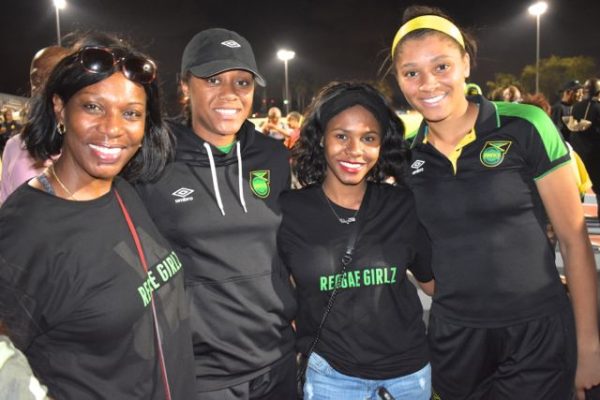 Stunned the World
During the group stage of the World Cup tournament, the Reggae Girlz did not allow a single goal from any of their opponents, which included two of the top teams in the world, France and Brazil. Jamaica's shut-out of Brazil at the group stage was a particular shock to the world as this had not happened since 1995.
Historic Performance
Jamaica is the first country from the Caribbean in history to reach the Women's World Cup knock-out stage. This was also the first time that any Jamaican team, male or female, reached that stage at a World Cup tournament.
Defense was Key
Key to the Reggae Girlz achievements at the 2023 World Cup was their resolute defense. Additionally, Jamaica was one of only three teams  – Japan and Switzerland the other two – to collect three clean sheets in a row. Lorne Donaldson, the manager of the Reggae Girlz, expressed his pride at the team's success in reaching the Round of 16, telling an ITV interviewer that it was "one of the best feelings" he has ever had.
Manager Cites Team's Winning Attitude
Donaldson said Jamaica can be proud of what the Girlz have done for the country, noting the team's resilience and fight and characterizing the competitions as a war that the team was committed to seeing to the finish.
Accolades from Jamaica's Minister of Sport
Jamaica's Minister of Culture, Gender, Entertainment and Sport, Olivia Grange, described the performance of the national senior women's team as "the proudest moment in Jamaica's football history." Granger communicated with the team after their draw with Brazil to remind them how their entire country was cheering them on and made similar remarks after Jamaica's draw with France. Grance told the Girlz that she would never tire of telling them how much their presence on the world athletic stage, wearing the national colors of Jamaica, meant to the whole country. She also noted that their achievements showed that "dreams do come true." She called the team an inspiration for Jamaica, adding she was glad the nation's government was able to support the Jamaica Football Federation and women's program for another successful World Cup campaign.
Photo – Nick Ford