Kingston, Jamaica, was selected as a World Best Creative Destination by a jury at the 9th edition of the Creative Tourism Awards. The awards presented by the Creative Tourism Network® are designed to reward companies, projects, and destinations that encourage all forms of creative tourism. Edmund Bartlett, Jamaica's Tourism Minister, accepted the award from Caroline Couret, the director of the Creative Tourism Network®. The jury that selected Kingston for the award comprises global experts in the fields of tourism marketing and creative economy from among 152 applications from 28 nations.
Kingston Creative is a nonprofit organization whose goal is the transformation of downtown Kingston into a tourist destination through art, culture, and technology. The Kingston Creative project elicits the participation of creatives and the use of the latest technology for the development of a unique cultural tourism product that appeals to travelers and that is easily distinguished from other destination cities.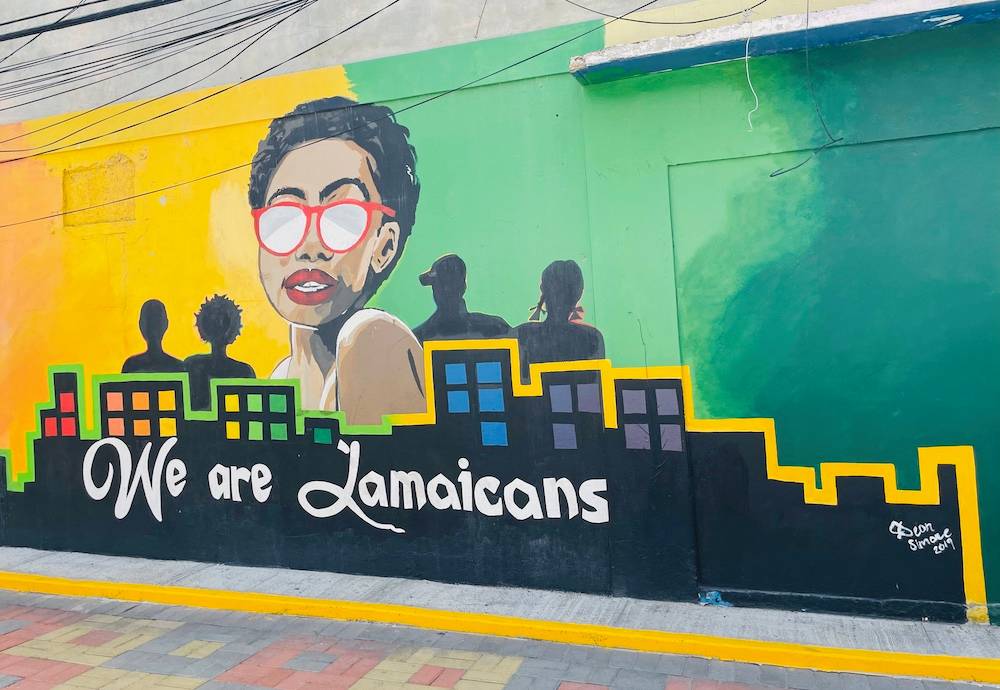 Kingston Creative takes an inclusive approach to tourism by featuring not only Jamaica's art and culture but by also facilitating interesting and meaningful engagements between tourists, artists, local entrepreneurs, and residents of the local community. Through such interactions, the project seeks to develop a creative and healthy ecosystem that will drive social, economic, and sustainable growth in the downtown Kingston area.
In recognizing Kingston as a World Best Creative Destination, the Creative Tourism Awards jury cited specific values of Kingston, which included its support for artists, creatives, and entrepreneurs to help them develop their practice and showcase their work in a sustainable manner, empowering individuals from marginalized communities to facilitate leverage of their creativity and grow profitable businesses, regenerating downtown Kingston's urban environment by using art to improve locations where people live, work, and play, and focusing on the people of the area who make the experience of travel more rewarding and authentic.
Commenting on the prestigious award, Andrea Dempster-Chung, the founder of Kingston Creative, posted to Twitter, "It's such an honor for Kingston to win the @CreativTourism award for Best Creative Destination 2023. Thanks @edmundbartlett6 for supporting the #DowntownKingston #ArtDistrict. Big up @TEFJamaica @VisitJamaicaNow @careywallace @maninja2 @MayorWilliamsJA @MCGESJamaica @kgncreative."
https://www.creativetourismnetwork.org/kingston-awarded-world-best-creative-destination-by-the-9th-creative-tourism-awards/