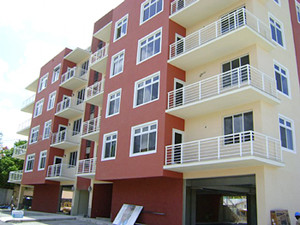 I receive frequently, complaints from readers dissatisfied with the management of their Strata. These complaints include lack of security, unsanitary common area, inadequate financial records, violations of bylaws, over-grown lawns, and dirty walls in the corridors. I am not surprised at the degree of dissatisfaction among Strata owners. Most residential Strata Corporations in the Island operate sloppily, many properties are dilapidated and even the newer ones soon lose their lustre. 
This post is about why the property management of your Strata has a direct impact on the value of your apartment or townhouse unit. But first, how can you check if your Strata is properly managed? 
Here is an easy health check for your Strata. Request from your property manager, or the Executive Committee, one or two of the documents listed below. Oh, by the way you have the right as an owner, to see these documents. 
Ask for a  Certificate of Compliance 
If the Commission of Strata
issued recently, a Certificate of Compliance to your Strata you can be assured that your management is top notch. There will be room for improvement, but very likely your Strata has embraced many best practices in its operation, Possession of a current Certificate of Compliance means that: 
• An Executive Committee is in place and functional 
• All financial records ( Budget, Accounts Receivables, Accounts Payable, Profit and Loss and more) for the year are in order 
• The complex is comprehensively insured 
• The Strata is properly registered. 
• Minutes of the AGM are on record 
• There are no unresolved disputes with the Commission of Strata 
 According to the Commission of Strata, the body that oversees strata corporations, only eight of the 1557 registered Strata Corporations in the Island are certified compliant for the 2014 -2015 period. So a certified-compliant Strata is a rarity.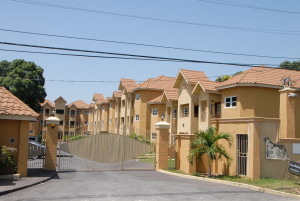 Ask for an Accounts Receivable Report  
The next best indicator of a well-run Strata is the percentage of owners current with their payment of maintenance fees. The AR report lists the owners outstanding for maintenance payment. Count how many owners are in arrears over 90 days. If maintenance from more than 35% of the owners is outstanding, your Strata is in financial trouble. No operation can thrive with delinquency at that level. The Strata will not have the cash flow to pay the ground staff, utilities for the common area, property insurance, build a contingency fund or do timely repairs? Some of these important tasks will remain neglected. 
A Strata ineffective in collecting from its owners, is neglecting one of its main duties under the Strata Act. A Strata's primary purpose is to collect maintenance fees. If a Strata is cash-starved it cannot operate a complex efficiently. It's that simple. 
Impact on Market Value 
Would you pay top dollars for an apartment unit in a complex that: looks neglected; owes hundreds of thousands of dollars for electricity and water; can't afford to pay for adequate security? Few persons would. A physically unattractive complex means lower demand for their units, lower demand means lower market price. 
Some Financial institutions refuse to grant mortgages to prospective buyers of units in Strata Corporations which are not insured. Another blow for poor management. As if not harsh enough, I came across one insurance company that requires a Certificate of Compliance to underwrite a policy for a Strata Corporation. Such requirements will gradually cause potential owners to seek better-run Strata and ignore the lesser well run ones. 
Both the up keep of the apartment or townhouse unit and the operation and upkeep of the Strata complex Influence significantly, the retention of an attractive market value of a Strata unit. Protect the value of your unit by ensuring that your Strata is managed to the highest possible standard. Ultimately, you will ensuring that your apartment does not slowly lose its value. 
What is your assessment of the property management service at your strata? 
What are the main issues you have found and how have you solved (or attempted to solve) those issues? 
Please share your thoughts in the comments section below.
See also: What You Need to Know Before You Buy a Strata Unit