A luxury jewelry brand, Mateo Bijoux is the brainchild of Jamaican-born designer Matthew Harris. Matthew (Mateo) started his company in 2009 in New York City, priding himself on creating wearable art that is exquisite and classy. Originally from Montego Bay, Harris' childhood memories, his travels, architecture, and his new home, New York City, lend inspiration to his collections.
Since its launch in 2009, Mateo Bijoux has garnered the attention of the world's best publications, such as Vogue, French Vogue, Russian Vogue, W Magazine, Elle, and Harper's Bazaar. In this conversation, we learn more about his roots, his inspirations, and his future endeavors.
What's your greatest memory of your childhood in Jamaica?
It would be difficult to narrow down my "greatest" memories. I lived a pretty great life in Jamaica before my mom sent me off to college in the States.
But if I had to choose, I'd say I still cherish the moments when my family and I would go to Dunn's River Falls or even Negril, where my Dad would buy fish from the fishermen on the beach and make a makeshift grill and grill fish. I think those are moments I will never forget. Those are authentic and raw moments of my Jamaican life.
What made you decide to create fine jewelry?
Jewelry making is a beautiful and precious art form that has been around for centuries. I discovered my passion and purpose for living when I moved to New York City. My inspiration initially came from a need to fulfill my own desire to wear beautiful fine jewelry that was special and unique. Basically, I was tired of the boring jewelry I saw on the market. Honestly, if I saw one more skull, I would have died!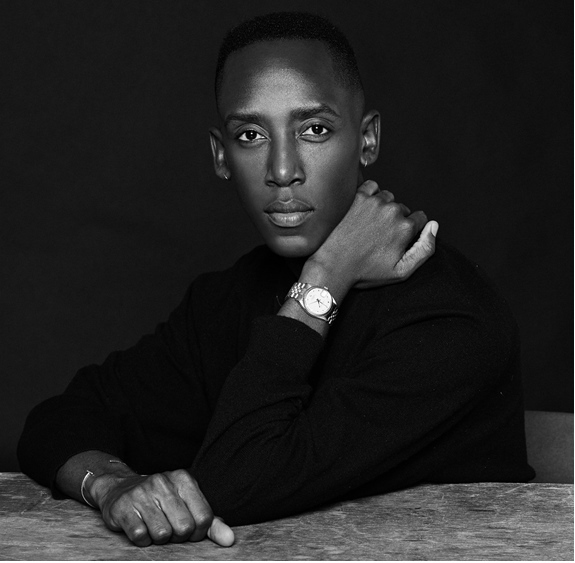 From where does your inspiration come when designing a collection?
My inspiration comes from Jamaica, childhood memories, New York, Travel and architecture. As my craft has grown, I am now inspired by architecture and construction. I have spent weeks at time studying cathedrals found all over Europe. There is just something quite majestic about these structures such as the Notre Dame in Paris, or La Basilique du Sacre Coeur in Montmartre, Paris that lend themselves to inspiring exquisite pieces of jewelry.
The clean lines found in modern architecture inspire my latest work. I have a great respect and admiration for architects such as Norman Foster—pure genius!
Do you have a mission in mind when you're creating pieces?
My aim is to create wearable art! My goal is and will always be to create beautiful designs that are timeless and of highest quality. When you look at my collections, you will see items that you perhaps have never considered wearing. My artwork is simple, clean, and classy. So in my "All That Works" collection, you will find items inspired by tools. For example, instead of the regular "clasp" that you find on some jewelry, I use every day items such as an anchor or a hook that looks like the end of a fishing line but the material that makes the bracelet is fine leather. That's the Mateo Bijoux touch! My La Barre collection features high-end gemstones such as onyx, malachite, and diamonds. Mateo Bijoux pieces are wearable art with an exquisite flair.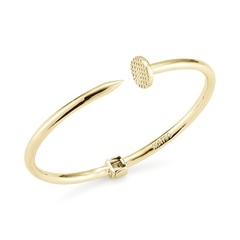 What has been your greatest obstacle/challenge as a designer?
Balancing the business side of my craft. Having a business forces you to be business-minded when you are an artist. Not only are you creating, you're now managing the aspects of the business that cause it to run smoothly. There has to be a strategic balance for the business to work and foster growth. That's a challenge for the creative mind, but I have dealt with this challenge by getting a team and a mentor. I have learned that you can't do everything on your own; you just don't know it all.
Were you always artistically inclined or did you have other ambitions as a child?
I am the son of a seamstress/dressmaker. In some way shape or form I was always creative. My mom rubbed off a bit.
I completed my master's degree, but somehow I could not imagine sitting at a desk doing a 9-5. Some people are great at it, but that just wasn't for me. I have to create; I have to express my madness!
What was the defining moment when you knew, for sure, that this is what you wanted to do?
There was a point at which I felt lost. I was living in New York and I just felt like I did not know where my life was going. I decided I had to do something new. At one point, a young man gave me a book called Think and Grow Rich by Napoleon Hill. This book was life-changing because it helped me to embrace my burning desire to make jewelry. I recommend that everyone read that book. I made the decision to pursue my passion and I burned all bridges behind me, so there was no looking back. All I saw before me was the road of jewelry. I had no other option but to create a jewelry brand and to succeed.
What has been your greatest moment yet, since you began designing your jewelry?
My greatest moment today, is for retail giant, MACY'S, to carry the Mateo Bijoux brand in their stores and online. I applied to The Workshop at Macy's (a workshop for minority-owned businesses) on a whim and it was one of the best things for my business. I was able to garner an incredible amount of information and also acquired mentors as a result of the program and best of all, Macy's Herald Square picked up my jewelry line as a result. These are dreams I could have never imagined growing up in Montego-Bay, Jamaica. You have to understand that we are just not raised to dream this big. We are told we can do things but this, this was beyond my imagination as a child in Jamaica.
How does one become a jewelry designer?
That's a tough question for me, as I am not a classically trained jeweler. I am self-taught. I simply had a burning desire to learn the craft, so I was determined. I remember the days of going to the jewelry district in New York and asking many questions, playing with gemstones, and reading books about jewelry-making.
The real answer to this question should be – "You can go to the Fashion Institute of Technology (FIT) and take classes." The truth, however, is that my path was extraordinary. There was something magical and organic about learning on my own, so I took the self-teaching route. To be anything in life, one must have the passion to learn.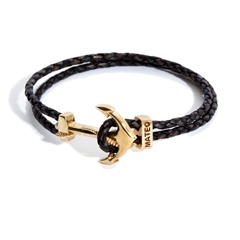 We know we can find your collections in Macy's and on HSN. Anywhere else?
Mateo Bijoux also available at www.Nordstrom.com , www.MateoNewYork.com , www.Modaoperandi.com , www.gilt.com and in over 20 countries to date.
What's next on the horizon for Mateo Bijoux?
We are currently in discussions with a few other major national retailers in the USA and in Russia, so we are looking forward to new partnerships and I will continue making exquisite jewelry that people can enjoy.
You can find Mateo Bijoux products at www.MateoNewYork.com.
Follow Mateo on Instagram and Twitter @MateoNewYork