According to Insider Monkey, a financial analysis website, Montego Bay in Jamaica is the 10th most visited city in the world. Montego Bay is among the top 10 travel destinations for American tourists because of its excellent beaches, botanical gardens, world-class golf courses, and adventure tour opportunities. Special mention was made of Doctor's Cave Beach. American tourists also favor Montego Bay's local museums, shopping, and historic homes.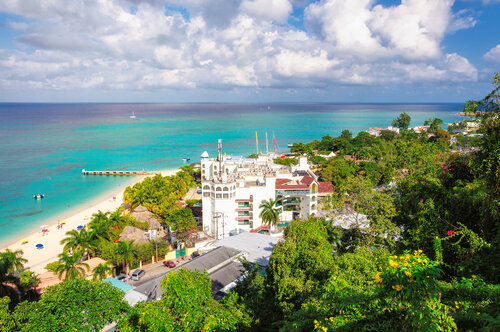 Popular Beach Destination
Receiving a score of six from Insider Monkey, which used data from Allianz Partners on the top tourist destinations of Americans who traveled between 2017 and 2022. The cities were ranked on the basis of how many times they were the most visited by Americans during the research period: a city that was included among the top choices for one year during the period was assigned a score of one, for example.
Among the trends noted by Insider Monkey was the fact that American travelers have long preferred beach destinations. According to a survey by Florida Panhandle, 48 percent of 1,000 Americans polled selected beaches as their top vacation destinations. Twenty-seven percent chose mountains, 15 percent lakes, and ten percent chose pools.
2022 Travel Trends
In 2022, over 900 million tourists traveled internationally, twice the total who traveled in 2021, and almost every region in the world experienced significant increases in the number of international travelers. Europe saw increases equaling nearly 80 percent of its pre-COVID pandemic numbers, while Africa, North America, and South America recovered some 65 percent of their pre-pandemic figures. The Middle East had the strongest increase in the number of tourist arrivals, experiencing an 83 percent increase over pre-pandemic numbers. Asia and the Pacific had weak tourist figures, generally attributed to the strict limits on travel imposed by the pandemic.
Americans represent one of the top nationalities traveling globally. The number of American visitor departures from the United States was 9, 177,301, or 85 percent of the number of departures in July 2019. The 30 cities most visited by American tourists between 2017 and 2022 were, in order:
1, Cancun, Mexico
2. New York City, New York
3. San Jose, California
4. Atlanta, Georgia
5. Los Angeles, California
6. Boston, Massachusetts
7. Orlando, Florida
8. Seattle, Washington
9. Puerto Vallarta, Mexico
10. Montego Bay, Jamaica
11. London, United Kingdom
12. Paris, France
13. Nassau, Bahamas
14. Dallas, Texas
15. Punta Cana, Dominican Republic
16. Phoenix, Arizona
17. Oranjestad, Aruba
18. Detroit, Michigan
19. Chicago, Illinois
20. San Juan, Puerto Rico
21. Washington, D.C.
22. Fort Lauderdale, Florida
23. Santo Domingo, Dominican Republic
24. Tokyo, Japan
25. Dallas Fort Worth, Texas
26. Santiago, Chile
27. Rome, Italy
28. Minneapolis, Minnesota
29. San Francisco, California
30. Las Vegas, Nevada
Photo – Deposit Photos