February is the annual month when Black History is celebrated. Much will be said about some of Jamaica's popular black contributors to history (Marcus Garvey, Bob Marley, Louise Bennet, etc) but there some lesser-known women and men that contributed to black history in Jamaica and worldwide. As a part of our tribute, we are featuring 5 Jamaican Black history contributors you may never have heard about.
Dr. Harold Moody
(1882 -1947)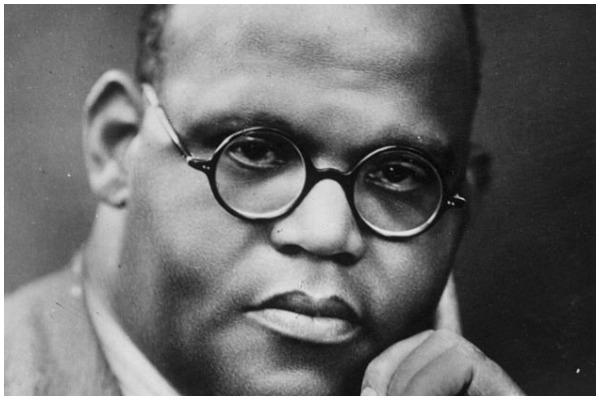 Born in Kingston Jamaica in 1882 Dr. Harold Moody went to London in 1904 to study medicine at Kings College. The difficulties of finding work and housing led Dr. Moody to set up his own successful practice in Peckham. Dr. Moody as served president of The League of Coloured Peoples a group whose main goal was to promote equality.
Other Resources on Dr. Harold Moody
http://www.bbc.co.uk/knowledge/history/hidden/week4/index.shtml – Our Image Source
http://www.blacknet.co.uk/history/Harold.html
John Brown Russwurm
(1799–1851)
Born in Port Antonio, Jamaica John Russwurm moved to the United States at an early age. Along with his partner, Samuel Cornish , they published the first U.S. black newspaper, Freedom's Journal, to counteract the racist views of the mainstream press. The paper lasted two years. Russwurm was one of the first Black to graduate from college in the US.
Buy John Russwurm Books Now!!!
Other Resources on John Brown Russwurm
http://www.infoplease.com/ipea/A0878498.html
http://www.africana.com/Articles/tt_832.htm
http://www2.worldbook.com/features/aajourney/html/bh030.html
Mary Seacole
(1805-1881)
Born in Kingston, Jamaica Mary Seacole is referred to by many as British Heroine for her work assisting wounded British soldiers during the Crimean War (1854-56). She was an avid traveler and visited many places including America, Hati, and Panama. Her life's work came to the attention of many in Britain when her best selling autobiography entitled "Wonderful Adventures of Mrs Seacole in Many Lands" was published in 1857. The book chronicled her travels around the world and gave a direct insight from a black woman's perspective on Victorian society and its attitudes to race .
Other Resources on Mary Seacole:
http://www.reggaelovers.com/MSF/default.htm – Our Image Source
http://www.blacknet.co.uk/history/Mary.html
http://www.chriswillis.freeserve.co.uk/seacole.htm
Robert Sutherland
(1830- 1878)
In Ontario, Jamaican-born Robert Sutherland graduated from Queen's University in 1852 with honours in classics and mathematics. He graduated from Osgoode Hall in Toronto in 1855, to become Canada's first black lawyer.
http://collections.ic.gc.ca/heirloom_series/volume7/countries/jamaica.html
http://www.ontla.on.ca/library/repository/mon/1000/10285065.htm
Arthur Wint
(5/25/1920 – 10/19/1992)
Born in Plowden, Manchester in 1920, track star Arthur Wint is credted as putting Jamaica on the map by winning Jamaica's first Olympic gold in the 1948 men's 400M . He is fondly known as the "Gentle Giant" because of his 6½ ft. stature and today his statue stands in front of the National Stadium in Kingston, Jamaica.
Other Resources on Arthur Wint
http://www.afiwi.com/people2.asp?id=76
http://www.wintworks.com/
Some you may know and some you may not know. We know there are many more Jamaicans who can be featured and we more than welcome your suggestions with brief bios. Please contact us.