Dave Rodney, a marketing specialist based in New York, was honored as one of six Ardenne High School alumni inducted into the Ardenne Alumni Association Hall of Fame last week.
The induction gala for the distinguished achievement award took place recently at the Jamaica Pegasus Hotel in Kingston, and it was part of the Ardenne High School Homecoming celebrations that brought together hundreds of past students from all over the world.
At the sold-out banquet, Rodney was hailed for his outstanding efforts to promote the cultural elements of Jamaica and other Caribbean destinations on media platforms, including network television.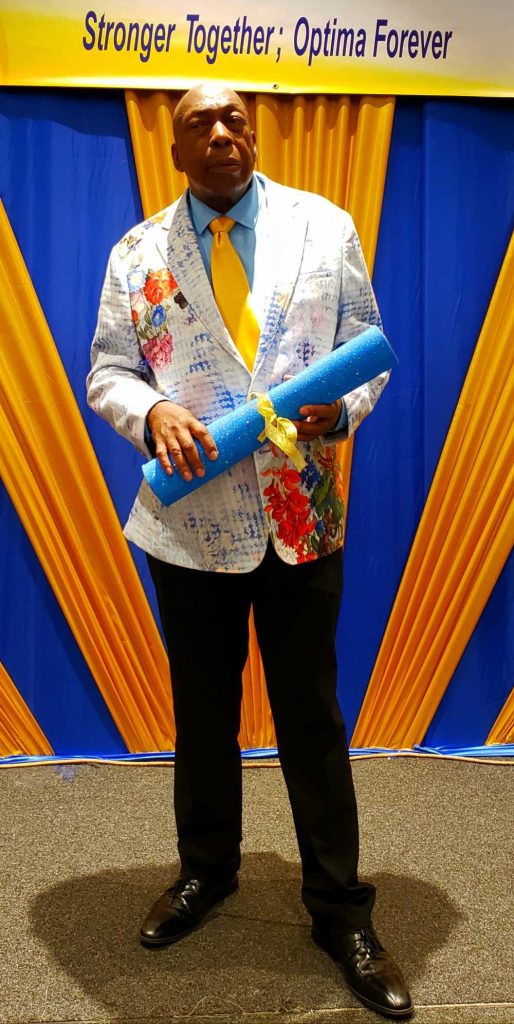 Recognized for Promoting Jamaican Culture on Global Platforms
Over several decades, Rodney has been a passionate promoter of tourism resorts and destinations, reggae music, cuisine, art and diaspora consumer products. He generated the first Dancehall signing to Atlantic Records and he started a Reggae radio show in French for the Canadian market in Montreal that was syndicated to eleven Quebec markets. He is also an author, and has played a lead role in a number of high profile travel generating events such as Motown's Soul by the Sea, MTV Spring Break, Hot 97 Hot Nights and the HBO Sinbad Soul Music Festival. Rodney regularly orchestrates travel sections for Jamaica with the New York Daily News and he's  part of the marketing team for New York's premier Reggae event, Groovin in the Park.
A citation read by chairman of the Ardenne Alumni Foundation Florence Holness Darby under the signature of Paul Barnett, chairman of the selection committee read in part, " Dave has an enduring passion for Ardenne High School, and his frequent visits to the school and the many articles written in newspapers and on social media about Ardenne's accomplishments have added to the amplification of  the school's positive image and brand".
Among those celebrating at Rodney's table were his sister Lorna Rodney Suite, Canadian Olympian Brendon Rodney, broadcaster Fae Ellington, Dawn Neufville, niece and educator,  Marsha Jones, a Brooklyn-based educator and friend, childhood friend Patricia Spence and Clive Blackwood, Ardenne past student and executive vice president of the Federal Reserve Bank of New York.
Six Distinguished Inductees
Other inductees at the gala were Mrs. Gloria Wallen, Mr. Jennings Gordon, Mr. Philbert Solomon, Mr. Howard Mahoney, Mr. Glen Davidson, Mr. Denzil Davis and Mr. Alok Jain. Funds were raised at the event to move forward with the construction of the Ardenne Wellness Center to be constructed on the school's campus on Ardenne Road in Kingston.
Also in attendance were school principal Nadine Molloy, former principal Esther Tyson, Mr. Jermaine Heslop, president of the Ardenne Alumni Association, Vilma McDonald, event executive producer, Dr. Henley Morgan, social activist and Ardenne hall of famer, and alumni chapter presidents from Florida, Toronto, Atlanta and New York.
Photo – Dave Rodney