In this installment of Our Stories, deaf Jamerican, Anton Abraham explains how he became a deejay. For many people, Jamaica is pictured as an island paradise – white sandy beaches, a beautiful and vivacious culture, rich and wholesome food, and attractive people. And while that image is not far from the truth, if the lens is focused on the inspirational stories of ordinary Jamaicans, you'd find a sharper, richer and truer image of the Jamaican experience…this is Our Stories!
Jog your memory to two decades ago and you'd probably find a deaf Jamaican man or woman stuck at home doing nothing. However, thanks to the work of international advocacy groups and advances in technology, today people with disabilities are using their skills and talents to carve out a name for themselves in many industries.
Meet Anton Abraham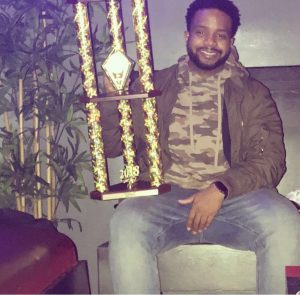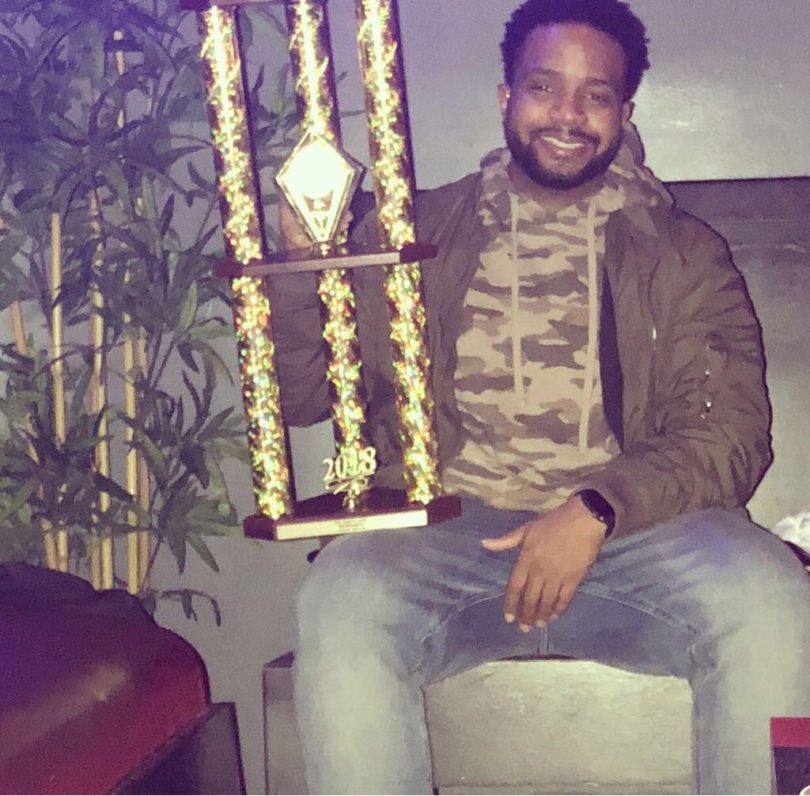 This deejay, who goes by the name, 'DJ Hear No Evil' enjoys the unique advantage of connecting with hearing and hearing-impaired people through his music spinning and sign language skills. His passion for music and edutainment was realized at a tender age. Today, you can find him at popular entertainment lounges and clubs in New York spinning music and entertaining diverse crowds of party revelers who are fascinated with how he executes his craft.
1. How did you learn how to deejay (spin music)?
I learned it from my father, at the age of 13; from I started in middle school into high school. (I took) a break and (played) basketball…I got back to the deejay game in college. I was really into it in college because it is my passion. Music is my passion. It keeps me out of trouble. It keeps me focused. If it wasn't for the deejaying, I would go crazy. I see myself how I am because I got it from my parents and my uncle.
2.Are they deejays?
My father was a deejay and my uncle is my father's best friend. He's a deejay too. The funny thing is my father's best friend is my best friend's father. The four of us are deejays. My father passed away in 2013 and my best friend passed away in 2008 so I had to keep it going, it kept me motivated.
3.So before he died, how did your father teach you how to deejay?
Basically, every time I go to the parties he deejayed, I would watch him…watch how he rocked the party, how he deejayed. That's how I learned from him. I also watched the videos of different deejays with different styles…I go to different parties, I go out and network, that's how I learn… and then I go back home and make it into my style.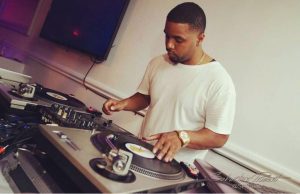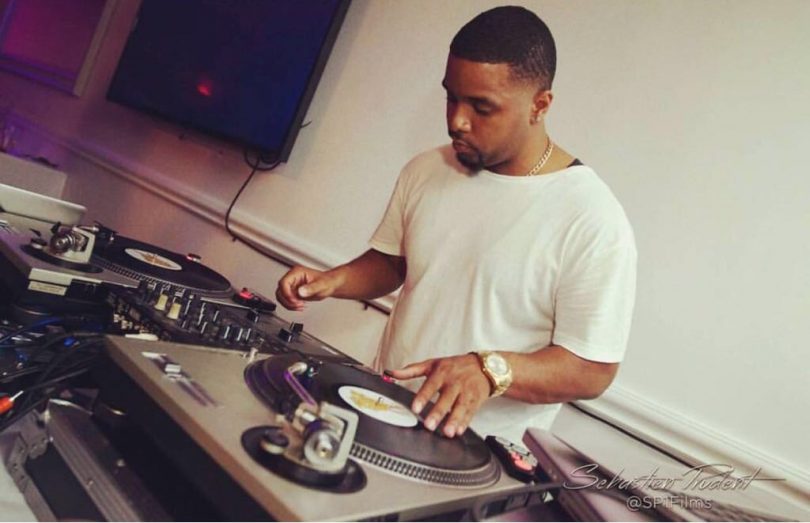 4.And what is your style?
My style is…more Hip Hop, I represent Jamaica so I play Reggae, I have to. I play pretty much everything, depending on what kind of crowd and what kind of party it is. I'm talking about Hip Hop, R& B, Soca, Rap, even Rock n Roll.
5. Many people do not understand how deaf people enjoy music, explain to me how that is possible.
How deaf people enjoy music, they feel the vibration. They don't have to hear the music, they can feel the vibration. Sometimes, they come close to the speaker and they put their hands on the speaker.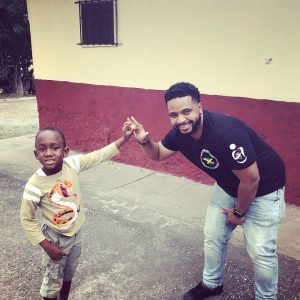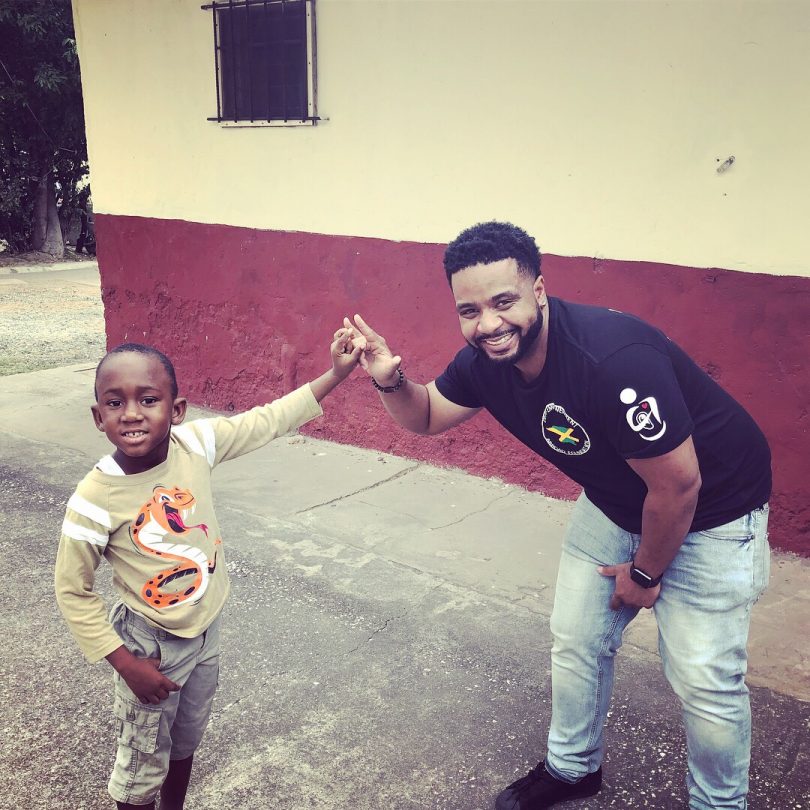 6. So are they appreciating the rhythm rather than the lyrics?
Some, not all; with me, I'm hard of hearing. I can't hear in my left ear but I can hear in my right ear at some points. I'm hearing the lyrics and listening to the rhythm at the same time… If deaf people are willing to do it, they can read the lyrics, once they read the lyrics, they understand what the words mean, the metaphors behind it. Sometimes, deaf people don't even care about the words; they just feel the beat, that's what makes them happy. They just feel the movement…
7.Where have you played?
I mostly play in New York because that's where I'm from but I also travel for work. I am about to deejay in Upstate New York and Atlanta. I'm also entering deejay battles.
8. I saw that on your Instagram. Do you enter many deejay competitions?
Yes. I try to participate and win as many as I can because I'm trying to show them that disabled people can do it. I'm deaf. They never see a deaf deejay, they like, 'how you do that? You can't hear. How you do that?' I won a deejay battle in January and (they say) 'he's dope' and I keep it humble and say 'thank you'. My goal is to win 5 or more…DMC, Redbull Thre3style, that's like one of the top deejay competitions in the United States of America. Once I win it, I get a lot of opportunities. If I don't win, I just keep it moving, stay focused.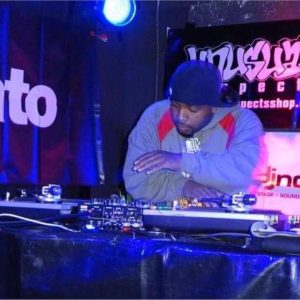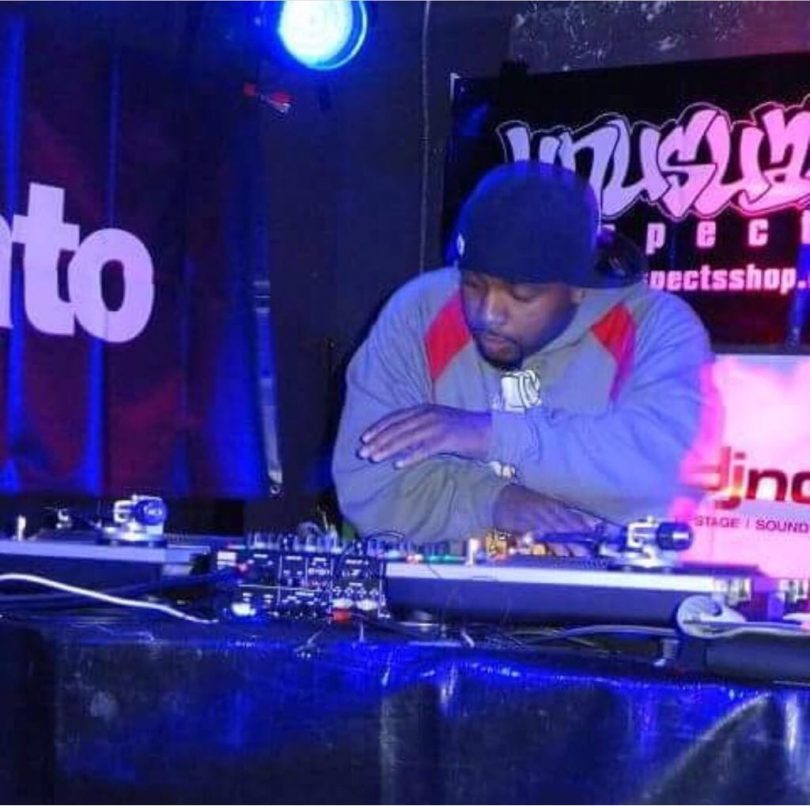 9. You're in Jamaica now. What's the purpose of your trip?
I came here to empower the youth for the island deaf empowerment camp happening yesterday and today (organised by) the deaf empowerment pride foundation… they hired me to come here.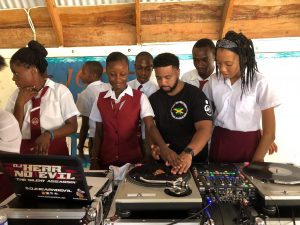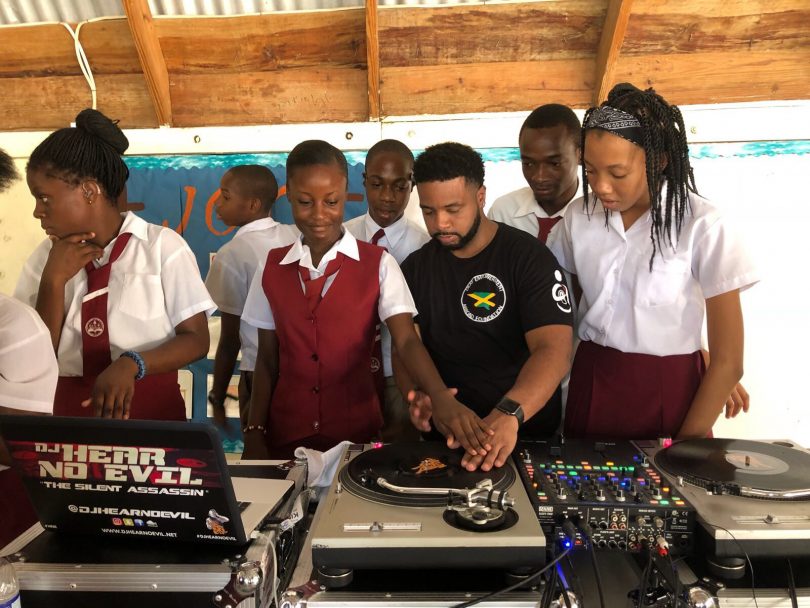 10. What would you hope to achieve in 5 years?
I want to be the best deejay and I want to start a clothing line. I have to put my game out there and get more recognition. I can branch out and do different things. I'm also looking to produce music. I even want to be a motivational speaker; just like yesterday when I empowered the youth (deaf students) at the camp, make them understand that they can do it. I see the potential in them, that is why I want to give back to the community. If I can do it, you can do it…we have to break the barriers, you have to change the mindset. That's why I want to be a motivational speaker someday.
11. Speaking of motivational speaking, will you mentor deaf children who want to become deejays?
I wouldn't mind doing it. I was doing it in New York City. I was helping the deaf students. I told them you have to change the mindset, you have to think about what you want to do in the future, rather than stay home…when they ask questions, that tell me they are hungry, I can help them.
That's commendable! Thanks for sharing your story, Anton.
Follow DJ Hear No Evil on Facebook and Instagram.