Looking for a great snack or dessert? Enjoy this delicious Pumpkin Bread recipe.
Ingredients
½ cup Coconut Oil
2 Eggs
½ cup Granulated Sugar
1 tsp Vanilla Essence
2 cups Flour
2 tsp. Baking Powder
1 cup Mashed Pumpkin
½ cup Milk
½ cup Currants
Method
Peel and cook about ½ lb pumpkin in water only and cool completely. Mash enough to make 1 cup. Set aside.
Preheat oven to 350°F. Grease a loaf pan. Sift flour and baking powder and set aside. In a medium bowl, combine eggs, oil, sugar and vanilla. Beat with hand mixer on high speed for about 5 minutes. Add flour mixture, pumpkin and milk to egg mixture and combine. Stir in currants. Pour batter into loaf pan and place in oven. Bake for about 30 minutes. Test with a knife in the middle of the loaf. If it comes out clean, bread is done. Remove from oven and cool completely. Makes 10 servings.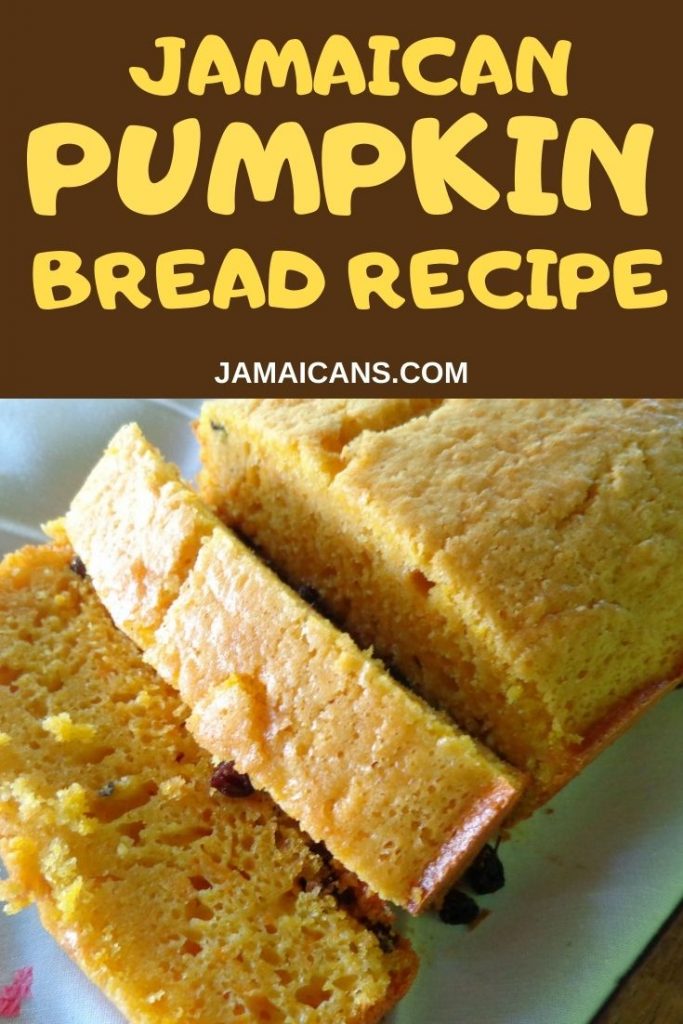 About the Author
Joan Lue is a Jamaican chef, caterer, pastry baker and cake decorator who loves to make use of the flavours found in Jamaica in exciting and delicious ways. Traditional Jamaican recipes and a glossary of local fruits and vegetables appear in her cookbook Cook Jamaican! that's illustrated with beautiful colour photos. The book can be bought on Amazon.com. The Hummingbird Cake Recipe appears on Joan Lue's website.