Grammy award-winning, international artist Shaggy brought the crowd to its feet as he touched Rampage, Saxon and the Notting Hill Carnival Trust Horniman's stage. His performance, which includes a mixed medley of his greatest hits, is being described by many as one of the highlights of the annual festival.
A Full Circle Experience
In a candid interview after his performance, Shaggy said, ""It's been a great day. Me and Kes hitting the road, Notting Hill Carnival massive! It's nice to come back to the roots. We went to Rampage and Horniman, which had thousands of people out there; great energy. The legendary Saxon sound system was a highlight for me because I grew up on that sound system, so it was good to touch that, the crowd was amazing. Big up Musclehead. Great vibes! We were In The Mood, and it's been a lovely day."
In addition to taking the stage at Carnival, Shaggy appeared on TV and radio.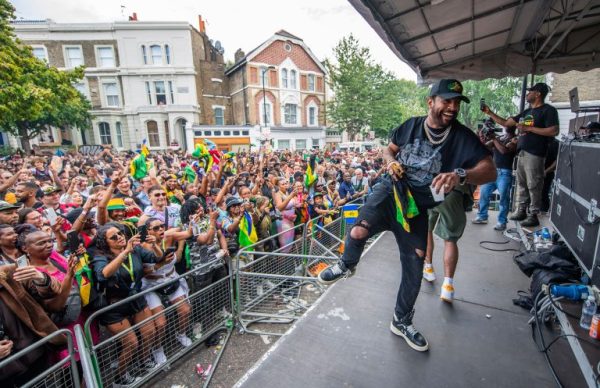 A Reggae-Pop Icon
The most popular and commercially successful reggae performer since the late great Bob Marley, Shaggy's birth name has long receded into the backdrop but the reggae rhythms of his native Jamaica still ring clearly in his chart-topping tunes such as "Oh Carolina", "Angel" and "It Wasn't Me". In July 2023, he was honored at the  Jamaica Independence Gala New York  for being an International Cultural Icon in Reggae Music and Philanthropy.
Photo – Andrew Timms