To commemorate the 30th Anniversary of "Jamaican in New York," Jamaican singer Shinehead wants fans to join the #JamaicaninNewYork30 challenge on Instagram, by posting and tagging him in reels, which capture what makes them a "Jamaican in New York." The music stalwart and his team will repost some of the most creative and entertaining submissions.
A Worldwide Resonance
Notably, Shinehead's "Jamaican in New York" is a cultured, vibrant response to Sting's "Englishman in New York." The track first appeared on the famed "Sidewalk University" album in 1992, but was formally released as a single in 1993.
Full of vibes, Shinehead ushered in a soulful take on the Sting classic, which celebrated the combination of Jamaican and New York cultures. Yet, upon release, it became clear that the catchy song would span beyond New York's borders, resonating with worldwide audiences.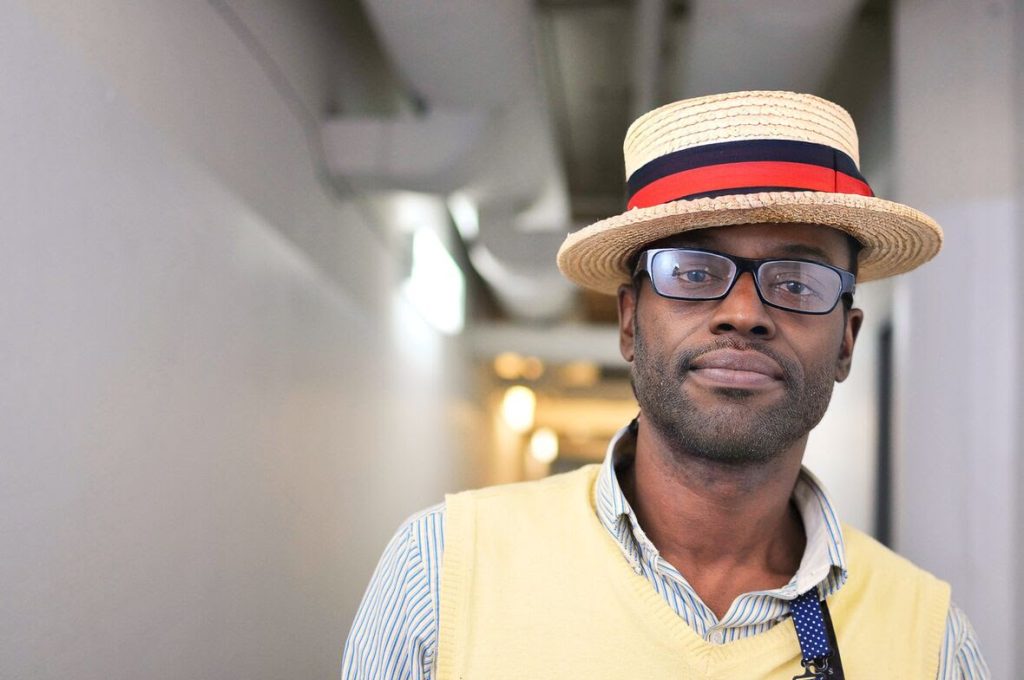 Connecting Cultures
The song connected with Jamaican and other Caribbean immigrants in New York and throughout the Diaspora. "Jamaican In New York" went on to do well in numerous countries. It even charted in the UK for five weeks, peaking at No. 30 on the singles chart.
Shinehead, a consummate entertainer, seamlessly incorporated his Reggae fusion style on "Jamaican in New York," giving it a cool, Caribbean flair. The memorable music video, which features Caribbean epicenter Brooklyn as its backdrop, has amassed millions of views on YouTube. The hit song also spawned numerous covers, and there are many viral videos of young people on social media and YouTube from the West Indies, UK, Canada, and all the urban hubs in the USA where Caribbeans congregate lip syncing or outright singing, and acting out their interpretation of the song.
The Song's Enduring Legacy
Indeed, this song has brought pride to multi-generations of Jamaicans and West Indians living in the Diaspora to the point where there are videos of students using it as their official graduation song! To this day, a plethora of acts perform "Jamaican in New York" on stage shows as well as online, including the originator, Sting, and Jamaican-American artist Shaggy, further solidifying Shinehead's timeless effect and influence on musicians.
As stated in a feature on Largeup.com, "The protagonist in the song is from Jamaica but now lives in New York. He is proud of his Jamaican heritage and expresses it through his style and attitude. He faces challenges in the city but remains true to himself."
Shinehead's music catalogue includes hits, which have entertained the masses for decades. In addition to the seminal "Jamaican in New York," songs like "Strive," "Golden Touch," "Chain Gang," "Olivia" "Know How Fe Chat" and "Try My Love" are just a snapshot of Shinehead's golden imprint. He continued to win over ears and hearts with lover's rock gems released during the pandemic, including "Never Had a Dream Come True" and "The Makings of You."
Shinehead was honored by the Los Angeles Reggae Community this summer ahead of jet setting to Canada and England for coveted performances, which are making a splash on social media. The famed act is also celebrating Hip Hop's 50th in tandem with the 35th Anniversary of his debut album "Unity."
Photo – Acclaim PR