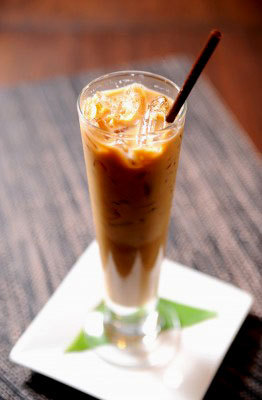 "Stinking Toe" is so called because the seedpods of the plant/tree (Hymenaea courbaril) look like fat toes. They are also said to have an odor like smelly feet. Despite its name, it is delicious, with a sweet pulp. It is often used by practitioners of folk medicine to relieve headache pain and rheumatism.
The stinking toe is the seed pod of the West Indian locust tree, one of the biggest trees in the Caribbean region. The fruit looks like a big, fat toe, and while the pulp smells terrible, the taste is very good. Following the lead of monkeys and agouti, people in the region prize the fruit for its sweet flavor. This recipe combines the fruit with brown sugar and nutmeg.
Ingredients:
2 Stinking Toes, (pulp,only)
1 cup brown sugar
1 teaspon nutmeg
1 gallon water
Get our recipes on your mobile phone. Buy our iPhone or Android Recipe App. Buy the cook book "Simple Jamaican Cooking". Looking for Jamaican recipe ingredients & seasoning Shop Now in our online store.
Method:
Blend the pulp of the stinking toes and the water. Add the sugar and nutmeg and blend briefly.
Serve over ice or chilled.
Special thanks to Amy Grant for assisting with the recipe.