Ghanaian Afropop, dancehall, and reggae musician. Stonebwoy, has noted the similarities between Twi, the language that is most widely spoken in Ghana, and Jamaica's patois. In conversation at the New York studios of Hot97 FM in the United States, Stonebwoy, whose flexibility in Jamaican patois in part fueled his rise in popularity in the global music scene, also emphasized the Ghanaian origins in Jamaican culture.
Twi is spoken in the southern and central parts of Ghana by 17 million to 18 million people in the country. The Akan people, who represent the largest ethnic group among the 17 major groups in Ghana, are the chief speakers of Twi. Approximately 80 percent of Ghana's population speaks Twi as their first or second language. Twi originated in the 13th century when the Akan people moved into the forest and coasts in the southern part of Ghana. In the 19th century, the British colonized Ghana and introduced English, which many Akans learned. The British had problems pronouncing Twi words, however, and some of their mispronunciations became accepted as the correct form of some Twi words. The Twi language spread to South America and the Caribbean as a result of the slave trade. Escaped enslaved people and their descendants continued to use the language. It is still spoken today in Jamaica and Suriname. Some of the best-known Twi works in these countries are the Anansi stories. There was no written Twi language until 1978 when the Akan Orthography Committee established orthography for the Akans and collected some 20,000 words.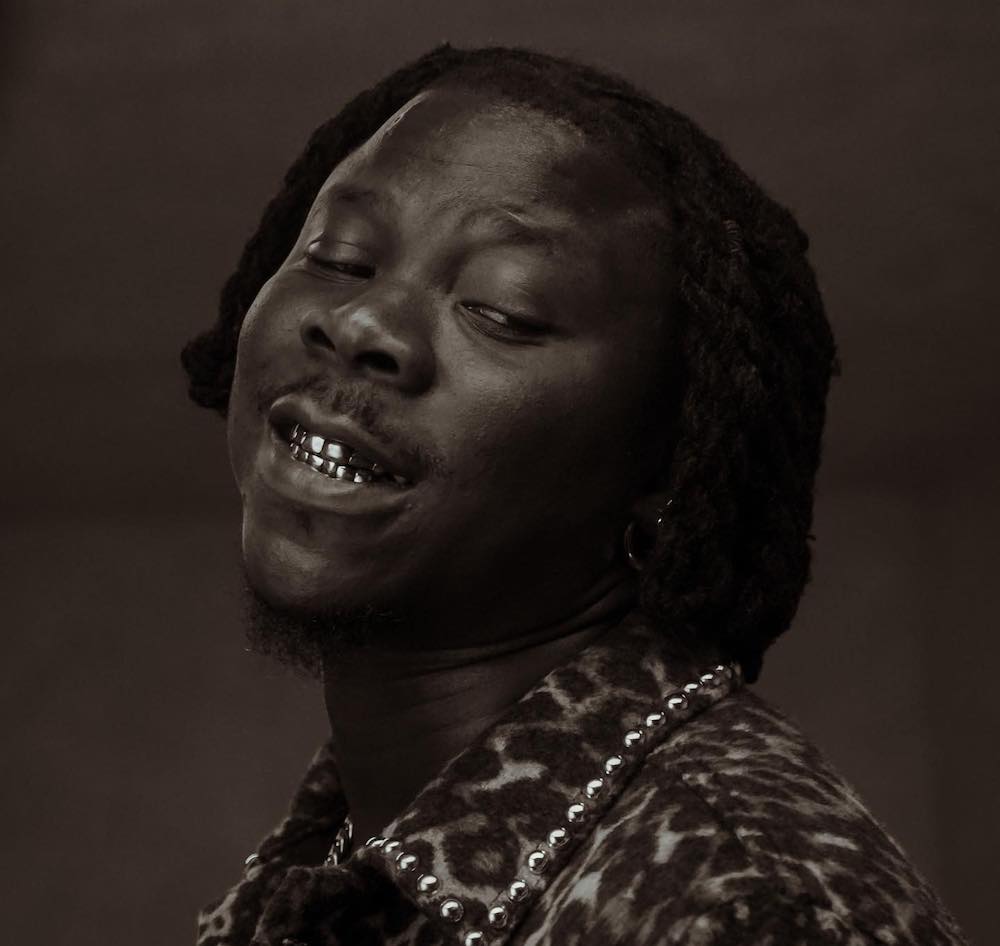 Stonebwoy was born Livingstone Etse Satekla in 1988 in Ashairman, Ghana. He is the CEO of the Burniton Music Group and the winner of the "Best International Act: Africa" award at the 2015 BET Awards and Artist of the Year at the 2015 Ghana Music Awards. He also received two Billboard plaques and is known as the king of reggae and dancehall in Africa
He is in the process of making his fifth studio album and is teasing his fans with mentions of what will be included. He said it will feature some "heavy names" and indicated that is likely to drop the album in the US. He did reveal that reggae recording artist Shaggy makes an appearance on the album, also naming Angelique Kidjo and Dexta Daps as collaborators. The album features Maporisa as well, one of the most popular artists and deejays from South Africa.
Stonebwoy wants the end product to be "organic" and not forced, and he told fans to "rest assured" that there is "some beautiful stuff" on the album. The project will feature Amapiano and reggae sounds. Amapiano is the most popular music style from South Africa at the moment, and his recordings are merging those sounds with Afrobeats. He then adds some dancehall notes and his own style.
Photo – Stonebwoy