In this installment of Our Stories, rising sound engineer, Alistair McIntosh explains why he didn't think twice about dropping out of university… For many people, Jamaica is pictured as an island paradise – white sandy beaches, a beautiful and vivacious culture, rich and wholesome food, and attractive people. And while that image is not far from the truth, if the lens is focused on the inspirational stories of ordinary Jamaicans, you'd find a sharper, richer and truer image of the Jamaican experience…this is Our Stories!
Meet Alistair "Alex" McIntosh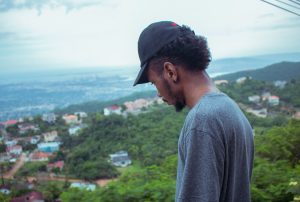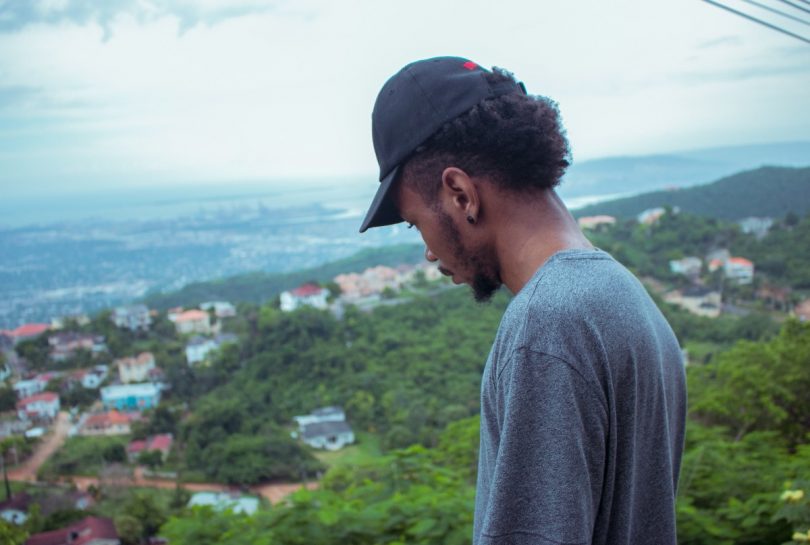 In 2012, he decided to prematurely end his tenure at the University College of the Caribbean (UCC) when he realised that his parents were struggling to pay his fees. Other first year students faced with similar circumstances, took loans and picked up part time gigs to help their parents manage the high university costs, however Alex was focused on realising a better life as a sound engineer.
There have been much debate about the ideal path to a successful career. For some Jamaicans, matriculating to university right after sixth form or community college is the ideal launching pad for a successful career in most fields. However, when I sat down with Alex, he explained why dropping out of the computer science programme at UCC was one of the best decisions he had made in his life.
1. So before you took that decision, why didn't you try to secure a student loan or get help from other relatives?
Well university, I really don't have an interest going back. Don't get me wrong, it's very nice to have a degree, nothing can beat the feeling of having that degree…to know that you have such qualifications, but me personally, I don't see how it a go benefit me really.
2. Where did you get that passion for sound engineering?
It's all about being in total control of your work 'cause we have a team. I produce the tracks and then it would be nice to, if I produce the track, I could just mix and master it same time instead of doing it elsewhere.
3. So you know how to produce, mix and master a track?
I'm learning…I have some mentors. I can get around.
4. Name some of the artistes you've worked with.
Diego Di Steppa, No Face Unknown, Flyte Dreams, A-Kell, Avree, Daro, and A Pass – he's an artiste from Uganda.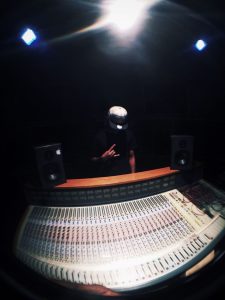 5. Where do you see yourself in the next five years?
Being an established entity in the whole industry, having my name out there, recognised. Mixing other stuff for people, you know, for other labels, producing for other labels, working internationally with like international acts, stuff like that.
6.What are you doing now to achieve those goals?
Well right now, I'm meeting new people, broadening my horizons, making not just one genre of music…the other day I was in New York working with an artiste from Queens, so yeah…there's this artiste named No Face Unknown, I produce like ninety percent of his songs and some of them get crazy radio play over the world.
7. So do you intend to eventually get qualifications?
There was actually a school I really wanted to go. It's not a university… to study the art of audio engineering. There was one I was in contact with in New York and one in Philadelphia but it's really finance.
8. Now what's your message to Jamaicans in their 20s who happen to be university drop-outs?
Your 20s…it's like confusion, some people might have it all together, and some people might not. If you nuh really have it together like that, yuh zimmi, there's still time to figure things out, just take the time to do what you have to do. Find a passion, stick with it and work towards it and it's going to come…
Thanks for sharing your story with us Alex!
Follow Alex on Instagram and Twitter.
He also has an Instagram account for his label.
Subscribe to his SoundCloud channel and like his page on Facebook
Our Stories is a feature which sheds light on real, social issues in Jamaica through the inspirational stories of Jamaicans with lived experiences. Are you a Jamaican with a story to share? Contact us [email protected].