In this installment of Our Stories, Wowski explains how he fights crime with rhymes….For many people, Jamaica is pictured as an island paradise – white sandy beaches, a beautiful and vivacious culture, rich and wholesome food, and attractive people. And while that image is not far from the truth, if the lens is focused on the inspirational stories of ordinary Jamaicans, you'd find a sharper, richer and truer image of the Jamaican experience…this is Our Stories!
Meet Ricardo "Wowski" McCalpin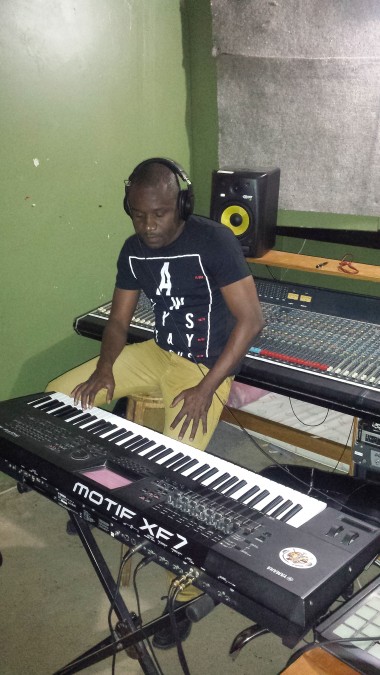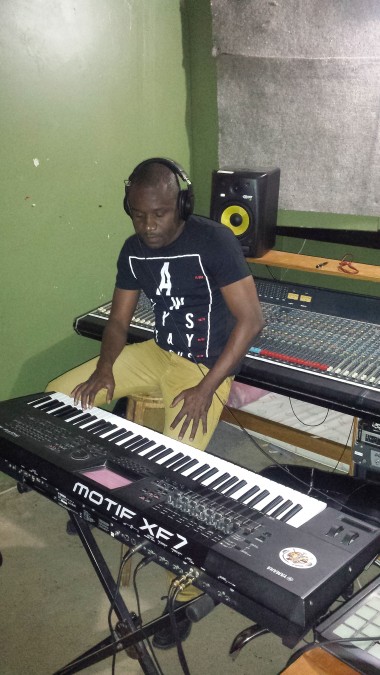 This police officer is shaping a new perspective on the Jamaican Police force through his purpose-driven foundation and music career. Constable McCalpin, who is assigned to the Community Safety and Security Branch of the Jamaica Constabulary Force, is not famous for tough talk and high-powered weapons.
Instead, his weapon of choice is soulful, value-laden music that inspires positive behaviours among youths at risk.
And while he is often met with resistance, Wowski has remained steadfast on his mission to improve the attitudes and behaviours of Jamaican children who are least exposed to positive values.
This police officer says his job takes him to several schools across Jamaica, mentoring the students through songs and drama.
When I sat down with Wowski, he told me that he realised his life's purpose and that is to help children become model citizens.
1.Why are you so passionate about helping children?
Well I realised that the children are a set of human beings who need constant guidance and correction and direction in life. They are often neglected, they are often overlooked, shut-out. This treatment from adults sometime affects their lives negatively. So I decided that I wanted to shape their lives, help to empower them, help to motivate them in every instance that I get to do.
2. So when did this mission start?
Two years ago. But yuh know honestly speaking, I think my life was inspired by the Almighty to do everything that I'm doing now. If you listen to the voice that I have, I don't have a loud, aggressive voice…is like my voice did set fi deal wid di children…to communicate with them on their level. I'm just propelled to do this even though the odds are against me sometimes.
3. Wowski fights crime with rhymes, what do you mean?
…the type of work we do is community-based policing, a proactive type of policing so we try to engage citizens within the schools, neighbourhood watch, police youth clubs in communities across Jamaica. Anytime I go there to make a presentation I can always incorporate music in it and if I'm working with the youths, I can use drama, poetry and song, strategies I learnt on the JCF Media 4 Change course, as part of the Fighting Crime with Rhymes movement. Dem identify the issues and dem go plan the drama and how to solve the problems. Dem come up with good solutions, songs and all poems, fighting against the negative things.
4. Do you have the support of your colleagues who may choose other crime prevention strategies?
Yea man. Dem support the whole initiative because dem see how mi a use it to gain the love of the citizens for the Police.
Fighting crimes with rhymes is a golden idea right now. The fact that I'm a police and mi a do music, it only have positive outcomes for the youths in Jamaica.
Mi perform one time down a Greenwich Farm and an elderly man come to me and seh,
'Officer mi a nuh criminal but when police come in a di community we run away from dem but you a sing, you end up have me and the kids a come towards the police. Dis historic, don't stop sing. Not even the Commissioner can stop dis.'
(I replied) 'No man him support it'.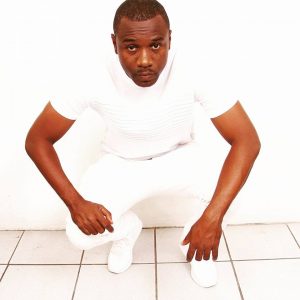 5. Describe a moment at work when you realised you were making a meaningful impression on children?
Instances when I'm performing at schools and students would come over after the performance and say,
'Officer mi nah lie, yuh touch mi life. Yuh music very inspiring, and yuh must continue doing it. Right now, yuh music touch me'.
Yuh can know when something is genuine or not so mi sure mi touch a lot of students' lives since doing this music thing.
Yesterday I was at Norman Manley High School and I performed for some students. They were hesitant towards the other police presenter. When I went in the room, they were hesitant towards me so I said,
'Yow unu nuh like police doe'.
And mi see dem like (their facial expression communicated) 'how yuh know?'
And mi seh, 'mi know unu nuh like Police but unu go love da police when mi finish'.
After I sang to them, I was standing outside.  A group of them come 'round mi, dem seh,
'Boy sir we neva too like police but mi have some questions fi yuh'.
(I said) 'Wul on, unu neva seh unu nuh like police so how unu a come round mi?'
'Sir you look like yuh different. You more cool and calm than the rest a police we know'.
So mi know it touch dem lives.
6. In addition to your positive music, do you believe you are changing the public's image of the police?
Yes definitely. The whole philosophy, perspective has to change on how people view the police. I have to go out there and deal with the truth, let them know that there's a different side to policing, and police are real human beings.
7. That's great! What's the geographic reach of your music?
Global like Dubai, whole a UK, USA, Caribbean Islands. Zimbawae, Kenya, Ghana, Uganda, whole a Africa. Actually in 2017, we will be embarking on tours. The whole world want to see Wowski right now because mi a bring real life music to them.
8. What do you mean by real-life music?
My music a talk bout the striuggles wa people go through each day. Certain pressures a life we a sing bout it in di music and mek it sound very entertaining. That is why dem like Wowski songs. The Almighty inspires me to be a voice for the voiceless. Mi cudda go di negative way but the Almighty keep me in a direction, be an advocate against these (negative) things you see in  the community.
If a negative song a guh sell or give you a hype, mi nah go deh pan da boat deh. Dat a my stance in life and yuh affi know yuh purpose, a di Almighty mi defend.
And that's an excellent stance! Thanks for sharing your story Wowski and continue to fight crime with rhymes.
 Listen Wowksi's latest song- Colour the World Like Crayon
Follow Wowski on Facebook and Instagram
Our Stories is a feature which sheds light on real, social issues in Jamaica through the inspirational stories of Jamaicans with lived experiences. Are you a Jamaican with a story to share? Contact us [email protected].