In this installment of Our Stories, dancehall artiste, OneDon Masimo explains how his late brother influences his music….For many people, Jamaica is pictured as an island paradise – white sandy beaches, a beautiful and vivacious culture, rich and wholesome food, and attractive people. And while that image is not far from the truth, if the lens is focused on the inspirational stories of ordinary Jamaicans, you'd find a sharper, richer and truer image of the Jamaican experience…this is Our Stories!
Meet Carl "OneDon Masimo" Williams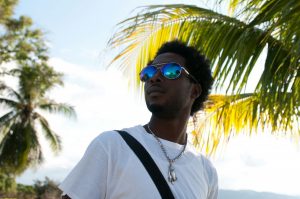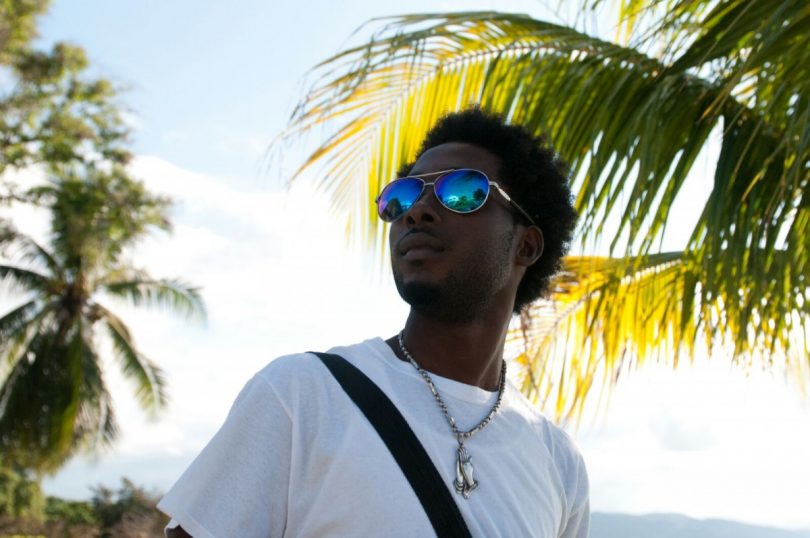 In 2010, he lost his adopted brother and best friend to an unusual illness. OneDon Masimo said his brother, Kemoy who was struggling with this illness for several months, had just made arrangements to travel overseas for medical attention. However, days before his scheduled flight, he passed away. OneDon Masimo explained that he mourned Kemoy's death for months as they shared a special bond. He said Kemoy was an accomplished entertainer who had won several performing arts awards for his high school, Anchovy High in St. James.
And when I sat down with the dancehall artiste, he explained how his late brother's love for the performing arts inspired him to pursue a music career.
1.What was this strange illness Kemoy suffered from?
Da one deh funny…illness from badmind.
2. What do you mean? Obeah?
Well some people would say that but me nuh believe inna Obeah. (He was sick for) nine months like a new-born baby. Then after the nine months, a it dat.
3. So help me to understand, did the doctors diagnose his illness?
No sah. Dem couldn't tell; couple doctors well, in Mobay, in Savanna-la-mar. Him lose weight, him facial structure change. The young yout' look like an old man a walk on crutch. 
4. What was your reaction to his death?
When it happened, mi neva prepared. You know when you a brace fi something but you never brace enough? Jah kno, da one deh!
5. How did his memory inspire your music?
A him give me the vibes, a him give me the inspiration. Him use to dance, sing, everything. Him win Ebony Prince. Him place first couple years well. So mi draw dat passion from him. We love music from wi young and me and him use to roll like that so when mi lose him is like mi a seh,
' yow yuh gone but yuh still deh yah. Anytime mi hear music, a you mi a think 'bout, a you mi memba'.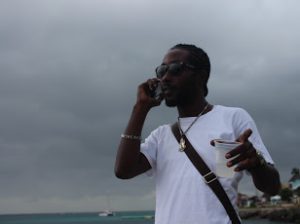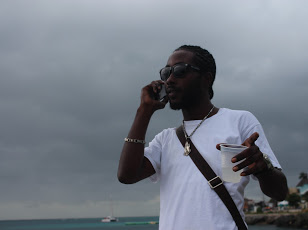 6. Tell me a little about Kemoy, how would you describe him?
(He was a) jovial youth. Mi grow up, knowing him, long time from him young, Yuh see because him mother neva really in Mobay, him would stay with us most of the time. We (my family) tek him in from him young so you know the bond grow from dere so. Just like a brother, a family dat.
7. Were you closer to him than your other brothers?
A trouble you a try get mi inna (laughs).
8. Okay let's talk a little bit about your music, how long have you been an artiste?
Officially recording and putting out music, almost a year now. From July (2016), my first single, gyal a dash weh was released on every major music platforms.
9. How would you describe your music?
My music is entertainment; mi nuh like go to a party and everybody stand up, nah man. A vibe yuh come to vibe. So that is my music, household music, global same way. Mi sing bout life, my life, the environment.
10. What do you hope to achieve within the next five years?
A lot of music, a whole catalogue. You can expect the image fi get better, deeper in the music, better known. Hopefully we start tour. Once you start tour, people have to hear the music.
11. What is your message to persons who are mourning the death of loved ones?
Just know seh things happen for a reason. It nah go happen fi break yuh. If yuh loved ones were here, dem would want you to get stronger so hold up yuh head same way.
Even though it still a hurt (losing my brother), mi kinna understand it and cope with it.
It gets better each day! Thanks for sharing your story with us OneDon Masimo
Here's OneDon Masimo's single – Gyal a Dash Weh
Follow OneDon Masimo on Facebook, Twitter and Instagram.
Our Stories is a feature which shares the other side of Jamaican entertainers: their innermost thoughts, inspirations and personal stories. Are you a Jamaican entertainer with a story to share? Contact us [email protected].