In this installment of Our Stories, Dancehall artiste, Pryme shared how his neighbour became his music role model….For many people, Jamaica is pictured as an island paradise – white sandy beaches, a beautiful and vivacious culture, rich and wholesome food, and attractive people. And while that image is not far from the truth, if the lens is focused on the inspirational stories of ordinary Jamaicans, you'd find a sharper, richer and truer image of the Jamaican experience…this is Our Stories!
Meet Kevin "Pryme" Wright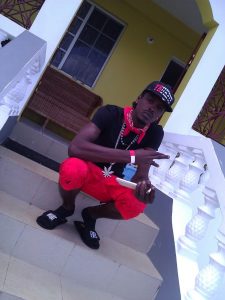 Many Jamaicans identify role models in foreign entertainers, politicians, philosophers, freedom fighters…inspired leaders across the waters.
However, for this 23-year-old Dancehall artiste, his drive to make it big in the music industry is fuelled by the story of his neighbour, Cavin Stewart better known as Substance, who lives metres away from his home. The two artistes, Pryme and Substance from White Horses, St. Thomas, ventured into the music industry round about the same time however Substance has managed to amass a larger local fan base.
When I sat down with Pryme, he disclosed that his respect for Substance grew after he watched the artiste recover from a mishap during one of his live performances.
1. Which performance was that?
It was the LIME Show…three years ago in Morant Bay. He was performing for a huge crowd.
2. So what was the mishap?
When he asked for the rhythm, it was scratchy. So him seh,
'Give mi track 11, mek mi slap it like a Mac 11'
(But track 11 didn't work) So him go A Capella and the people dem know him song already (so they sang along). Then mi hear one loud sound like a fire bomb then the whole crowd, like stadium, start cheer. And then him come off the stage and allow the crowd to call him back.
3. How did you feel watching your friend deliver a crowd-pleasing performance?
Mi feel good. It build me more, in a sense seh,
'yeah that's my friend on stage'
Just by seeing him doing it, give me a sense seh
'Yes I can do it too.'
Differently, we started music together but he takes it more serious than me. I have to focus on other stuff like personal life. And whenever mi go round him, him build mi momentum. And sometimes mi nah punch no line, but mi give him support. He's like a role model for me.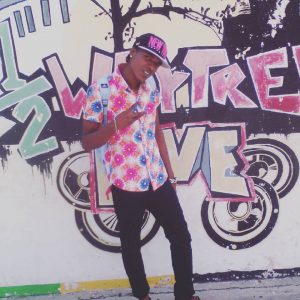 4. So does he know that?
Yes he knows. Yes I told him and he looks up to me too.
5. Have you ever collaborated with Substance?
Yes. We right nuff songs together, whole heap a music sometimes mi don't even remember them. We lyrical like that.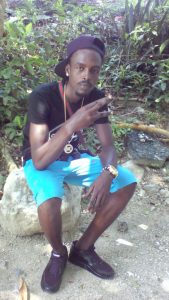 6. Great team support! Now let's shift focus, who is Pryme?
Pryme is versatile….I can be conscious, I can be for the girls, or I can deliver war songs.
7. What is your ultimate goal in music?
It's not all about money. It's about motivating people and sharing the love. At the end of the day, that's what the streets a call for so that's why we doing it.
8. Now what is your message to young artistes who aren't doing so well in their career?
Just have faith. It starts from within you and never have doubt in anything you do.
Great advice and thanks for sharing your story Pryme!
Our Stories is a feature which shares the other side of Jamaican entertainers: their innermost thoughts, inspirations and personal stories. Are you a Jamaican entertainer with a story to share? Contact us [email protected].